Representatives of the search engine DuckDuckGo have suggested to the Justice Department the implementation of an option that would let Android users select their default search engine so that Google's monopoly is reduced without the need to apply aggressive sanctions.
The last few weeks in the world of technology have been difficult for the dominant companies in the market. Different governments are concerned about the monopolies that services such as Google have created, so they have convened their main executives to find solutions that are as fair as possible for the market.
The case of the famous search engine stands out notably because the vast majority of technology consumers use it. Just in the United States alone, Google is the default search engine for 95% of devices. In Australia and Great Britain, the figure is even more alarming, reaching 98%.
Thanks to these percentages, other similar services simply have no chance to compete, such as Yahoo, Bing, or DuckDuckGo. The latter, however, believes that it has achieved a solution to this problem without affecting Google's opportunity in the market.
The creators of DDG suggest that it would simply require a new menu that allows Android users to select their favorite search engine and that it would cause Google to lose an average of 19% of its market share. To make this possible, the results of the study were delivered to the Justice Department, so that they can consider applying it instead of the more aggressive sanctions that have been proposed.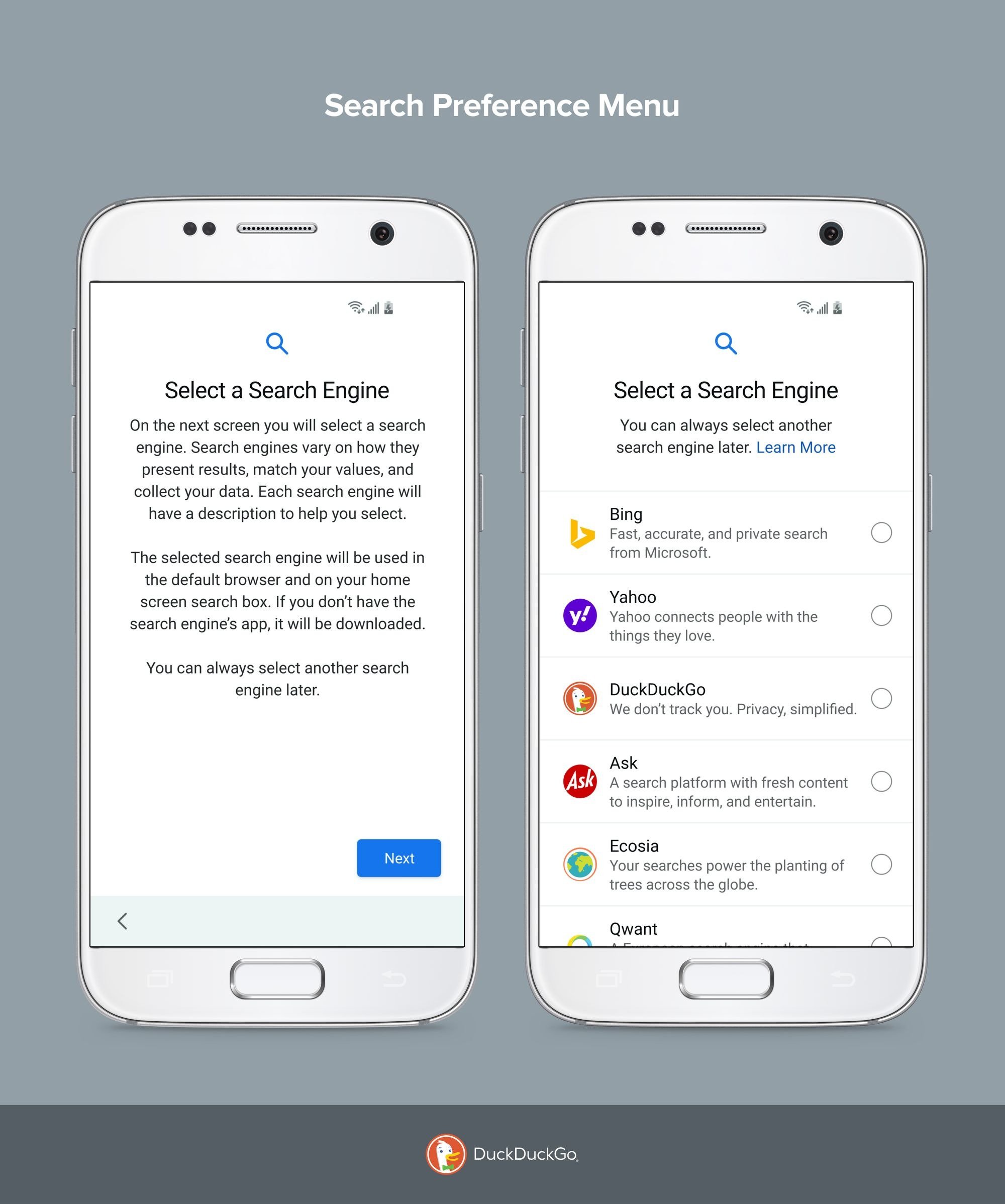 Gabriel Weinberg, DDG's CEO, indicated in a subsequent statement that the proposal would also help build user confidence in other search engines, so in the long term he believes that the market variation would be more noticeable. "We think the data speaks for itself," Weinberg added, "It's the missing piece."
This proposal is not a new idea. In 2017, the Russian government forced Google to place a default search engine selection option on all Android terminals. Matt Stoller, research director at the American Economic Liberties Project, said this menu was enough for Yandex's search engine to regain strength in the Russian market, and now it is a good alternative to Google.