On Saturday, the expected soon-to-be owner of Twitter, Elon Musk, tweeted that Twitter's algorithms are manipulative. The platform's founder, Jack Dorsey, replied to the tweet defending the algorithms and noting users have options.
"You are being manipulated by the algorithm in ways you don't realize," Musk wrote, after telling followers how to "fix" their Twitter feeds, by tapping the home button, tapping the stars at the upper right corner of the screen and selecting "Latest tweets."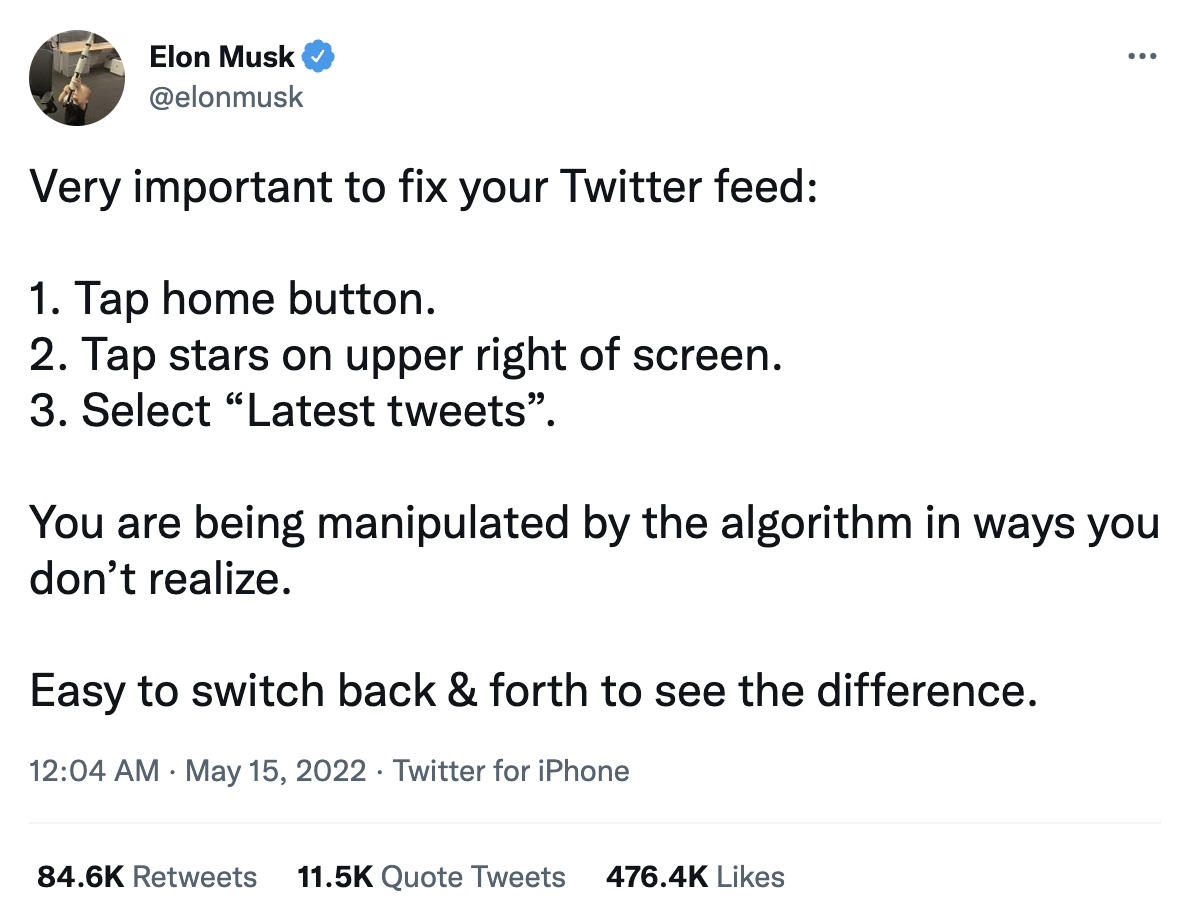 "Easy to switch back & forth to see the difference," Musk added.
Dorsey replied to the tweet, writing: "[I]t was designed simply to save your time when you are away from app for a while."
Responding to the comment of another user who reiterated Musk's remarks that the algorithms are designed to manipulate, Dorsey said: "No it wasn't designed to manipulate. it was designed to catch you up and work off what you engage with. that can def have unintended consequences tho."
Hours later, Musk replied to his first tweet, saying that the manipulation is not exactly malicious.
"I'm not suggesting malice in the algorithm, but rather that it's trying to guess what you might want to read and, in doing so, inadvertently manipulate/amplify your viewpoints without you realizing this is happening," Musk wrote. "Not to mention potential bugs in the code. Open source is the way to go to solve both trust and efficacy."