Unfortunately, it is not uncommon at all, though it does remain newsworthy: states imposing partial or complete internet blackouts, that is, as a method of controlling real-world political and social issues and unrest, by preventing online communication and access to information.
Some countries do this more frequently than others (India tops the list, followed by Venezuela) – and in this club, Ethiopia seems to also stand out, with as many as 274 hours of internet blackouts in 2019 alone, reports citing Top10VPN researchers are saying.
On June 29, a musician and activist was killed by unknown attackers in Ethiopia's capital, which gave rise to a number of justice-seeking protests. Haacaaluu Hundeessaa, as a member of an ethnic minority, is said to have played a role with his music in the fall of Ethiopia's previous prime minister.
And even though that event is said to have paved the way for democratic reform and a multi-party government – Ethiopia still deals with political problems by switching off the country's entire internet infrastructure.
According to (unverified) information Business Insider has published, the unrest that spread in the wake of Hundeessaa's death, fueled by his supporters who demand justice, has caused more than 80 deaths, with troops being deployed in the streets to stop the protests and violence.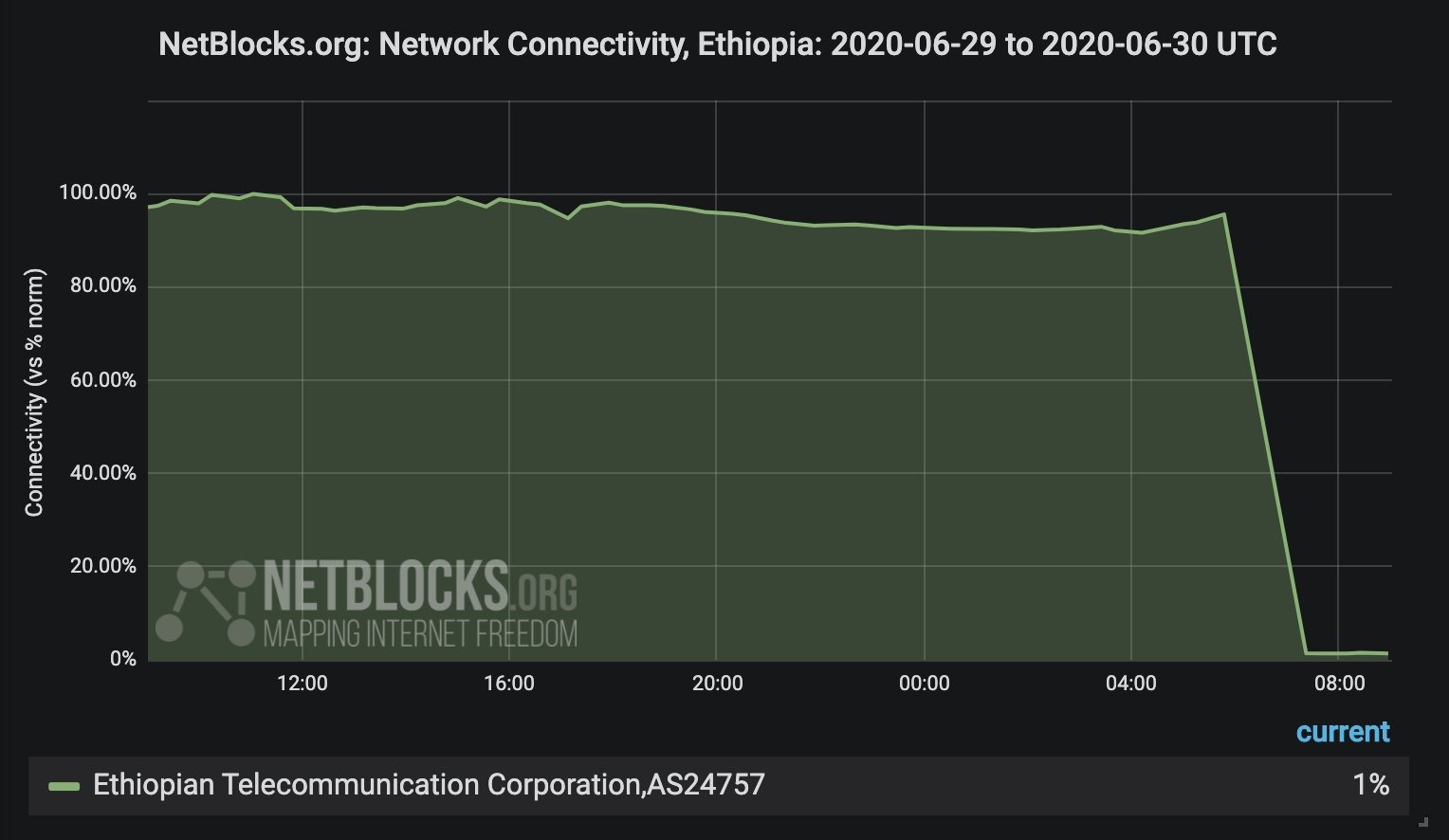 On the digital side, Ethiopia's government went for what Access Now calls its go-to tool in dealing with unrest and activism – shutting down the internet.
This time, the blackout was complete, leaving a nation of over 100 million people in digital darkness a day after the killing, June 30.
Other then quelling the protests, the effect is that of leaving the population without access to online information in a time of crisis, said Access Now. The organization added that the decision meant the authorities were also in the process of denying citizens freedom of expression.
Access Now recalled that internet shutdowns occurred in Ethiopia 12 times in the past, including a 3-month blackout in Oromia, one of the country's regions. This is the region where Hundeessaa came from, and where, according to reports, the worst of the deadly clashes are now taking place.