Ticketing company Eventbrite canceled tickets to an event organized by the United Australia Party (UAP) that will feature American cardiologist Peter McCullough. The physician has been repeatedly censored for his views on COVID-19 and its vaccines.
UAP national director Craig Kelly shared a screenshot of an email sent by Eventbrite. The ticketing company said that the tickets were canceled because the event violated its community guidelines.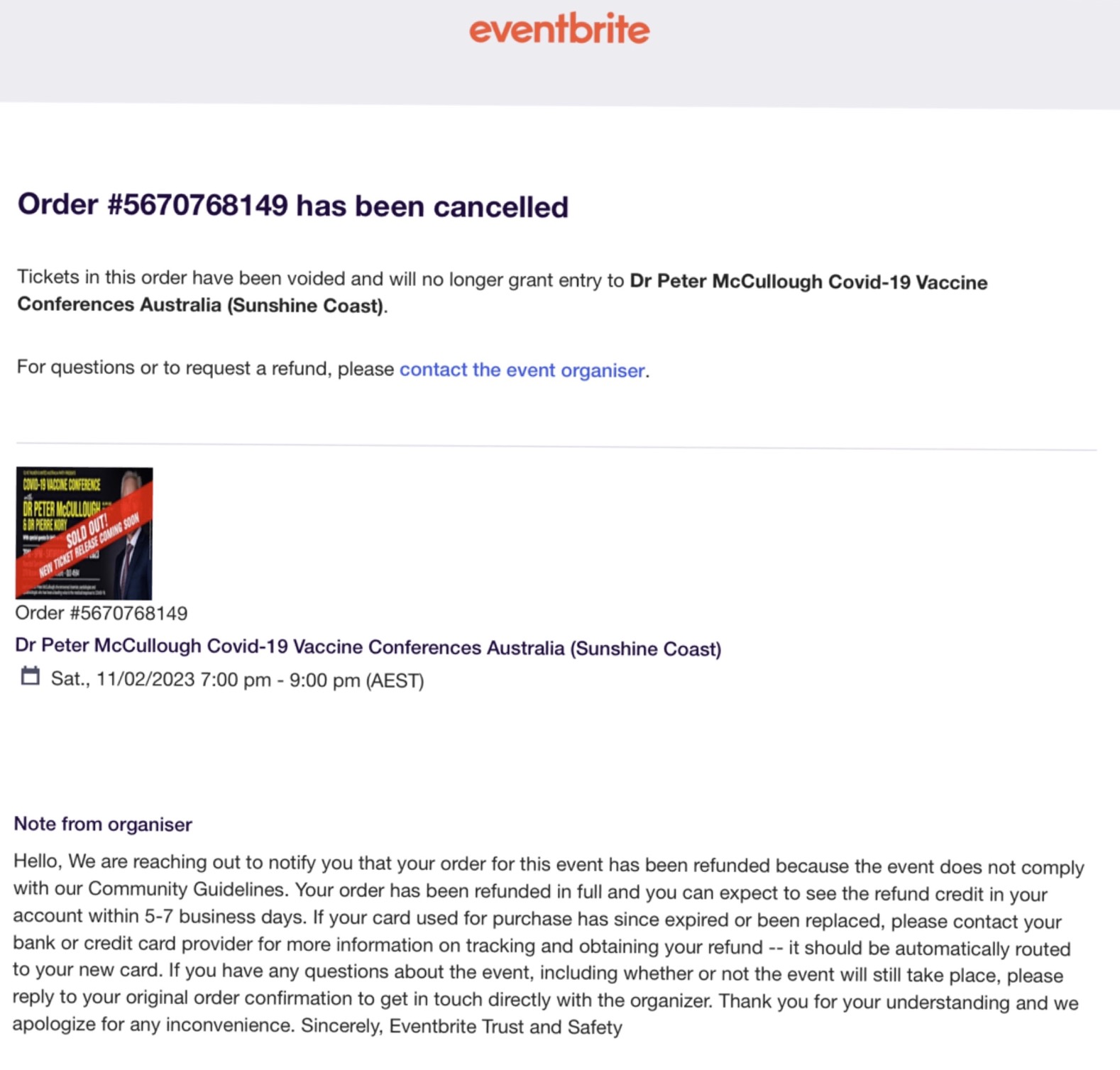 The company is refunding the money spent on the tickets.
The email said:
"Hello, We are reaching out to notify you that your order for this event has been refunded because the event does not comply with our Community Guidelines. Your order has been refunded in full and you can expect to see the refund credit in your account within 5-7 business days. If your card used for purchase has since expired or been replaced, please contact your bank or credit card provider for more information on tracking and obtaining your refund – it should be automatically routed to your new card. If you have any questions about the event, including whether or not the event will still take place, please reply to your original order confirmation to get in touch directly with the organiser. Thank you for your understanding and we apologise for any inconvenience. Sincerely, Eventbrite Trust and Safety."
Kelly said that the party was "making alternate arrangements to get tickets to everyone."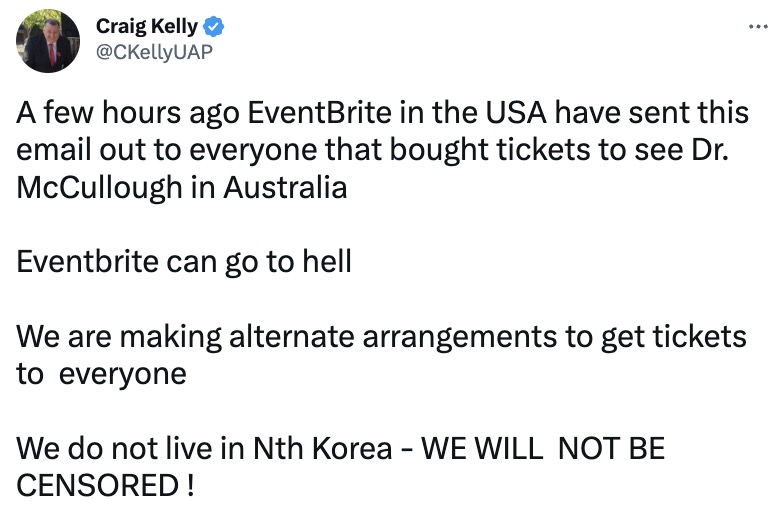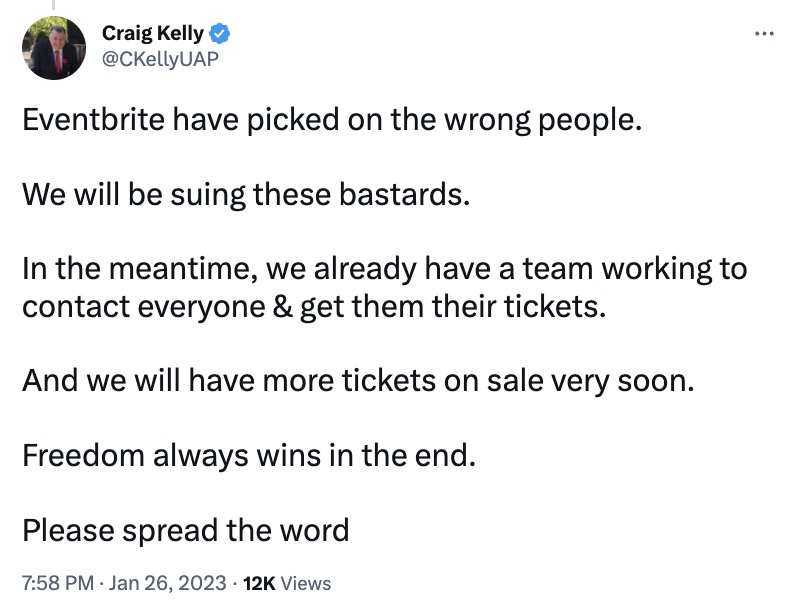 In another tweet, he said the party will sue the ticketing company.
"Eventbrite have picked on the wrong people. We will be suing these bastards. In the meantime, we already have a team working to contact everyone & get them their tickets," he wrote.
Meanwhile, McCullough's critics have called on the Australian immigration authorities to deny him entry into the country.