Chantelle Baker, one of New Zealand's most vocal anti-vaccine mandate commentators, has had her page permanently banned on Facebook. Baker is also one of the better-known participants of the freedom protests at Parliament earlier this year and had planned to attend a similar protest this week.
Baker confirmed the ban on another page she runs that is not under her name. She wrote: "We're gone but we're not out – not quite yet." The page that was unpublished had 97,000 followers.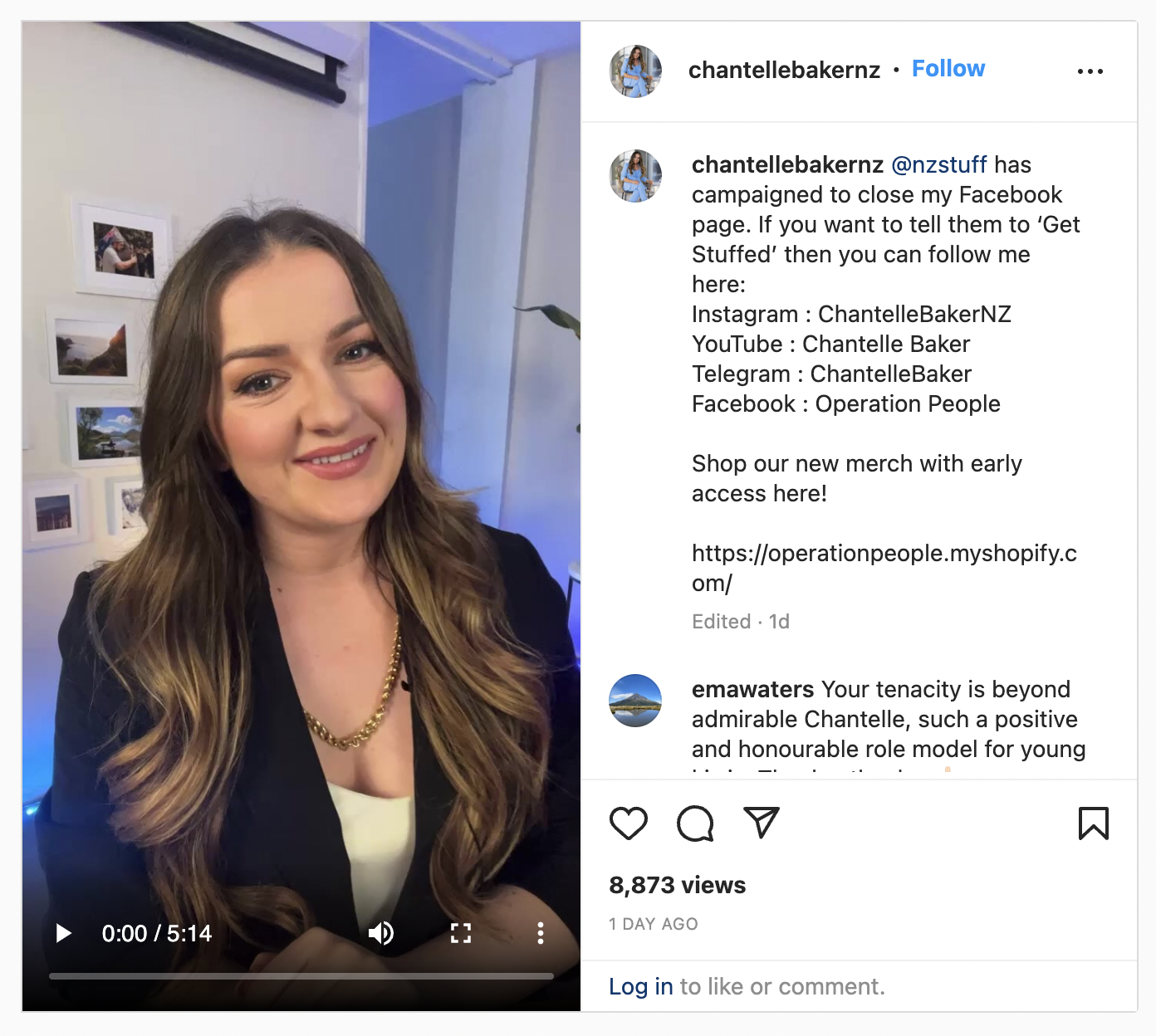 Baker was described as a misinformation "super spreader" by the activist group The Disinformation Project.
While announcing the ban, Baker blasted media company Stuff, for featuring her in an hour-long documentary called Fire and Fury, which is about the Parliament protests and disinformation. She said the media company pressured Facebook to ban her page.
Baker threatened legal action against Stuff and said she would migrate from Facebook to another platform that is not yet quite finished.