It remains as one of the most iconic images of the 20th century, one that helped to change the course of history – and yet, on modern-day Facebook, the image is covered over with a "Sensitive content" filter.
The image is of the aftermath of the Kent State shootings, also known as the May 4 massacre of 1970, where unarmed students at Kent State University who were protesting the Vietnam war were gunned down by the Ohio National Guard.
28 National Guard soldiers fired approximately 67 rounds, killing four students and wounding nine others. The fatal casualties were students Allison Beth Krause, 19, Jeffrey Glenn Miller, 20, Sandra Lee Scheuer, 20, and William Knox Schroeder, 19.
John Filo's photograph of Mary Ann Vecchio kneeling over the body of Jeffrey Miller won the Pulitzer Prize and the photo helped to boost anti-war sentiment in the United States.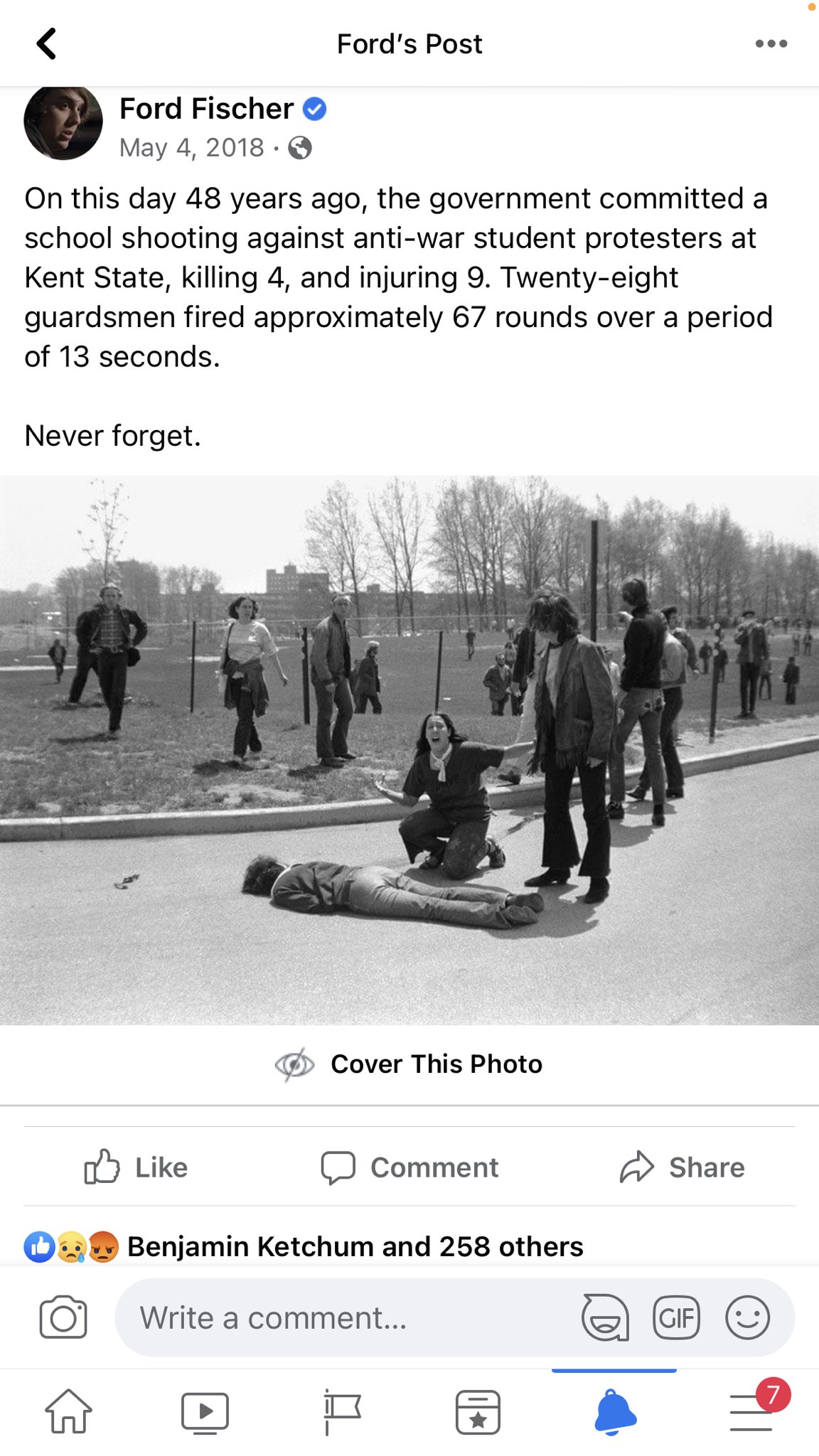 On the anniversary of the shooting, journalist and filmmaker Ford Fischer noticed that a Facebook post of the iconic photo that he had posted three years ago to mark the anniversary was today retroactively censored by Facebook.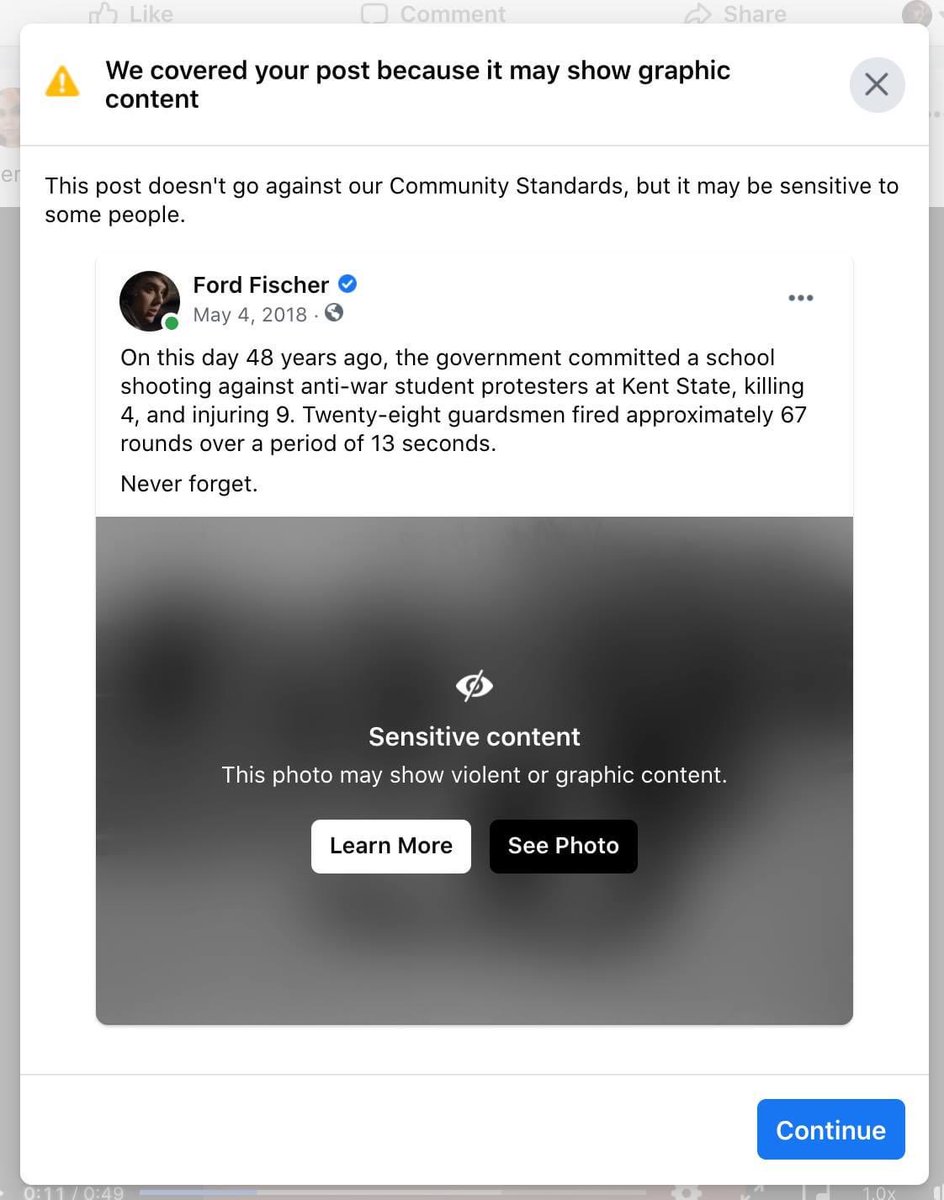 "On the anniversary of the Kent State shooting, Facebook is apparently using an automated system to cover up posts that include the historic photo from the massacre. My post about it from three years ago was covered up just now," Fischer tweeted.
Facebook's algorithms often fail to take into account the nuance of many situations, showing how Big Tech's general and broad-strokes that it uses to police conversations, censor content, and govern narratives often are too broad to cater to a more complex reality – covering over content with little regard to its real-world, newsworthy impact.
The censorship of the photo harkens back to a case in 2016 where Facebook was criticized for censoring another iconic photo – of Phan Thi Kim Phuc, a 9-year-old girl fleeing napalm bombs during the Vietnam war.
That photo from 1972, which also won the Pulitzer Prize for spot news photography, was also credited with growing the anti-war sentiment of the era.
The situation caused many to speculate whether if those iconic images that had the power to influence the mood of a nation were published in today's world, they would be deleted and their impact would be nullified by Big Tech algorithms before they even had a chance bloom, changing the future in unknown ways.