Facebook says it "mistakenly" blocked posts critical of India's Prime Minister Narendra Modi, over his government's handling of the coronavirus pandemic.
However, the social media giant did not explain why the posts were blocked in the first place, but claims it was not at the request of the Indian government, as was the case for Twitter.
On Wednesday, Facebook blocked posts with the hashtag #ResignModi, which was being added to posts critical of the PM's handling of the pandemic. India is currently the coronavirus' epicenter, with a new cases 7-day average slightly shy of 350,000.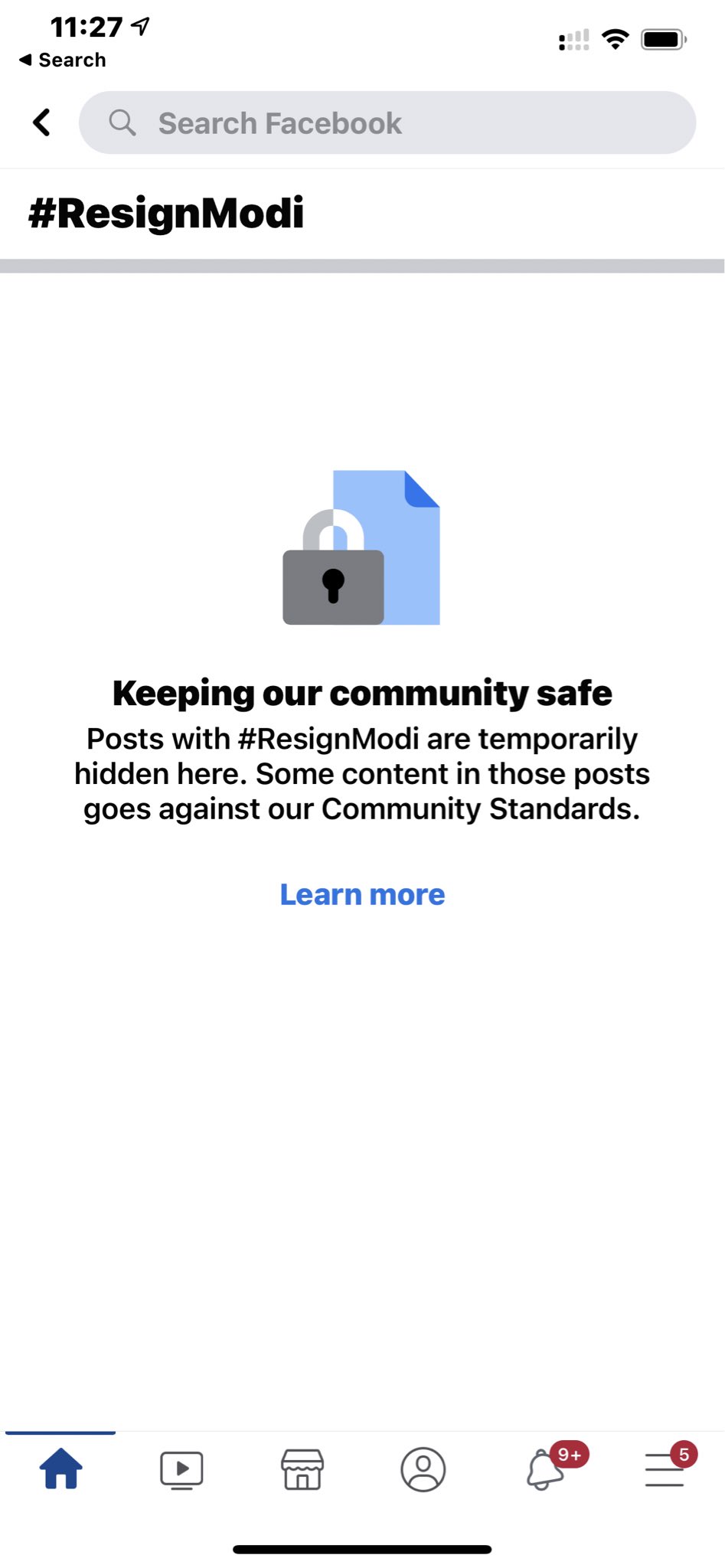 "We temporarily blocked this hashtag by mistake, not because the Indian government asked us to, and have since restored it," a Facebook spokesperson said. The spokesperson, who asked not to be named, added that "the hashtag was mistakenly blocked due to some content associated with it."
But the company did not explain what content got the hashtag censored. It also refused to answer whether the hashtag was flagged by human moderators or its automated content moderation systems.
The censored posts have since been restored.
On Twitter, the Indian government ordered the removal of posts critical of the PM's handling of the pandemic. Twitter complied, saying that the order had legal grounds as the Indian law prohibits the content defamatory of the government. It is not clear why the Indian government did not send a similar order to Facebook.