The COVID-19 saga has been a major justification for some in the US to call for nationwide postal voting for the 2020 Presidential election.
Social media platforms such as Twitter and Facebook have already set about finding ways to police what they say is misinformation that postal ballots could lead to an increase in voting fraud. President Trump has suggested that, if that is allowed, it could be the "most INACCURATE & FRAUDULENT Election in history."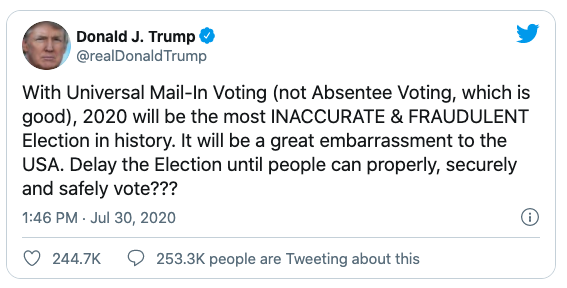 But Big Tech companies say that mail-in fraud is a conspiracy that they'll police. They also say they're working to "get people ready" for the aftermath of the election.
Facebook is "getting people ready for the fact that there's a high likelihood that it takes days or weeks to count this — and there's nothing wrong or illegitimate about that," CEO Mark Zuckerberg said in a New York Times interview.
The social media giant is also looking at ways to introduce new censorship rules around users making early claims about who has won the election, specifically, "considering new rules regarding premature claims of victory or other statements about the results."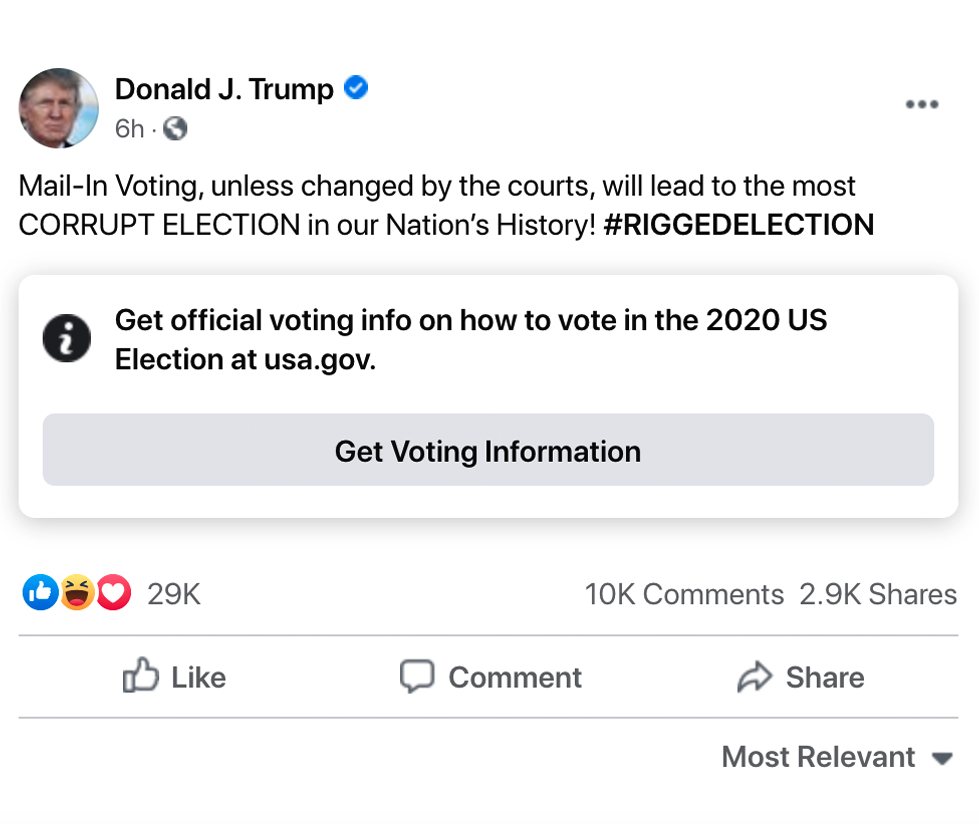 Finally, the social network will continue to flag or hide any content that questions the credibility of mail-in voting. In fact, this has already been applied, putting labels on some Donald Trump messages where the president assures that it increases the chance of fraud.