Facebook employees have been writing 5-star reviews for the Facebook Portal on Amazon.com
Facebook says that employees are instructed not to leave reviews for their own products.
One of the employees stated in his review that he's not a big Facebook user, failing to disclose he works for the company.
There's no denying that Facebook's new smart display Portal has been the butt of many jokes. Considering the company's history with disrespecting user's privacy, the idea of letting Facebook put a camera in your home has sounded like an April fools joke to many.
However, it's apparent that there are at least some people that are happy with the Portal – specifically Facebook's own employees, who have been caught leaving many 5-star reviews of their own product on Amazon.
Kevil Roose of the New York Times was one of the first to spot this: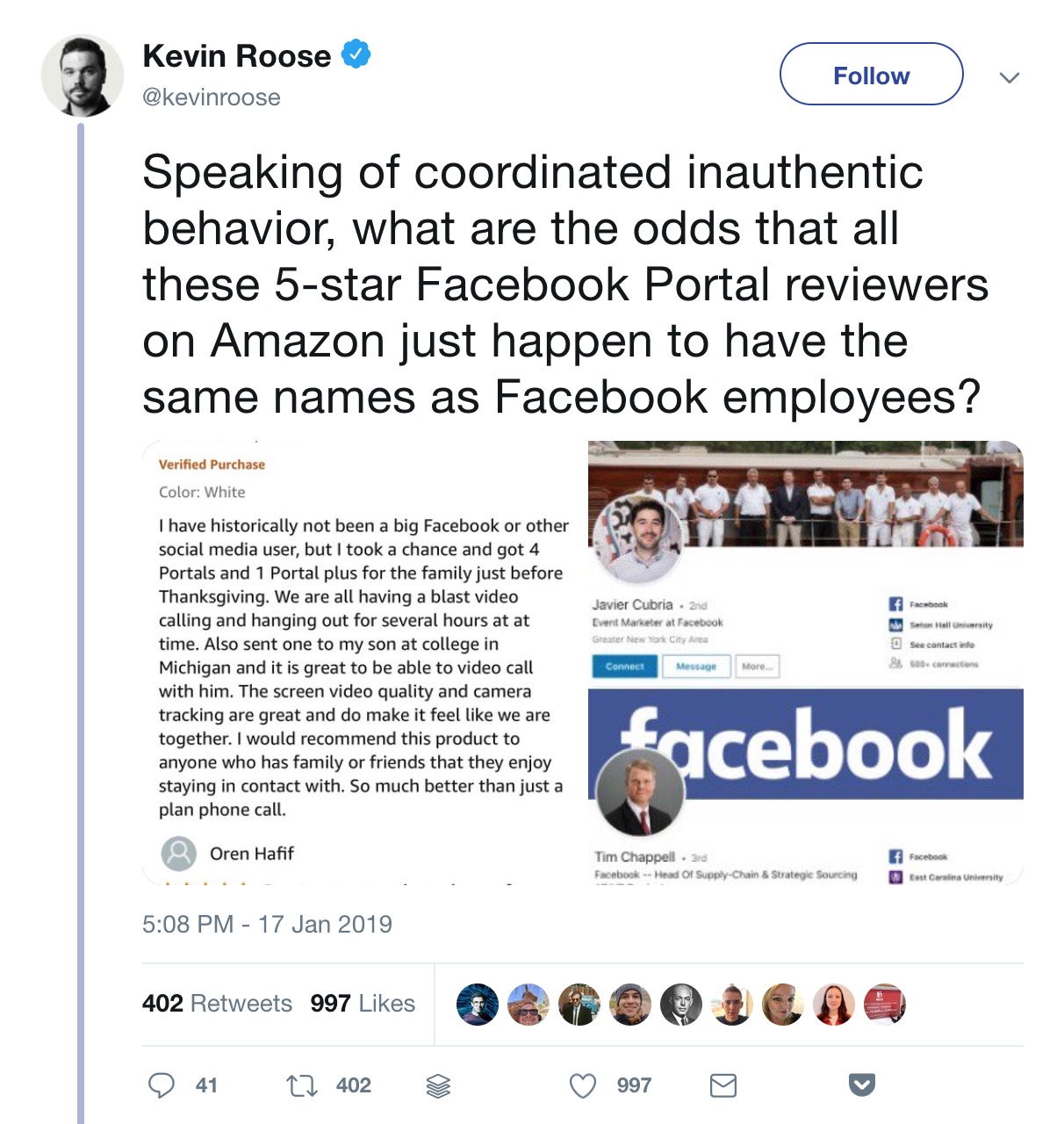 Some of the 5-star reviews appear to have come from several Facebook employees including Tim Chappell, the Head of Supply-Chain & Strategic Sourcing AR/VR Products, Javier Cubria, an Event Marketer at Facebook, and Oren Hafif, a Security Engineering Manager.
It was with Hafif's review that another Amazon user replied and asked Hafif if he worked at Facebook. However, Hafif never replied.
(Hafif's review actually was called out by a fellow Amazon reviewer last month, who noted that Hafif — or at least, someone with the exact same name — works at Facebook. Hafif did not respond to that comment).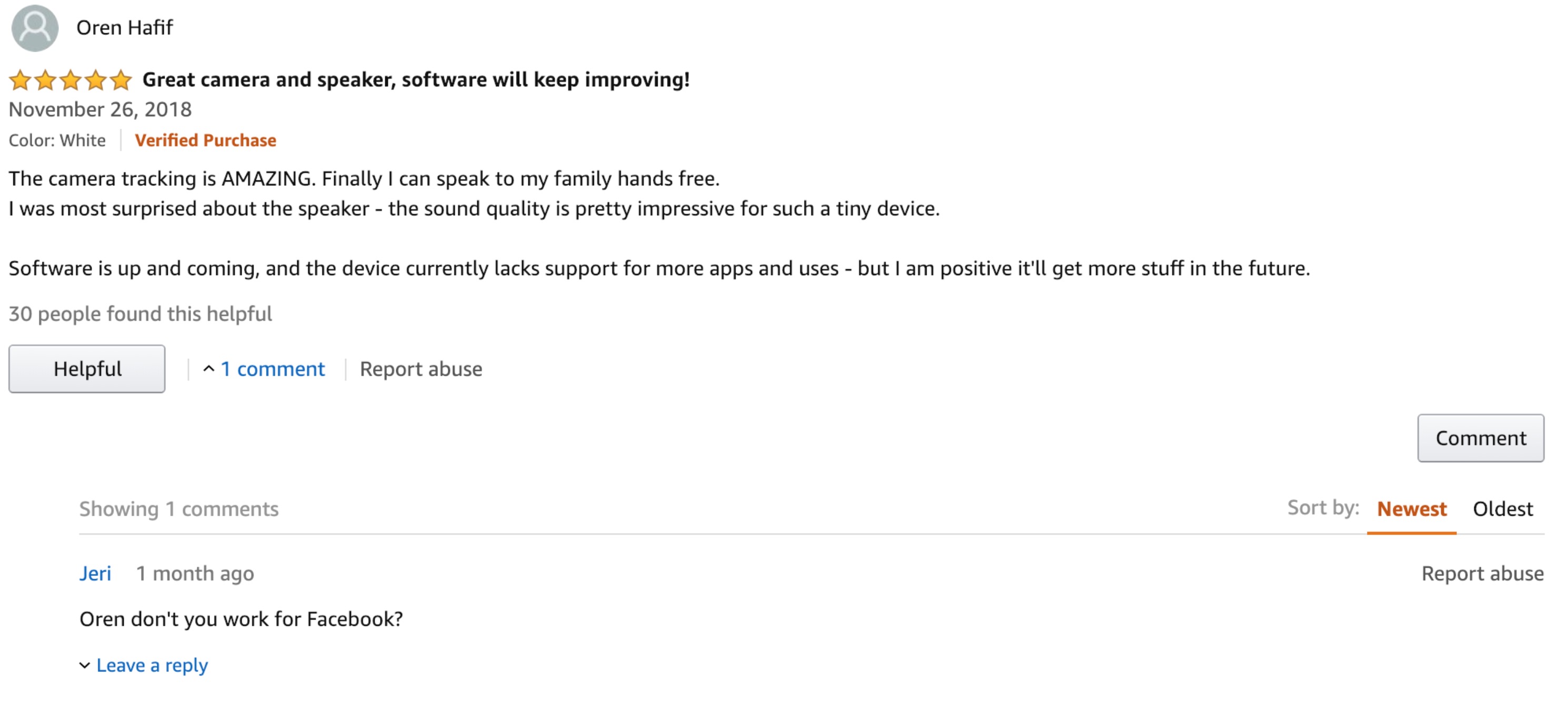 The reviews appear to have been listed as "Verified Purchases" which is the tag that a review gets when Amazon can confirm that the reviewer did, in fact, purchase the product through Amazon.

Facebook executive Andrew Bosworth has since confirmed on Twitter that the reviews in question are indeed from employees of the company. He did say, however, that Facebook doesn't encourage it.
Bosworth said the reviews were "neither coordinated nor directed from the company."
Amazon's rules are clear when they work against, "Creating, modifying, or posting content regarding your (or your relative's, close friend's, business associate's, or employer's) products or services,"
Since Facebook is a large company with many employees, there are going to be instances where FB employees are going to be making online reviews about Facebook products if they didn't get there memo not to.
However, in Tim Chappell's Facebook Portal review. He said that he's "historically not been a big Facebook or other social media user". This is an odd thing to say for someone that's a head of a department at one of the largest social media company on the planet.
It makes it clear how companies could easily be using online reviews as a form of deceptive marketing for their own company's products.