On Wednesday, August 18, for the first time, Facebook released a report on the content most viewed by users in the US for the last quarter. However, according to The New York Times, the company buried a similar report for the first quarter of 2021 because it would have resulted in a public relations crisis.
The report for the first quarter of 2021, obtained by the NYT (and that Facebook has now released) said that the most-viewed link was a headline that promoted vaccine hesitancy, something the company has been criticized for by the media for not censoring enough.
We obtained a copy of the report for you here.
The headline of the link, an article by The South Florida Sun Sentinel, read: "A 'healthy' doctor died two weeks after getting a COVID-19 vaccine; CDC is investigating why." According to the NYT, the article was republished by The Chicago Tribune.
"Two weeks after getting a first dose of a Pfizer COVID-19 vaccine, a 56-year-old doctor in South Florida died in January, possibly the nation's first death linked to the vaccine.

Health officials from Florida and the Centers for Disease Control and Prevention are investigating what role, if any, the vaccine played in the death of Dr. Gregory Michael, a Miami-Beach obstetrician who, his family says, was in otherwise good health.

Michael received his first dose of Pfizer's COVID-19 vaccine on Dec. 18 at Mount Sinai Medical Center, according to a Facebook post from his wife, Heidi Neckelmann.

Three days later, small spots began to appear on his feet and hands and he went to the emergency room at Mount Sinai, where he has worked in private practice for 15 years, according to his personal website.This post was the most popular article on Facebook at the time."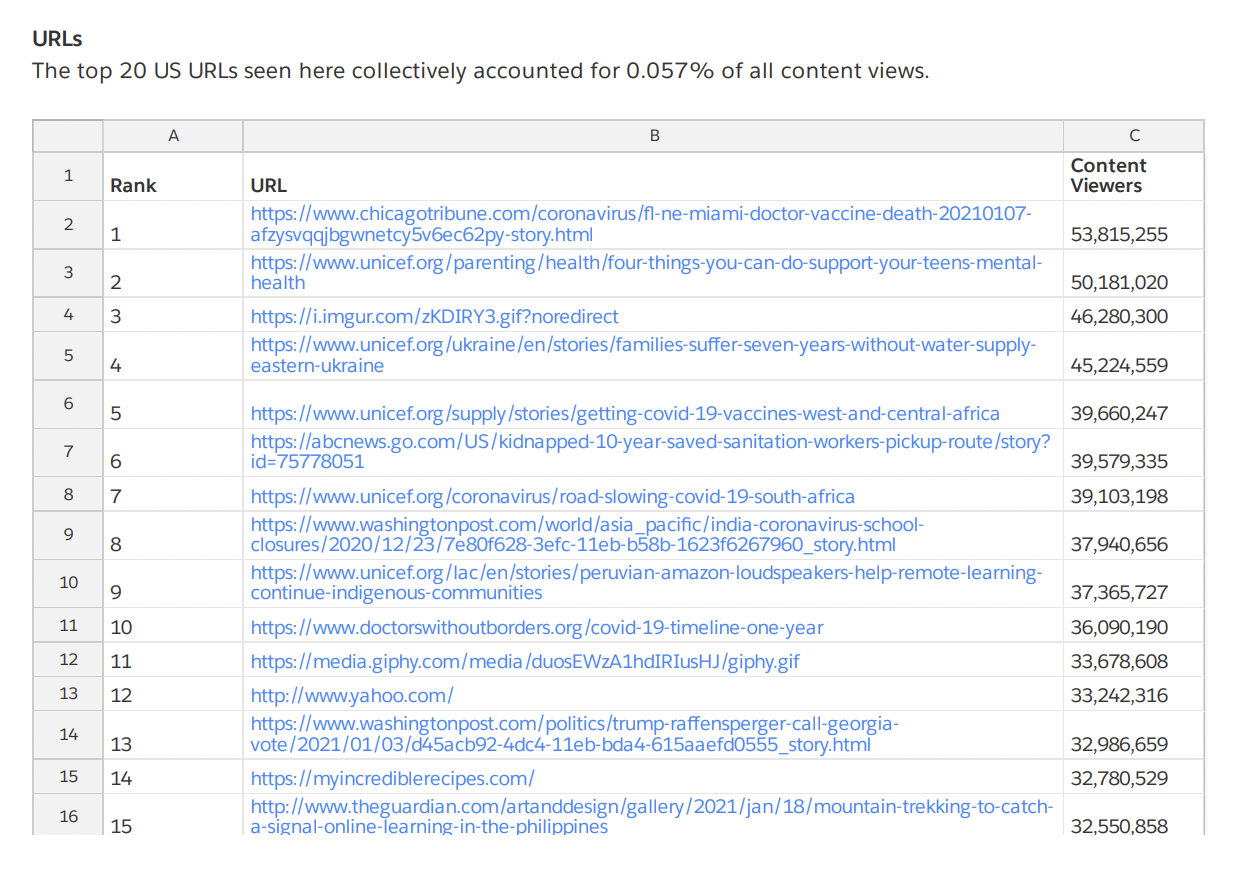 Facebook executives, including the Chief Marketing Officer Alex Schultz, "debated whether it would cause a public relations problem."
Eventually, the company decided not to publish the report to avoid facing backlash from politicians and the media who want Facebook to delete content that may sway people not to get vaccinated.
"We considered making the report public earlier but since we knew the attention it would garner, exactly as we saw this week, there were fixes to the system we wanted to make," Facebook spokesman Andy Stone said in a statement. Stone said that Schultz "advocated for putting out the report."