Tucker Carlson Tonight's Facebook Page is now being restricted on Facebook, 38 days away from the US presidential election. Sharing the notice Facebook sent to the page, Tucker Carlson Tonight wrote on Facebook: "Today's censorship by Facebook. 'Reduced Distribution.' It's no coincidence that the election is just weeks away."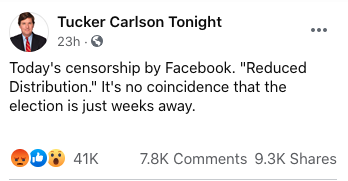 And here's what Facebook's notice to the page read: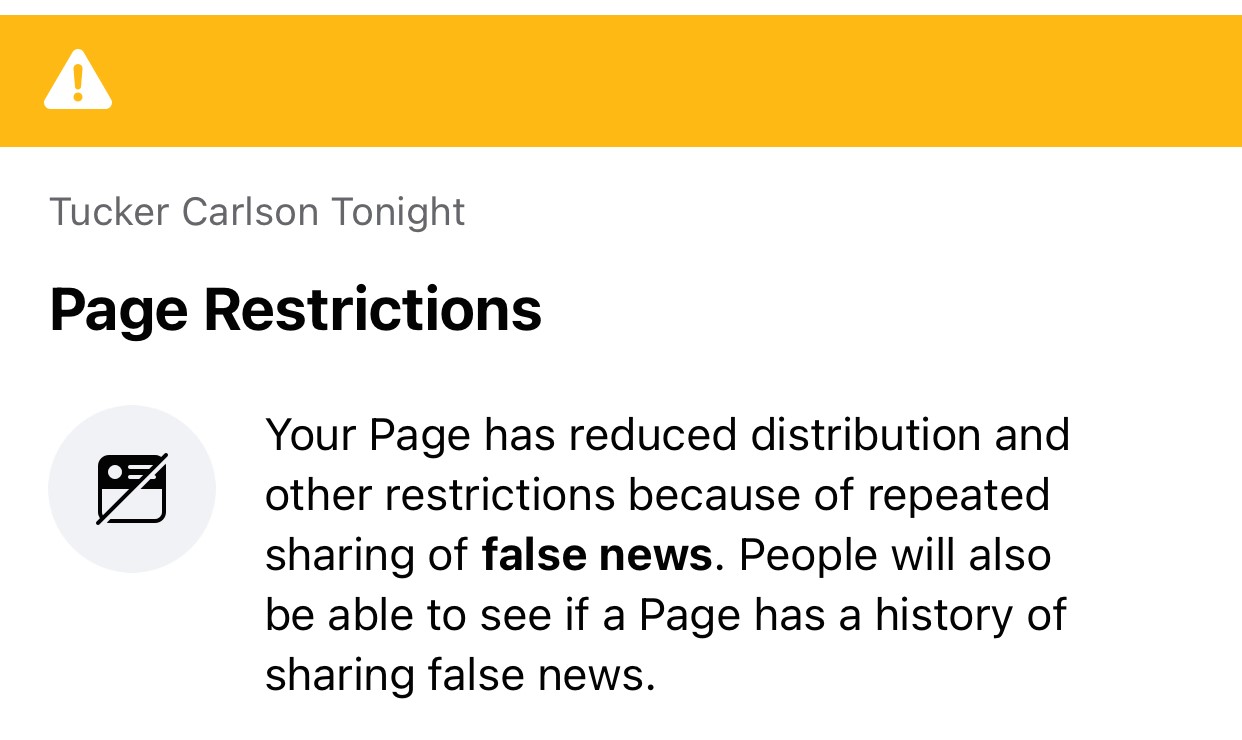 "Your Page has reduced distribution and other restrictions because of repeated sharing of false news. People will also be able to see if a Page has a history of sharing false news."
The Fox News show's most recent posts have been related to riots in Louisville, sharing video footage that Kyle Rittenhouse's defense says exonerates him and reactions to the passing of Associate Justice Ruth Bader Ginsburg.
Over time, Facebook and other Big Tech platforms have consistently been accused of censoring conservative figures and hiding content that doesn't fit the mainstream narrative.
Facebook's notice doesn't say what specifically the page posted that caused the Big Tech giant to crush its reach and distribution.