Facebook has permanently suspended the page of Virginia State Senator and gubernatorial candidate Amanda Chase which had more than 144,000 followers.
The page was initially given a temporary 60-day suspension on January 8, days after Chase had posted numerous updates about the January 6 storming of the US Capitol including a post stating "Antifa is the culprit" and a post about Iraq veteran Ashli Babbitt who was fatally shot by Capitol police on January 6.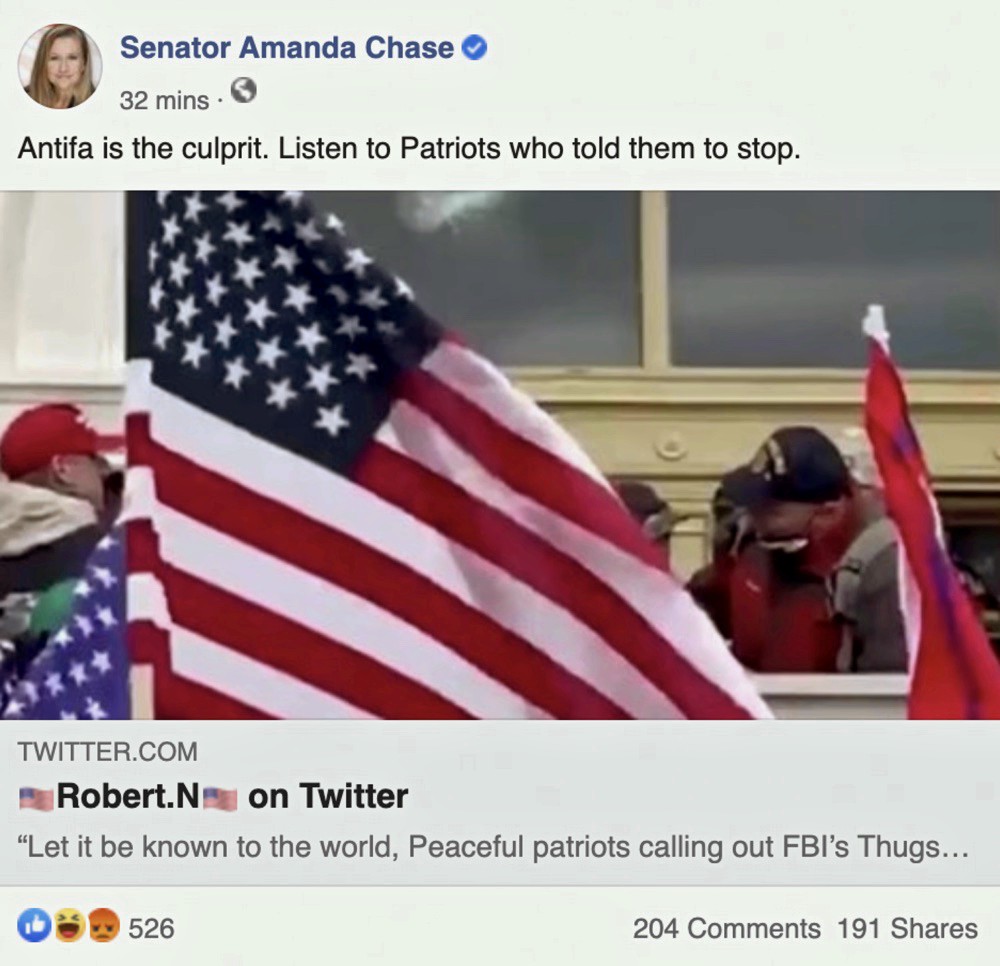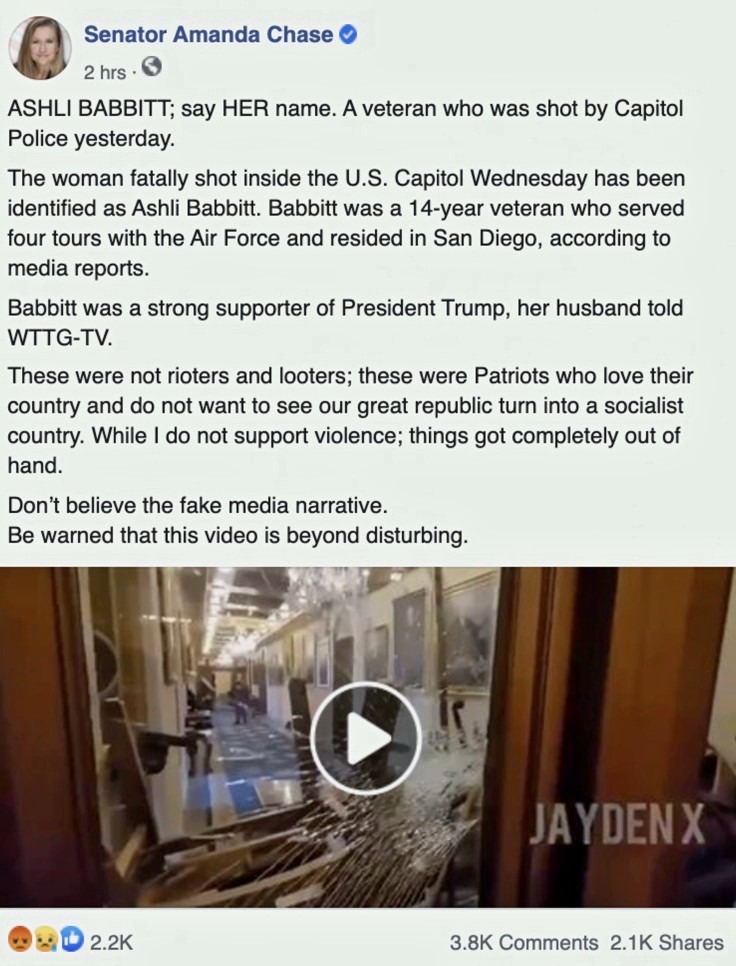 According to The Washington Post, several posts that Chase had posted, including a post that stated "Facial recognition firm claims Antifa infiltrated Trump Supporters," had been flagged by Facebook for "False information" before the 60-day suspension was issued.
But more than 60 days later, Facebook has yet to reinstate the page and Chase says she has now been told that the suspension will be permanent.
"They have said that they are not gonna reinstate my Senator Amanda Chase Facebook page, you know, which is, which is disappointing because I had over 144,000 followers, many of which were constituents of mine," Chase said in an interview with Virginia Scope. "Facebook has been such a cost-effective way to consistently communicate and, and reach out and be accessible to those with whom I represent."
Chase added that Facebook hadn't told her why the page was banned and just provided a generic statement pointing to its community standards.
Chase also blasted the way Big Tech companies apply their community standards, describing the standards as "subjective" and noting that there's "one group of people that get to determine, you know, what is fact and what is science and there's no room for debate."
"Big Tech will be held accountable when I'm Governor," Chase said. "I'm sick and tired of them violating free speech rights of any conservative who doesn't agree with them. This is America. They seemed to have forgotten that."
Chase is the latest of several Republican politicians to have their pages and accounts shut down by Big Tech over the last year. Idaho Congressman Chad Christensen, Senator Doug Mastriano, and former-President Trump have also had their accounts banned.