Over the last few days many pages have received warnings that their Facebook page may be deleted for unexplained community standards violations. Now the Facebook Page of author and speaker David J. Harris Jr., which was hit with one of these warnings on Wednesday, has been unpublished.
Facebook says the Page was unpublished for "using Facebook to organize criminal activity, or celebrate crimes that have been committed." Harris responded by saying:
"Are You kidding Me!!!

This is solely because I support President @realDonaldTrump"
https://twitter.com/davidjharrisjr/status/1192949213568606208
Facebook's decision to take down the Page follows it being suddenly mass flagged with 14 community standards violations and two "False News" violations on Wednesday.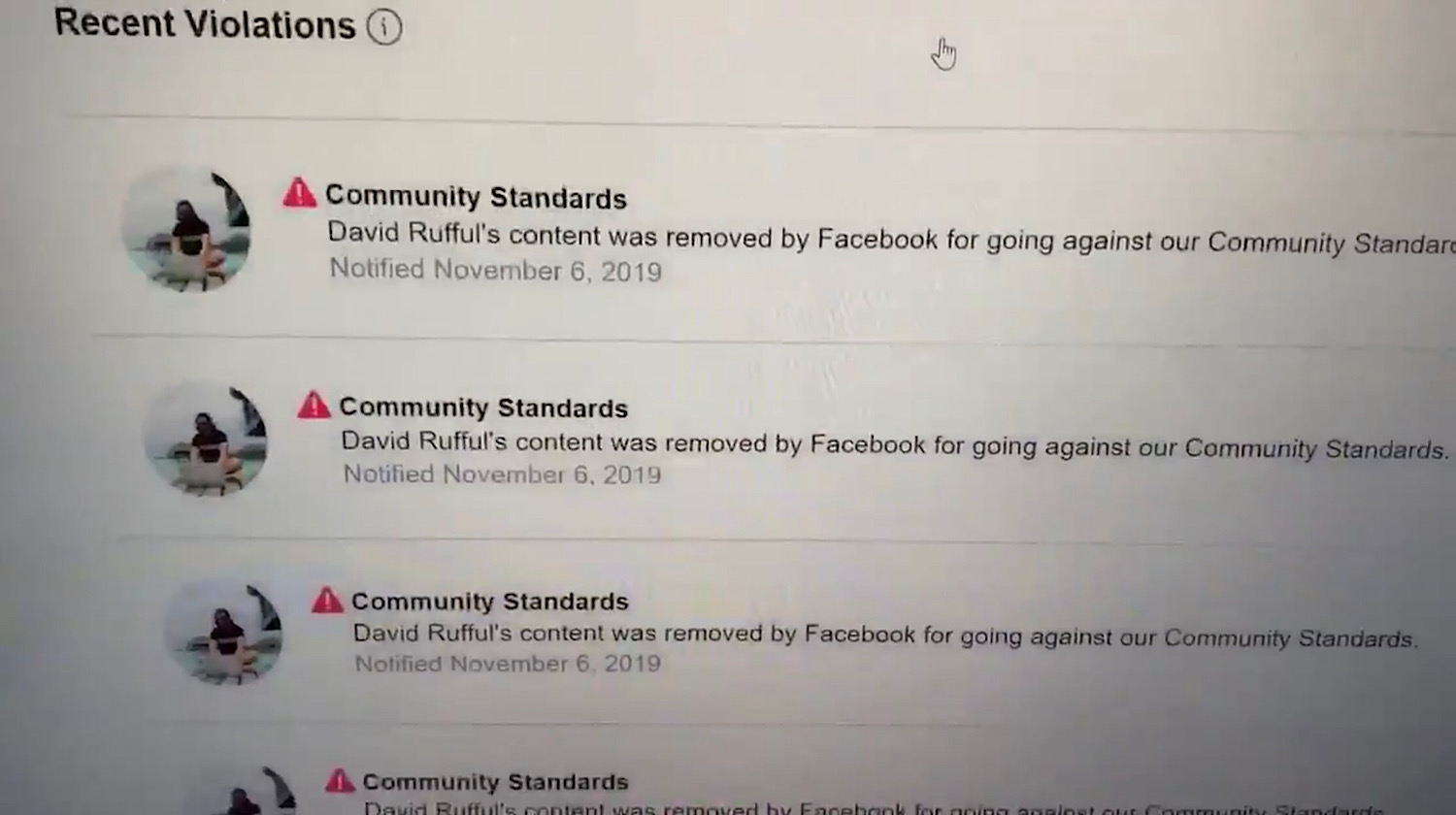 Facebook didn't explain which parts of the community standards Harris had supposedly violated. Harris says the "False News" violations were on posts about "why climate change is a big hoax."
In addition to the page being hit with these violations, Harris was also sent a warning on Wednesday that said the page was at risk of being unpublished for continued community standards violations.

Now, two days later, the page is gone, meaning Harris can no longer communicate with the 700,000+ followers who he shared regular updates with on the platform.
Many other Facebook page owners have reported similar experiences where they have been hit with mass, unexplained community standards violations and then warned that their page is at risk of being unpublished over the last few days. These pages say these warnings are related to them publishing posts naming the alleged impeachment whistleblower – a name that Facebook and YouTube have banned all mentions of on their platforms.
Ironically, the unpublishing of the page of an influential supporter of President Trump came on the same day that two huge pro-Trump movements were taking place.
One of these was the launch of the Black Voices for Trump coalition which Harris attended.
The other was #MAGACHALLENGE – a social media rap challenge that President Trump launched for his loyal supporters
Update – November 9, 2019: The David J. Harris Jr. Facebook Page has been restored.