On Thursday, the House Judiciary Committee will hold a hearing on the weaponization against Americans of Section 702 of the Foreign Intelligence Surveillance Act (FISA), which allows surveillance of foreigners considered a threat to the national security of the US, but has also been accused of use against US citizens.
The hearing's notice states: "The hearing, 'Fixing FISA: How a Law Designed to Protect Americans Has Been Weaponized Against Them,' will examine the FBI's abuses of its Foreign Intelligence Surveillance Act (FISA) authorities, discuss the FBI's failures to implement meaningful reforms to prevent its abuses, and address the broad issue of warrantless mass surveillance on American citizens."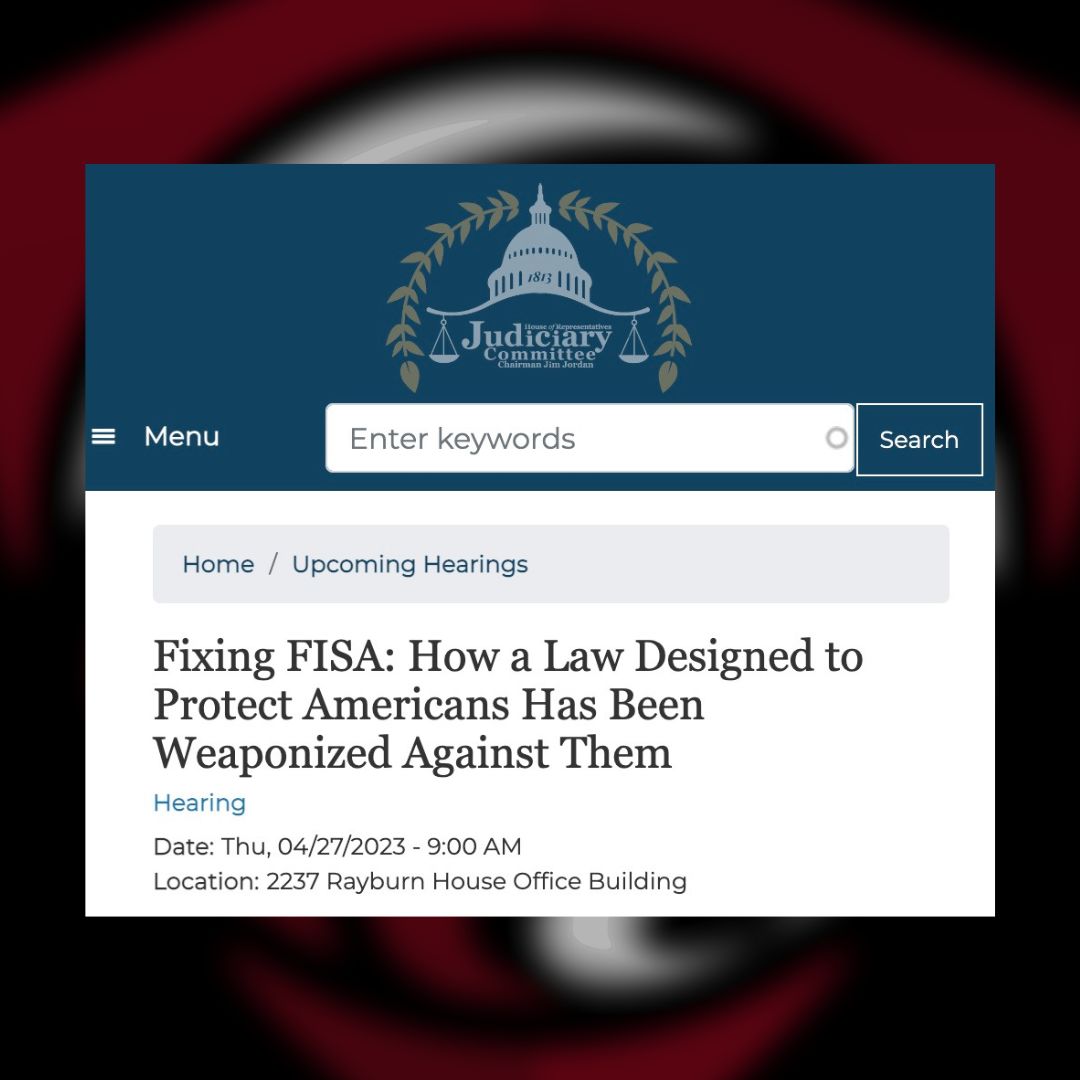 Witnesses will include Michael Horowitz, the Inspector General of the Justice Department, and chair and board member of the US Privacy and Civil Liberties Oversight Board, Sharon Bradford Franklin and Beth Williams.
A routine audit of the use of Section 702 found that FBI agents used political overtones in their FISA database search queries, like "the names of a local political party" to find links to foreign intelligence. Rep. Darin LaHood (R-IL, also a member of the House Intelligence Committee, revealed that he was surveilled by the FBI under Section 702. In its defense, the FBI said that it was investigating if the lawmaker was the victim of a foreign influence operation.
The Justice Department also claimed that GBI agents "misunderstood" search procedures and they had to be "subsequently reminded of how to correctly apply the query rules."
The FBI has also been found to be conducting unlawful mass surveillance through the purchase of geolocation data from private companies. Pressed about it by lawmakers, Attorney General Merrick Garland said that the DOJ "has an internal investigation going on internally to find out which parts" of the FBI were engaging in the practice.