The French government has announced a global initiative for online child safety. The protection of minors online was one of French President Emmanuel Macron's priorities during his re-election campaign.
The purpose of the Children Online Protection Laboratory is to incentivize researchers, campaigners, and tech giants to come up with measures to best protect children online. Tech giants Google, Amazon, Meta, and TikTok, as well as Dailymotion said they will sign a charter. The charter is similar to the non-binding initiative Christchurch Call, launched in 2019 by Macron and New Zealand's Prime Minister Jacinda Arden to tackle terrorist content online following the terror attack in Christchurch.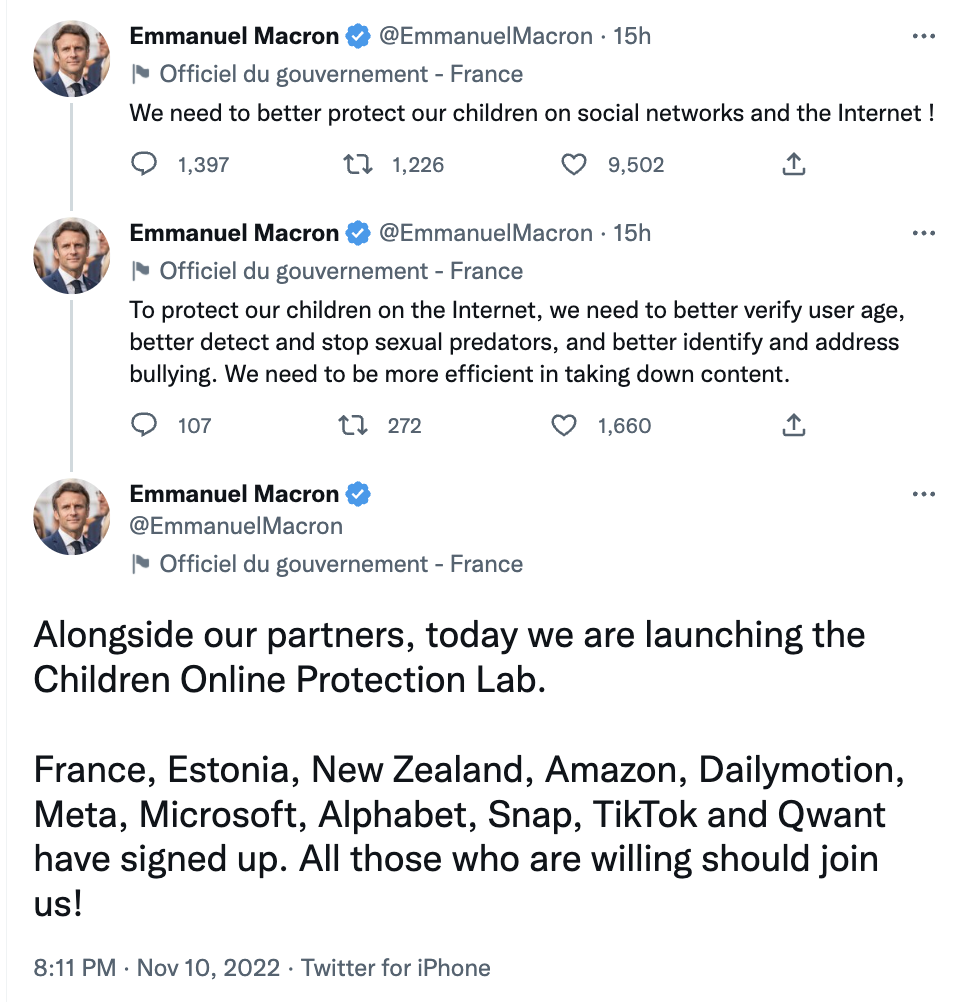 In the first year, the participants of the Child Protection Laboratory will focus on developing systems for detecting sexual predators posing as minors and a shared database to detect and remove explicit images shared non-consensually. However, the other aspects of the proposal include looking into online age verification, a move that could restrict online privacy for all users.
The safety of children online has been a priority in Europe, with regulators and legislators focusing on issues like the spread of child sexual abuse material, protection from "cyberbullying" and age verification on social media and adult websites.
In the past few years, Macron's government has pushed for reforms in online child safety. However, some of the efforts have not been successful. For instance, the legislation requiring adult websites to verify age has not been enforced, yet it was passed over two years ago.
Online age verification raises privacy concerns, and the legislation is facing legal challenges, especially because it is up to companies to come up with age verification solutions and age verification companies that are looking to create forms of digital ID have been happy with the proposals and are looking to profit from such technology.
The highest court in the country, the Cour de Cassation has until January to rule on whether the Constitutional Council should review if the age verification rules violate the Constitution and if they are a major threat to privacy in the country.