The way Big Tech has handled itself and the role it has assumed in the US election process is now characterized by some critics as nothing short of election interference.
One of those spelling this out is Gab founder and CEO Andrew Torba, who now writes that the stringent censorship and the shoehorning of users towards "groupthink" has produced an extremely beneficial effect for his social network.
Namely, the current week has had the highest growth in the network's history, with 7.15 million visits – and that came against a 99% rise (compared to September) and 7.7 million visits in the month of October.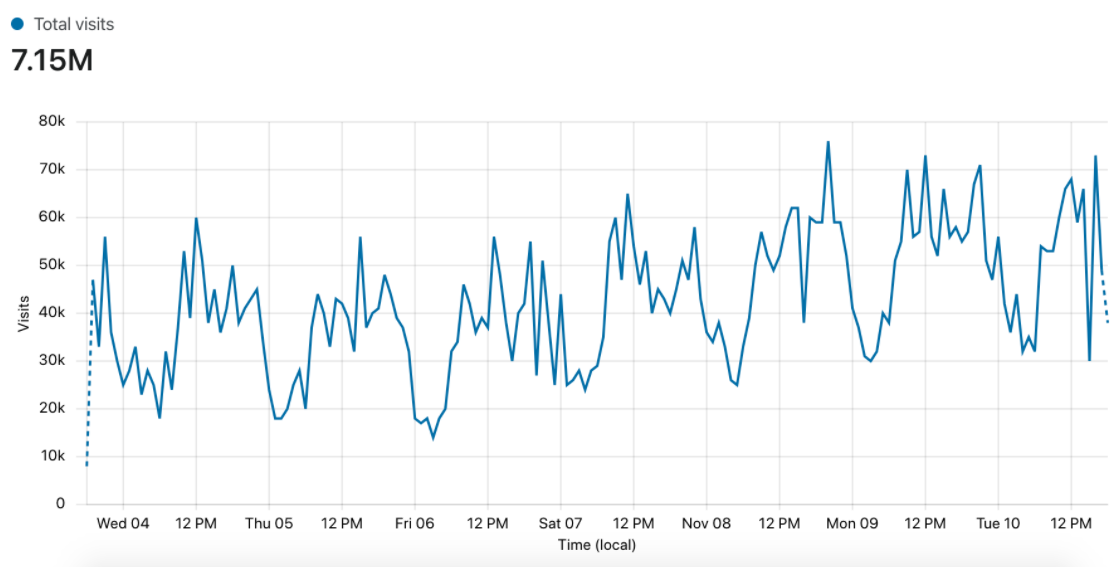 At this pace, 50 million pageviews are expected in November, that would put Gab ahead of the likes of Newsmax, the Washington Examiner, and the Bongino Report, Torba said, as well as the Daily Beast, TMZ, ABCNEWS, and the Wall Street Journal in the first quarter of next year.
Gab bills itself as the free speech network that wants to protect and preserve the right of its users to freely communicate online. The company's refusal to adhere to giants Apple and Google's speech-restrictive app store policies means that it has been banned from both, but the app can still be available on phones via mobile browsers.
And as Torba explains in his blog post, an account is not needed in order to access the site, including the news and content provided by figures censored on centralized corporate social platforms.
"Accessing and exploring Gab is as simple as entering "Gab.com" in any web browser on any device," he writes.
When Gab is deplatformed by not only app stores but also social networks and payment processors and hosting services, Torba credits its unprecedented growth to "word of mouth" rather than inauthentic advertising and endorsement campaigns.
In his opinion, all this bodes well for the future of the network, regardless of its besieged position, where in addition to deplatforming, it has also been vilified and smeared by the most influential press and politicians.
"Thousands of Gab users are Gab shareholders through two Regulation Crowdfunding offerings we held in 2017 and 2018," Torba writes, adding that the company doesn't track or turn its users into the product.
Those who want to support it financially can do so through the optional GabPRO subscription service.