The Hungarian magnate known to be responsible for the Bank of England bankruptcy and one of the richest men in the world is betting big on the video game industry with a multimillion-dollar investment in one of the most influential game publishers.
George Soros' commitment to the video games world has led him to invest in one of the companies with the best position in the industry: Activision Blizzard.
The California-based company is behind a range of popular gaming titles, including Call of Duty and World of Warcraft.
By market cap of $48 billion, Activision Blizzard is the largest games company across the US and Europe.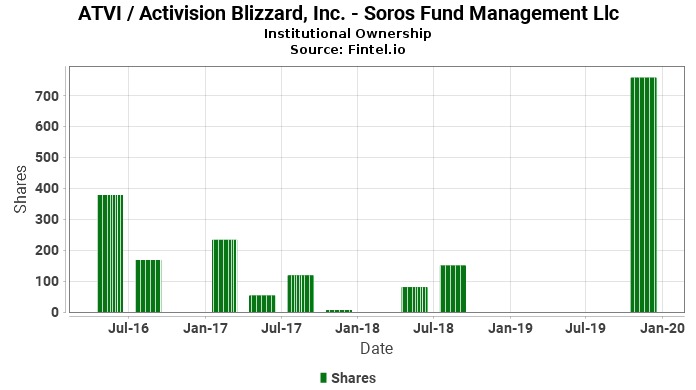 Activision Blizzard is so powerful that the many recent controversies – even those that have suggested the company has been kowtowing to the Chinese Communist Party – have not stopped its growth in the market.
Especially by the subsidiary Blizzard, which has recently experienced accusations of censorship and the decline in the quality of their games.
Last year, a professional Hearthstone player known as Blitzchung had an altercation with the company as they withheld money from a competition he had won for showing his support for the Hong Kong protesters during an official Blizzard stream.
After the strong public backlash, the company reconsidered the sanctions imposed on the player.
George Soros is said to have clear intentions to continue investing in companies that support his socially left-leaning ideas, as could be reflected in his recent move to acquire 758,000 shares of Activision Blizzard for a sum of $45 million.
Soros' investments have proven correct more times than they've been proven wrong and in recent campaigns he's called cryptocurrency a "bubble" and suggested that Facebook and Google need to brought under government control and regulated.
As well as calling for Mark Zuckerberg to resign, Soros has also funded online "fact-checkers" and teamed up with Charles Koch to stamp out "hate" online.
Analyst Michael Pachter, has said that investing in Activision is a wonderful idea.
In his investor's note, Pachter wrote:
"The cupboard at Activision is full, and we see great potential for the company's release pipeline over the next three years… we expect tech giants Amazon and Google to compete aggressively with Sony and Microsoft to roll out cloud-based game streaming initiatives; this could have the double-edged benefit of expanding the market for games dramatically and of increasing competition for titles, which should benefit Activision's margins over the medium term."
Laura Martin, an analyst at Needham, also believes that Activision Blizzard is one of the best companies to invest at this time due to its catalog that ranges from single player to multiplayer games with multimillion-dollar eSports communities such as Overwatch.