A new development has come up in an internal crackdown on internal activism within Google. Yes, that's the same Google whose motto was "Don't Be Evil". This motto was silently removed from their code of conduct last year.
Last month, a scandal broke out after an internal memo was leaked discussing the removal of four Googlers, with little justification, for "clear and repeated violations of our data security policies."
The memo went on to say that "We've seen a recent increase in information being shared outside the company." One of those four, Rebecca Rivers, even claimed that Google wiped her personal smartphone in their crackdown on leaks.
CEO Sundar Pichai reportedly canceled company meetings due to what he described as "a coordinated effort to share our conversations outside of the company." Google also contracted famous union-busting firm IRI around the time of the incident.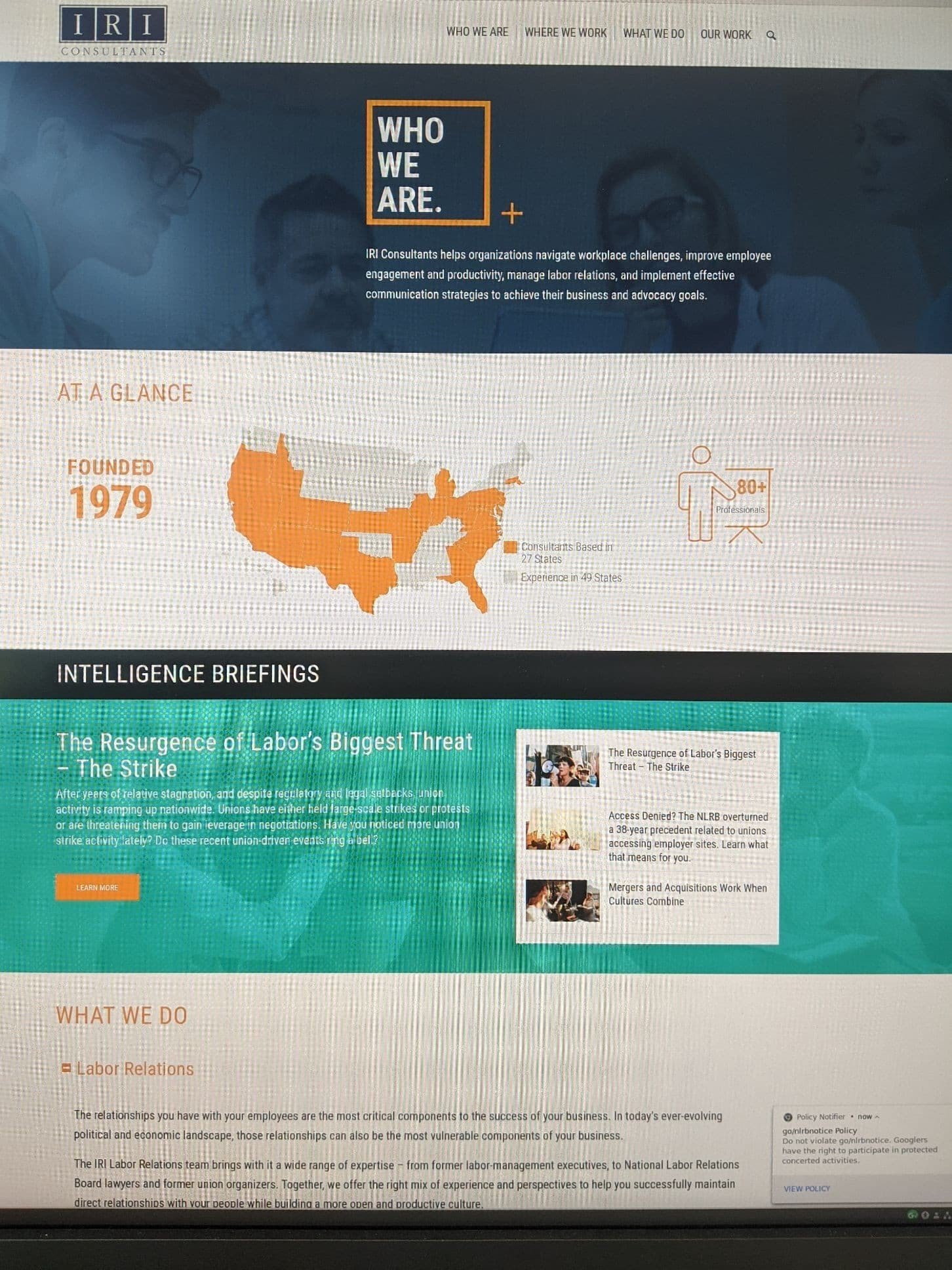 Five days ago, Katheryn Spiers was also terminated, after modifying a security tool that shows security pop-ups to employees. She used it to inform her fellow Googlers of their rights as workers, by linking to a list of rights posted by Google. Spiers was concerned about Google's hiring of IRI and increasing "illegal retaliating" against her co-workers.
Spiers' access was revoked within three hours of modifying the code, and was reportedly "dragged into three separate interrogations with very little warning each time… interrogated about other organizing activities, and asked eight times if I had an intention to disrupt the workplace. The interrogations were extremely aggressive and likely illegal. They wouldn't let me consult with anyone, including a lawyer, and relentlessly pressured me to incriminate myself and any co-workers I had talked to about exercising my rights at work."
Google argues that she violated the code of conduct, the networking policy, and the security policy, saying she "abused privileged access to modify an internal security tool. This was a serious violation."
However, Spiers claims that her behavior was not uncommon, and in fact protected by the code of conduct. She further rightly asserted that "This doesn't just affect me. The company is too powerful and they must be held accountable."