Google is accused of disseminating FUD ("fear, uncertainty, doubt") style of propaganda targeting small business owners as one of the ways the giant has chosen to fight back against attempts to regulate its business on antitrust grounds.
"FUD" is the expression Ars Technica chose to use in its reporting about the emergence of a site set up by Google that is being promoted via business listings on Google Maps.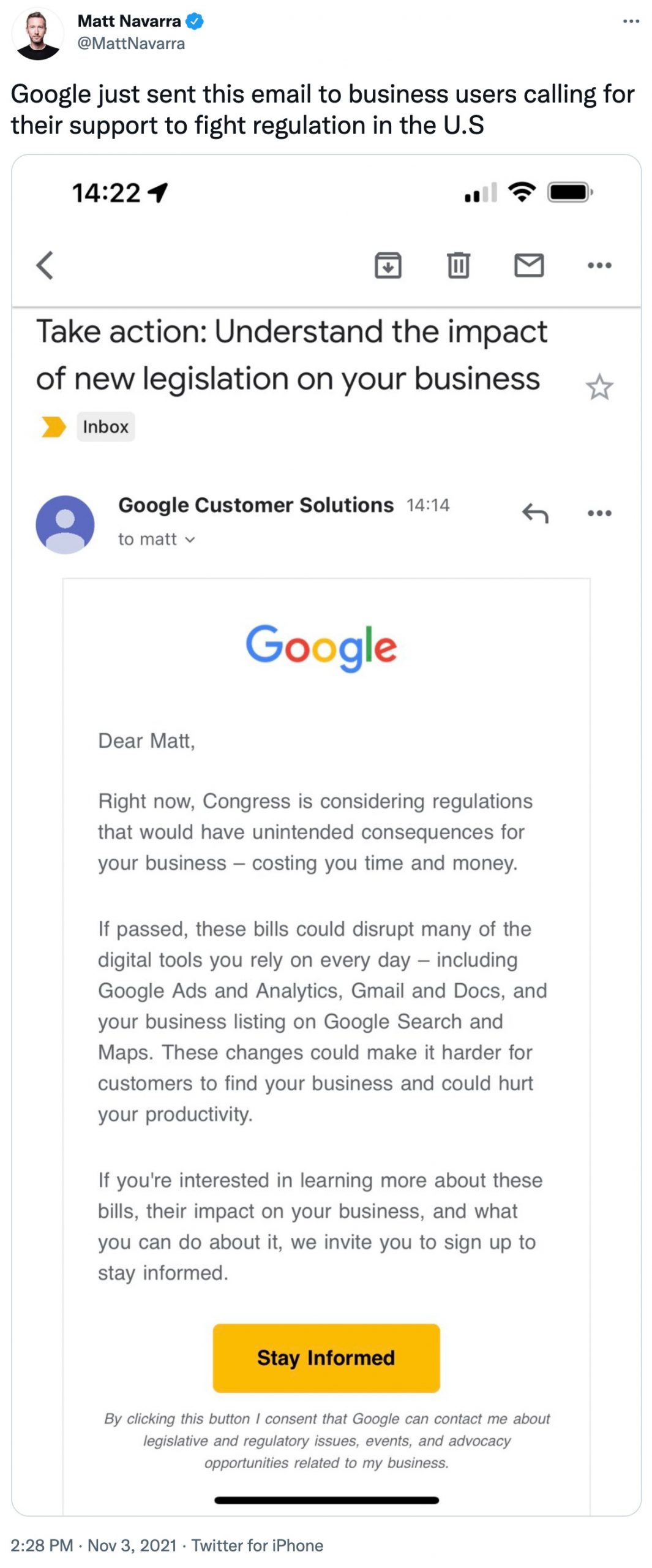 It's an interesting take on the initiative, whose goal is to counter a number of bills now being considered in the US as a way to curb Big Tech's monopolistic practices – given that FUD is the epitome of misinformation, while Google positions itself (or rather, the rampant censorship of a variety of topics and issues) as the need to counter misinformation.
But, when it comes to protecting its trillion-dollar business from possible future regulation that could cut into future revenues, Google seems to be willing to unceremoniously shed the "misinformation warrior" persona and use whatever means it deems necessary to fight back.
The way small businesses are now contacted to be persuaded that they would suffer if bills like Ending Platform Monopolies Act go through is by sending them emails, as well "an action item" visible in the Business Profile on the Google Maps app, that contain links to the new site.
There, small business owners are being told in apparently alarmist language that new laws may impact their business by undermining its visibility in Google Search.
Namely, stopping Google from giving preference to its own products in search results is presented as the reason why small businesses could end up not appearing there, should the antitrust laws be passed.
There is also a mailing list that would keep small businesses updated with – critics would say – more FUD going forward; Google says, with "legislative and regulatory issues, events, and advocacy opportunities related to your business."
The way Google's site addresses the situation is described as opaque, in that the bills in question are not explicitly mentioned by name, providing this information only via links to press releases, buried in the site's UI.