While security vulnerabilities in smart home devices are usually found more in off-brand or rebranded devices, popular and otherwise reputable manufacturer Xiaomi found themselves in hot water today.
The Chinese company Xiaomi has built a solid name for themselves all over the world for their products at very competitive prices. One of their products is the Xiaomi Mijia Home Security 360 Camera, which takes 1080p full HD footage in 360 degrees, with nifty features like infrared night vision, AI motion detection, talkback, and support for both Alexa as well as the Google Assistant – all for a very competitive price of under $50 (as low as $25 in some markets).
But before you rush off to buy one, hold that thought. Reddit user Dio-V posted yesterday a video showing a bug with his Xiaomi camera wherein it's glitching out and showing footage from other people's homes.
In the 18 second video, he uses his Google Home Hub (now officially known as the Google Nest Hub) to access his cameras that he programmed in.
But instead, an unclear, cut off, glitched out, black and white still image appears from some random person's home. He later submitted more examples, many of which were equally unclear, but some were unnervingly clear – clearly and fully showing parts of rooms in other people's homes – and in some cases, people, including a sleeping baby and a man on a couch. Those images will not be republished here.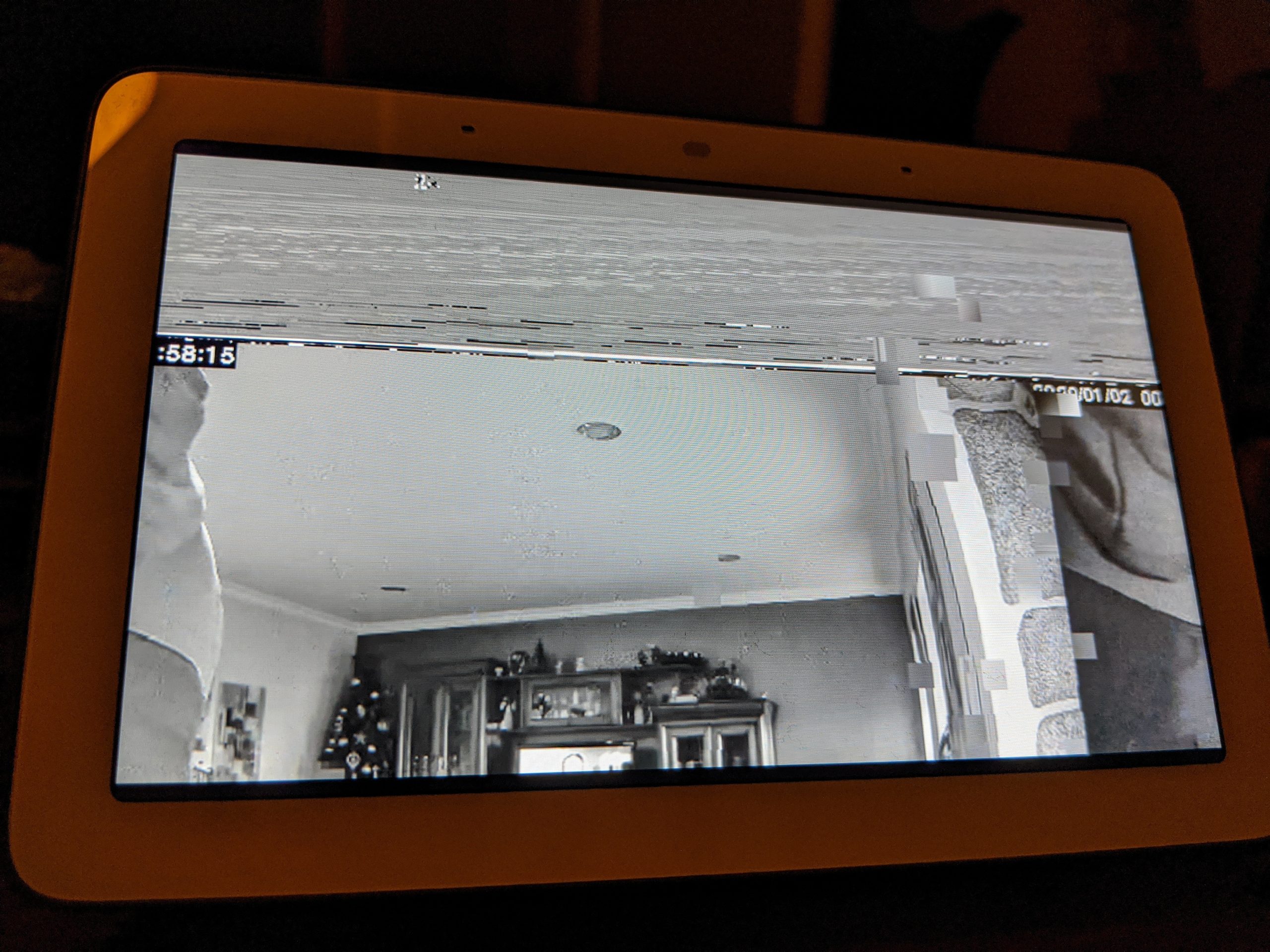 Initially, many suspected the device could have been hacked or purchased second-hand, but Dio-V assured that it was purchased brand new. Others speculate that this could all be a hoax or a debug mode, among other potential explanations, but Google isn't taking any chances and is looking into it today.
Google said today in a statement to Android Police: "We're aware of the issue and are in contact with Xiaomi to work on a fix. In the meantime, we're disabling Xiaomi integrations on our devices." This indeed covers not only the particular Xiaomi product, but their entire lineup and Assistant commands.
Dio-V has confirmed that his camera can no longer connect to his Google Nest Hub. Xiaomi has yet to comment on the incident.