Journalist Chris Hansen's former web producer Vincent Nicotra has filled the Hansen vs Predators website with memes and a mugshot from Hansen's January 2019 arrest after being fired earlier this week.
Hansen fired Nicotra after he received complaints that Nicotra's behavior was compromising Hansen's investigation into YouTuber Onision.
About Vincent and tonight's show: https://t.co/GqpwsGcvEt pic.twitter.com/GGkrNXC09U
Now the homepage of the Hansen vs Predators website has been changed by Nicotra to include a rotating gallery of Hansen's mugshot and several Hansen memes. This gallery is overlaid with a contact form and the text: "Hansen vs Predators is suspended due to non-payment."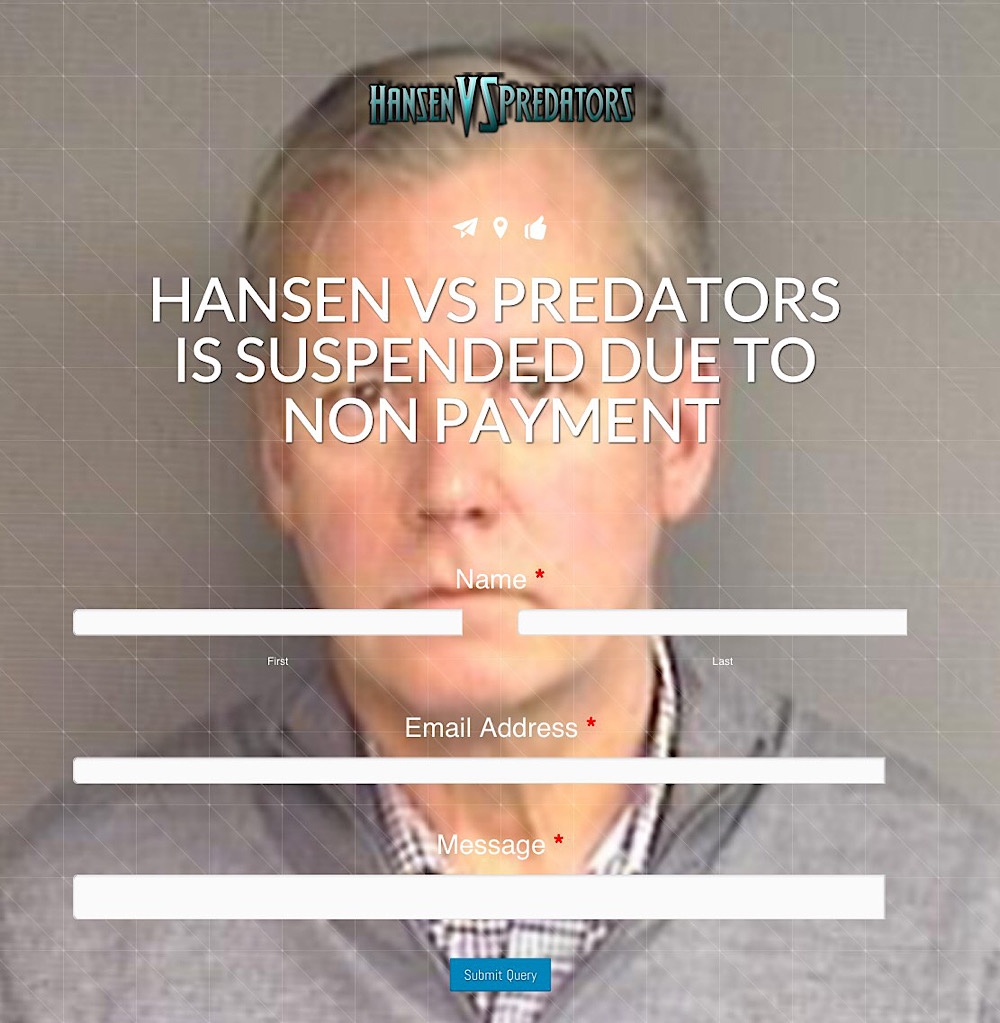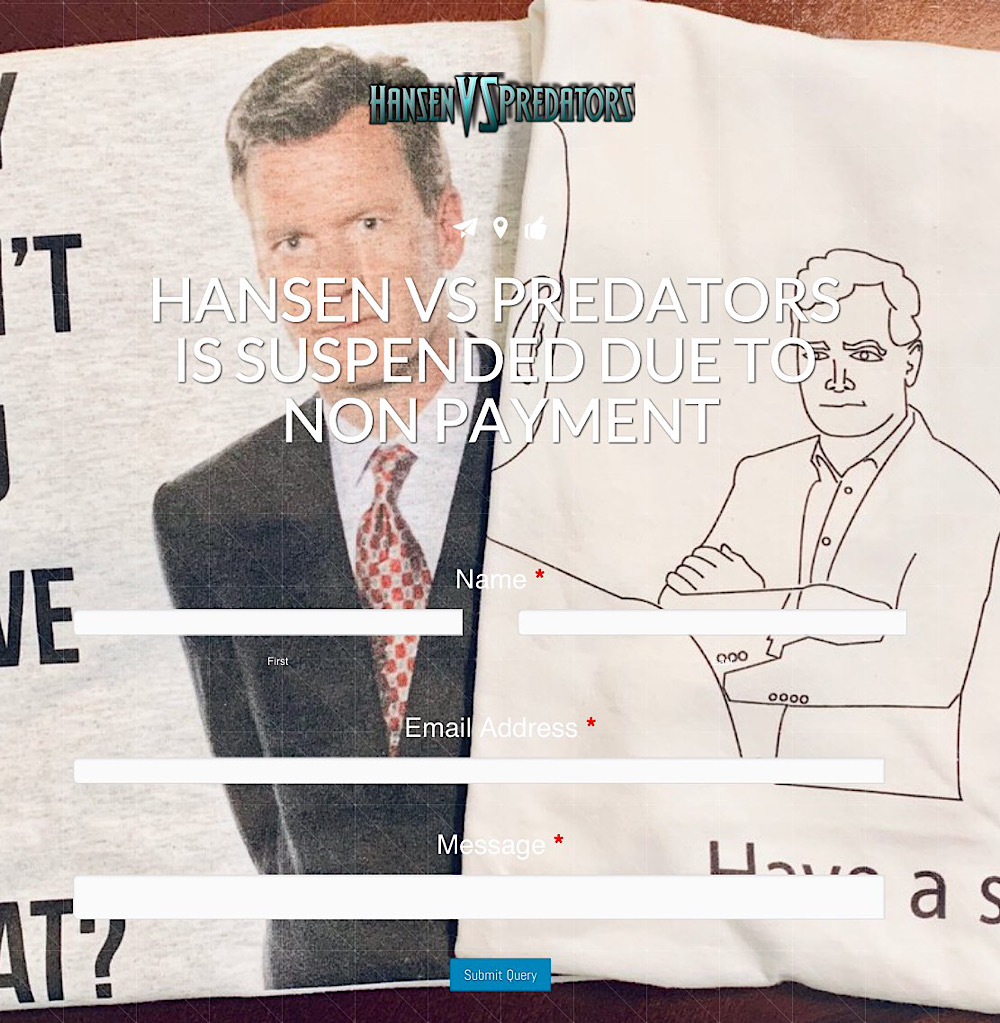 Nicotra is alleging that Hansen hasn't paid him for his work and says that the site will be "suspended" until "Chris pays what he owes."
The Hansen vs. Predator (which Vince has been.changing) now shows Hansen's January 2019 mugshot along with a collection of memes.

Vincent says "the brand should reflect him. The site is suspended until Chris pays what he owes." pic.twitter.com/wVg7JOFplq
However, many Twitter users are challenging Nicotra's claims and have highlighted how he was previously praising Hansen less than a month before he was fired.
He is humbled and honored…. I ask again. Which one is it? pic.twitter.com/RqqIkOpGl3

— Anaid Odonata (@Odonata418) January 22, 2020
He's playing victim. I just don't buy it. He wasn't even complaining before all this happened… He'd been working with Chris since April.

— Anja (@ohhaiitsninja) January 22, 2020
And now he's exploiting Chris Hansen's past by posting his mugshot from 2019 on his website in an attempt to smear his image because he's not the center of attention. First of all asswipe, Onision's victims didn't come to you for your benefit. https://t.co/d3D1AuF87e

— Alexis 1411 (@AlexisVee1411) January 26, 2020
Vincent Nicotra:
Your petty & petite attempt to sling mud at @chrishansen is childish & pathetic. You might as well be working for Swamp Hick Greg @OnisionPrime Jackson for this level of filth & unprofessionalism.
Kindly examine your prostate with a rusty metal rod. https://t.co/PDsDLGKx5k

— Juan Arauz 🤟 (@TheJuancho) January 26, 2020
Hansen has vowed to continue his investigation into Onision without the involvement of Nicotra.