The EU is set to unveil a new law that will force Big Tech to better police online content and supposedly keep users "safe." The new law, the Digital Services Act (DSA), might be agreed upon by the member states, the European Parliament, and European Commission on Friday.
The DSA will set rules stipulating how online platforms should keep users safe. It will ban the targeting of users based on their sexuality, gender, and religion. "Dark patterns," the manipulative techniques of tricking people into certain actions, will also be banned.
To fight "misinformation," the DSA will force platforms to disclose the steps they are taking to handle the spread of falsehoods and misinformation.
The rules will apply to large platforms with more than 45 million users in Europe. These platforms will also pay for the enforcement of the law, between €20 million and €30 million annually. The fines for breaking the rules are up to 6% of the company's global turnover.
"The DSA shows that online platforms cannot do whatever they like and that they do not unilaterally set the terms of what users can or cannot see," said an official working on the law.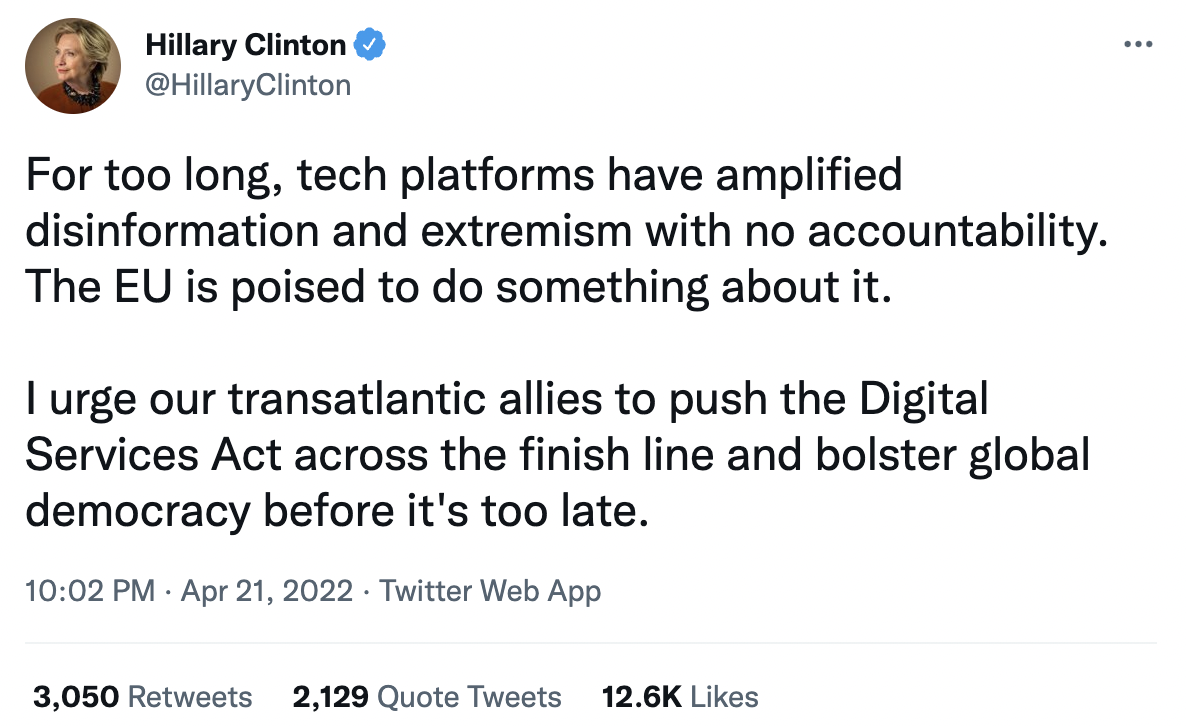 Former Presidential candidate Hillary Clinton tweeted in support of the EU's proposals, saying: "For too long, tech platforms have amplified disinformation and extremism with no accountability. The EU is poised to do something about it."
"I urge our transatlantic allies to push the Digital Services Act across the finish line and bolster global democracy before it's too late," Clinton added.