Hulu's new film "Not Okay" starts with a surprising disclaimer that reads: "CONTENT WARNING: This film contains flashing lights, themes of trauma, and an unlikeable female protagonist. Viewer discretion advised."
The trigger warning was added by the director, not the Disney-owned platform itself.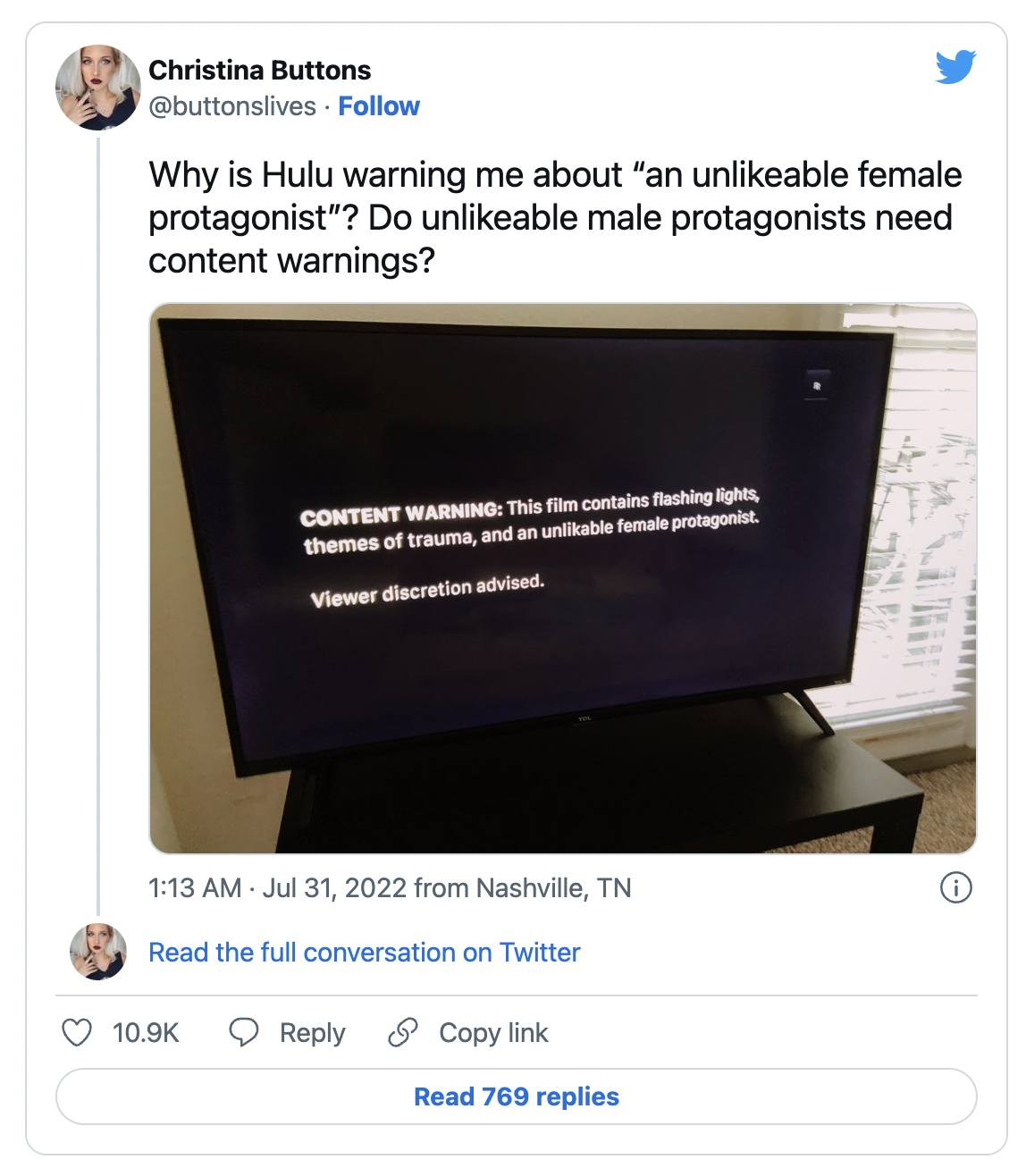 The protagonist in the film is a woman called Danni, who rises to fame by pretending to be a victim of a terrorist attack. Danni's foil character is Rowan, an activist who survived a school shooting.
After going viral, many thought the trigger warning was supposed to be satirical. Even some like Variety's Todd Spangler thought the warning was meant to be ironic.
However, the film's director Quinn Shepard said, while it might not be taken seriously, the warning was "inspired by some very real concerns."
"The content warning was borne out of, to be honest, our test screenings," she told IndieWire.
"We un-ironically and consistently got responses from – I'm not going to say what demographic, but you might be able to guess – people who were quite literally like, 'Why would someone make a movie with an unlikable woman?' It's something I've repeatedly heard, and a lot of my other writer friends have as well. If you portray flawed women or women who reflect societal flaws, you get notes like, 'I literally don't understand why you tell a story about this character.'"
The IndieWire report adds that Shepard wanted to "provide a heads up about the themes of trauma and PTSD that run through the film – the 'unlikeable female protagonist' is intended to provoke."
"It was interesting to me that a large chunk of the audience seemed genuinely upset by the fact that the film was about Danni, and so I just wanted to kind of poke at it a little," Shepard continued to explain. "I wanted to see, could I trick people into thinking that it was going to be a safe and funny watch, and then keep dialing down on what, at its core, this character is doing."
Trigger warnings and labels have become a mainstay of modern society, as content providers are having to cater to increasingly fragile and offended viewers.