The Illinois Holocaust Museum has announced it will introduce a requirement to show a vaccine passport to enter, creating strong backlash.
Even children as young as five will have to show a passport.
"To ensure Illinois Holocaust Museum is as safe as possible for visitors, volunteers, and staff, the Museum will require all guests ages 5+ to show proof of full COVID-19 vaccination to enter the building as of January 5, 2022," the announcement reads.
The museum is one of many venues that have turned their back on civil liberties over the last two years.
Related: How vaccine passports are crushing freedom, privacy, and civil liberties
"I remember visiting the Holocaust Museum when it was in a very humble building on Main Street in Skokie. It was a hard, but deeply meaningful experience as a child. Please reconsider this policy. The unvaxxed aren't uniquely dangerous. This is so troubling," one user replied on Twitter.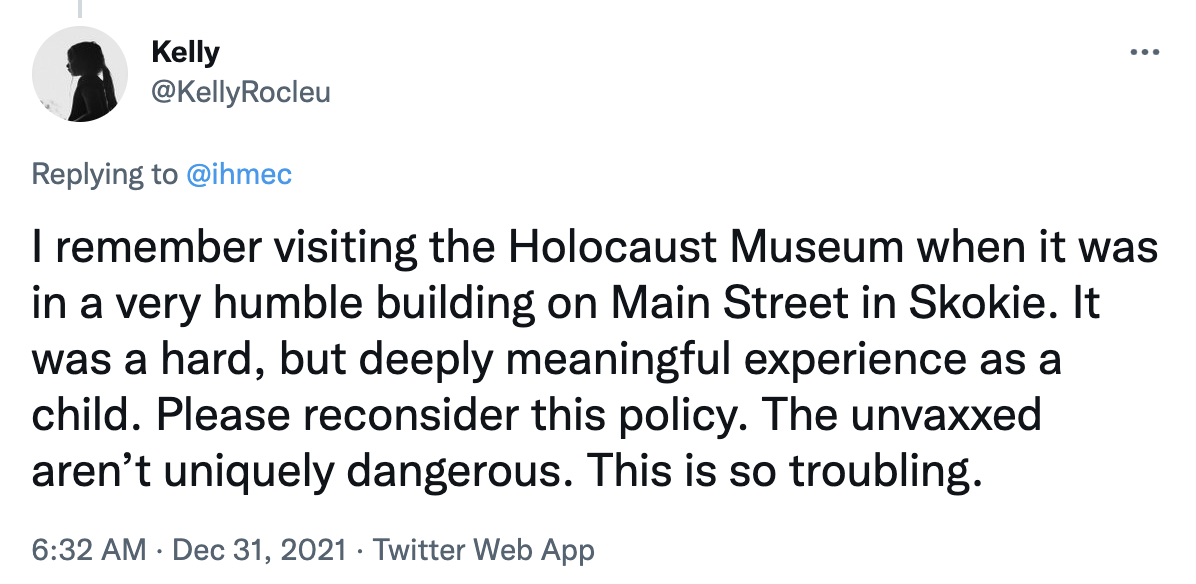 "​​At first I thought this was a joke. You may want to re-think this decision after you walk through your museum," said another.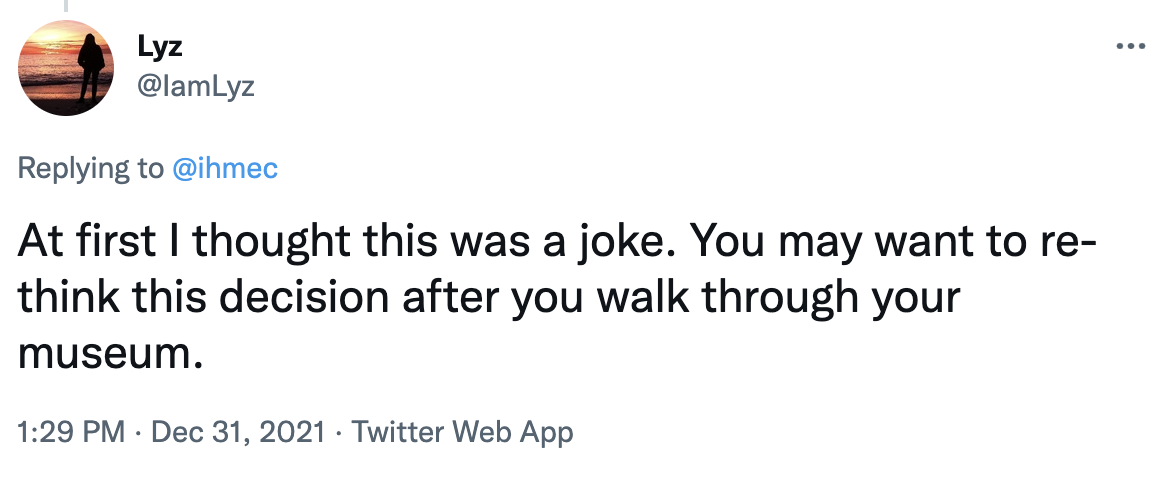 "So just as all of these ridiculous policies are collapsing of their own weight and make less sense than ever, you've decided this is the perfect moment to jump on board," said popular libertarian podcaster Tom Woods.
In the state of Illinois, companies being able to introduce vaccine passports has been optional. In the summer, the state launched a vaccination verification portal dubbed "Vax Verify."
"As more businesses, events, organizations, and others require proof of vaccination, Illinois residents will be able to confirm using Vax Verify that they have been vaccinated for COVID-19," IDPH Director Dr. Ngozi Ezike said in a statement at the time. "With the current surge in cases, more people are making the decision to get a COVID-19 vaccine and this new tool will aid residents in confirming their vaccination where needed."
To access their vaccination status via the portal, residents have to go through a verification process through Experian, a move that opens up new privacy issues.
Those who had frozen their credit on Experian have to unfreeze and wait 24 hours before completing the verification process.
The IDPH said that residents can re-freeze their Experian accounts after verification by contacting Experian.
On December 29, the IDPH announced that it had integrated SMART™ Health Card into the Vax Verify portal. The SMART™ Health Card allows people to show proof of vaccination by downloading a QR code.
"As a way to reduce the spread of COVID-19 and keep people safer, some businesses, events, organizations, and others are opting to require proof of vaccination before entering," said IDPH Director Dr. Ngozi Ezike. "We've seen multiple surges of COVID-19 and more and more people are making the choice to get vaccinated. The ability to download a QR code will help residents confirm their vaccination status when requested."
The new development came after Chicago Mayor Lori Lightfoot announced a vaccine mandate for indoor dining, gyms, restaurants, and other businesses, which takes effect on January 3, and affects everyone aged 5 years and above.