Under the IT Rules, 2021, the Indian Ministry of Information and Broadcasting ordered Twitter and YouTube to remove content referencing a BBC documentary that criticizes Prime Minister Narendra Modi.
The content takedown orders came shortly after the BBC aired the first episode of the two-episode documentary titled, "India: The Modi Question."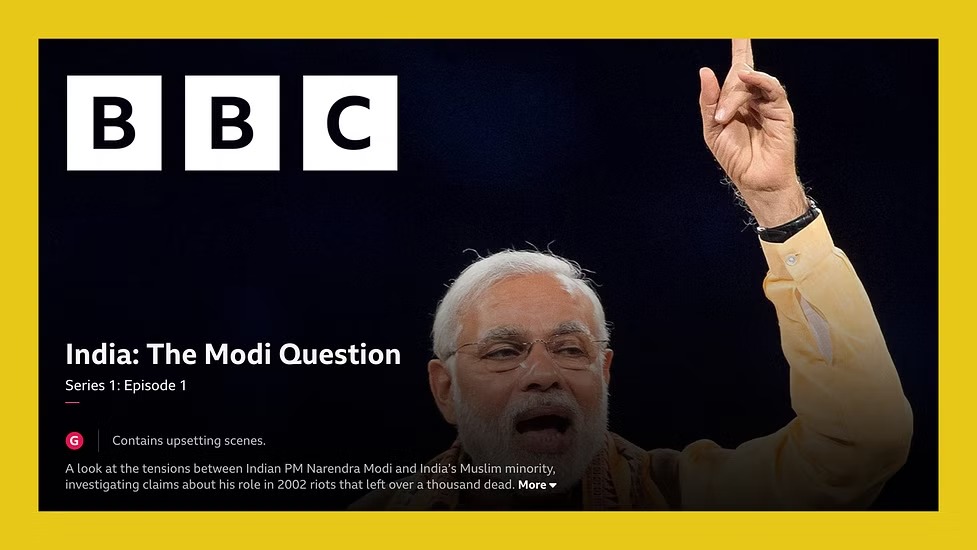 The documentary explores the riots in the state of Gujarat in 2002 when Modi was the state's chief minister. The riots resulted in the death of about 800 Muslims and more than 250 Hindus.
In 2012, a Special Investigation Team alleged that Modi made efforts to stop the riots and a petition questioning his exoneration was thrown out in 2022.
According to BBC's documentary, Modi's leadership has been "dogged by persistent allegations about the attitude of his government towards India's Muslim population."
An adviser to the Ministry of Information and Broadcasting, Kanchan Gupta, confirmed that YouTube and Twitter complied with the content takedown orders, and described the documentary by the BBC as "hateful propaganda."
In a tweet, Gupta said that several ministries reviewed the "malicious documentary" and concluded it vilified "the authority and credibility of Supreme Court of India, sowing divisions among various Indian communities, and making unsubstantiated allegations."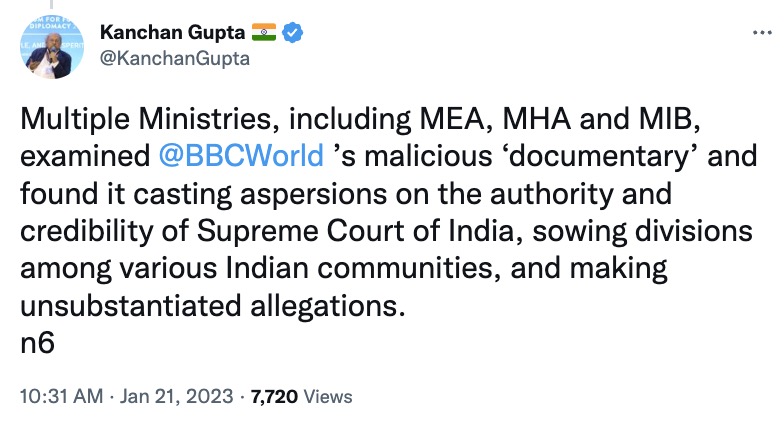 A spokesperson for the Foreign Ministry, Arindam Bagchi, described the documentary as a "propaganda piece designed to push a particular discredited narrative."
"The bias, the lack of objectivity, and frankly a continuing colonial mindset, is blatantly visible. If anything, this film or documentary is a reflection on the agency and individuals that are peddling this narrative again. It makes us wonder about the purpose of this exercise and the agenda behind it and frankly we do not wish to dignify such efforts."
In a statement, the BBC said the documentary explores the tensions between Hindus and Muslims in India and how Modi exploits those tensions.
"The documentary was rigorously researched according to highest editorial standards. A wide range of voices, witnesses, and experts were approached, and we have featured a range of opinions – this includes responses from people in the BJP [India's ruling party]. We offered the Indian Government a right to reply to the matters raised in the series – it declined to respond," a spokesperson for the broadcaster said.