India's income tax administration has warned citizens that they should link their Permanent Account Numbers (PANs) to their Aadhaar biometric identification numbers before April 1, 2023, or risk their PAN becoming non-operational.
In India, PAN is required to perform multiple financial activities like creating bank accounts, depositing money, trading stocks, and buying or selling real estate. Indians can link their PAN to Aadhaar on the tax department's website after paying Rs. 1,000 ($12).
"As per Income-tax Act, 1961, it is mandatory for all PAN holders, who do not fall under the exempt category, to link their PAN with Aadhaar before 31 March 2023. From 1 April .2023, the unlinked PAN shall become inoperative. The last date is approaching soon. Don't delay, link it today!" the income tax department wrote on Twitter.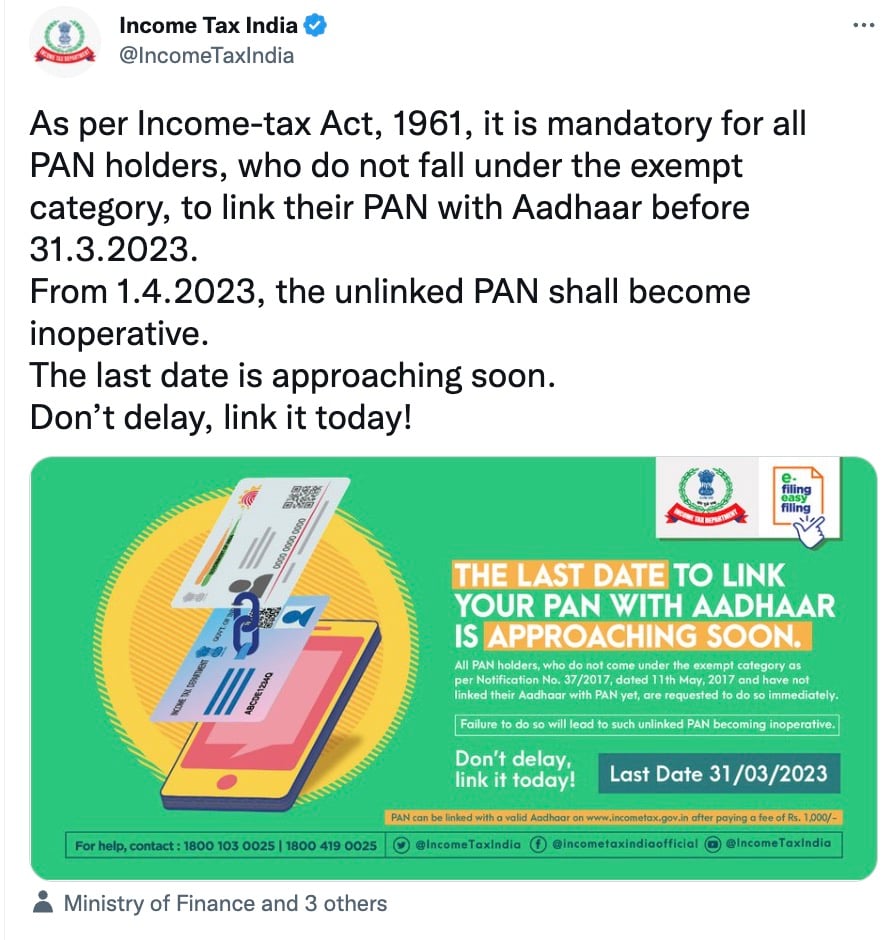 Those excluded from this requirement are residents of the states of Meghalaya, Assam, Kashmir, and Jammu who do not have Aadhaar. Additionally, residents 80 years or older and foreign nationals are exempt from the requirement.
According to the government, the aim of linking PAN to Aadhaar is to improve tax compliance.
PAN is a form of picture ID recognized by the government and private entities. Linking it to Aadhaar is wanted by the tax department because Aadhaar is a biometric-based ID system that is not accessible via any other form of ID.