Meta-owned Instagram plans to introduce new features that will censor "offensive" direct message (DM) requests and Story replies and warn users before replying to comments that "could be offensive."
The feature that censors DM requests and Story replies that are deemed to be offensive is called "Hidden Words." It was introduced last year but was only enabled when creators turned it on and only applied to DM requests. Instagram now plans to test automatically turning on Hidden Words for all creator accounts and expanding it to Story replies.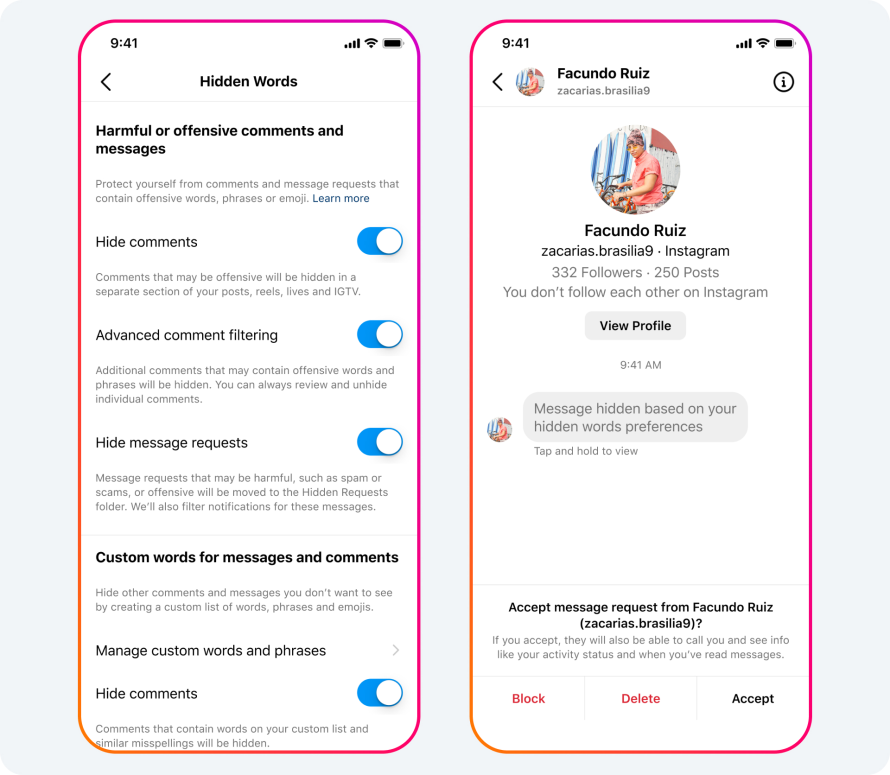 Hidden Words uses a "predefined list of offensive terms" and filters DM requests and Story replies that contain these terms into a separate hidden requests folder. Instagram says it worked with "leading anti-discrimination and anti-bullying organizations" to develop the list of terms.
Users of Hidden Words can also create their own list of custom words, phrases, or emojis that they want filtered from DM requests and Story replies. However, the predefined list of terms that was developed by Instagram and the anti-discrimination and anti-bullying organizations isn't revealed to users.
Instagram said that it would also be expanding its Hidden Words filtering to "spot and hide more intentional misspellings of offensive terms, for instance, if someone uses a '1' instead of an 'i.'"
Additionally, Instagram announced plans to expand its "nudges" that warn users when they're replying to a comment that "could be offensive." These expanded nudges will be rolled out in the coming weeks and tell users to "set the tone by keeping your comment respectful" whenever they attempt to reply to a comment that Instagram's systems have flagged as potentially offensive and whenever they send a message request to a creator.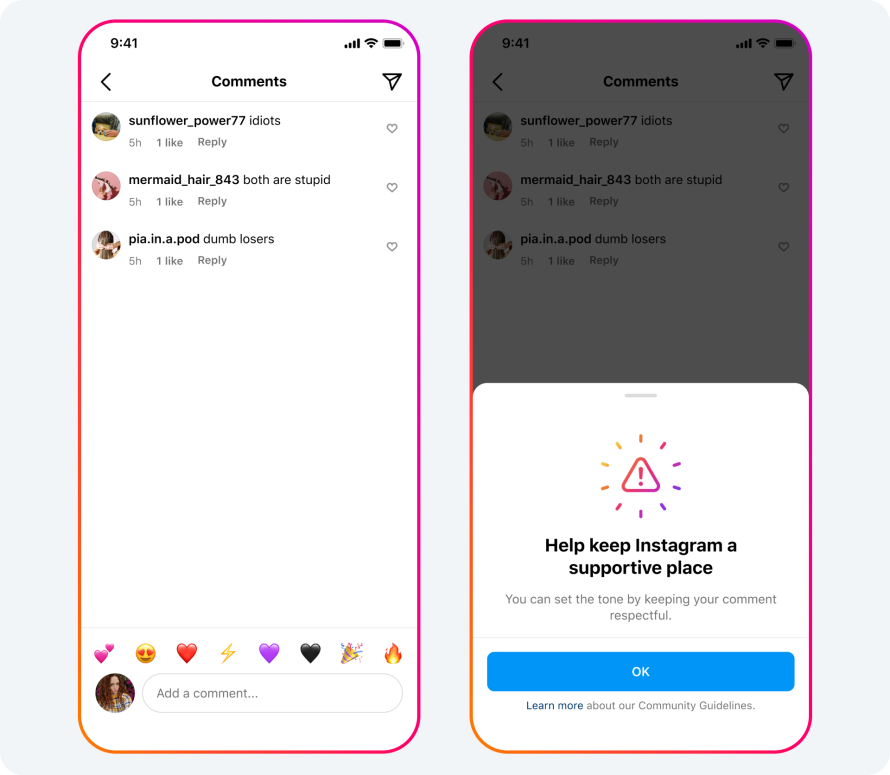 Related: ? Big Tech's creeping censorship of private conversations
These new features are the latest of many examples of Instagram censoring users and content this year. The platform has put women protesters burning hijabs behind a "sensitive content" warning, incorrectly "fact-checked" a Trump 9/11 photo, censored criticism of the Iranian regime, and more. Additionally, it has permanently banned the accounts of kickboxer and self-help coach Andrew Tate and a lookalike of the actor Tom Cruise.