Twitter's block list feature has allowed users to create their own echo chambers for several years and now Head of Instagram Adam Mosseri has stated that he finds the idea of bringing a similar feature to Instagram "interesting."
Mosseri made the statement in response to New York Times columnist Taylor Lorenz who suggested that "the ability to auto block everyone who follows a certain acct" would be "incredibly helpful when it comes to curbing abuse."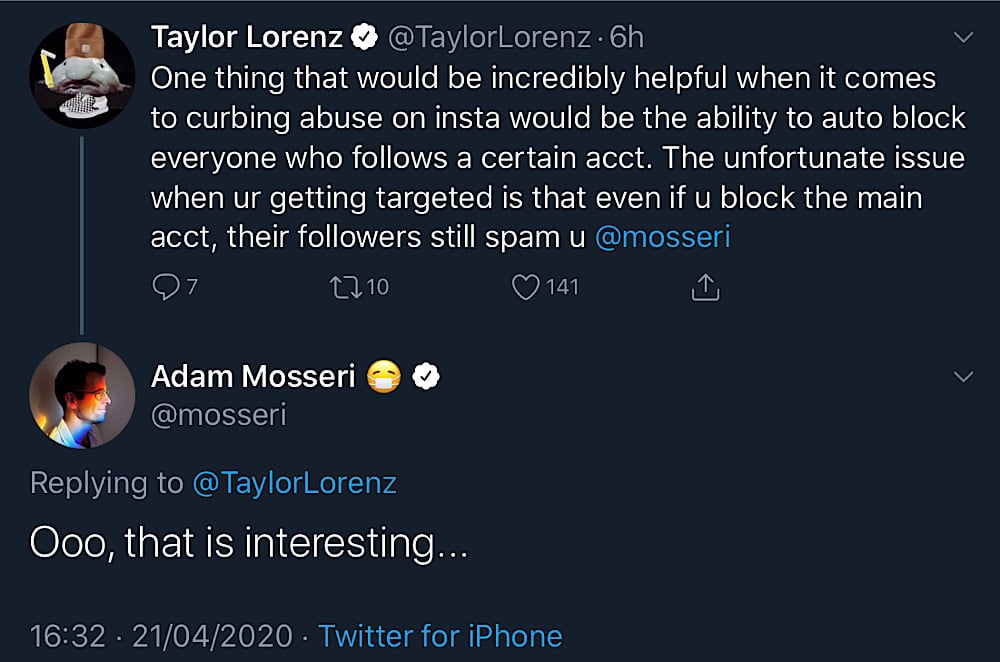 If such a feature were introduced, it would likely amplify the phenomenon of internet users creating online echo chambers where they shut themselves off from alternative viewpoints and challenges to their opinions.
And those who attempt to lock themselves inside digital echo chambers often take it to extreme degrees by blocking users in their community or even blocking users who follow news outlets that dare to publish a single critical story about them.
Such scenarios have played out several times on Twitter when public figures use block chains to mass block accounts based on their association with others.
For example, when DC Comics announced Mariko Tamaki as its new Wonder Woman writer, lots of fans and customers who had never interacted with Tamaki realized that they had been blocked via a block chain.
And Marvel writer Dan Slott recently blocking anyone that followed comic book news outlet Bounding Into Comics after the outlet published an article that was critical of him.
Beyond the impact auto-blocking has on fans and customers, it also shuts out people who follow accounts they disagree with to stay informed on what they're saying.