Instagram has rolled out a new fact checker in the app that keeps correcting user posts, including memes. The Facebook-owned photo-sharing app has even fact checked a joke about Hillary Clinton which said that she was responsible for the death of Jeffrey Epstein, the notorious financier and sex offender.
The aforementioned meme was posted by a meme-maker and street artist named Lushsux and featured images of the Hillary Clinton and ex-presidents George W. Bush, Barack Obama, and the current president Donald Trump.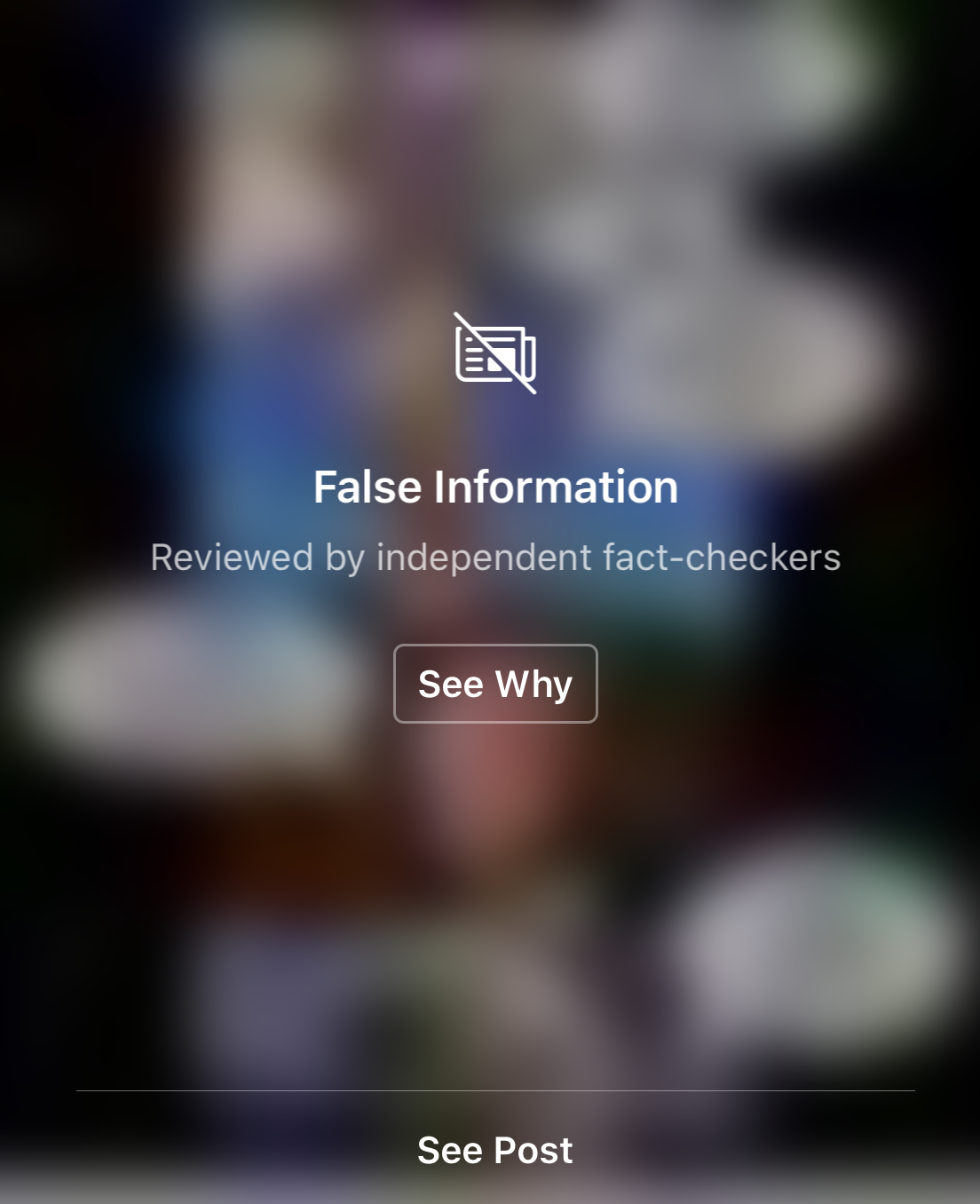 Here's what the meme says:
"I killed Saddam Hussein!" says Bush.
"I killed Osama Bin Laden!" Says Obama.
"I killed Abu Bakr al-Baghdadi!" says Trump.
"I killed Jeffrey Epstein!" says Clinton.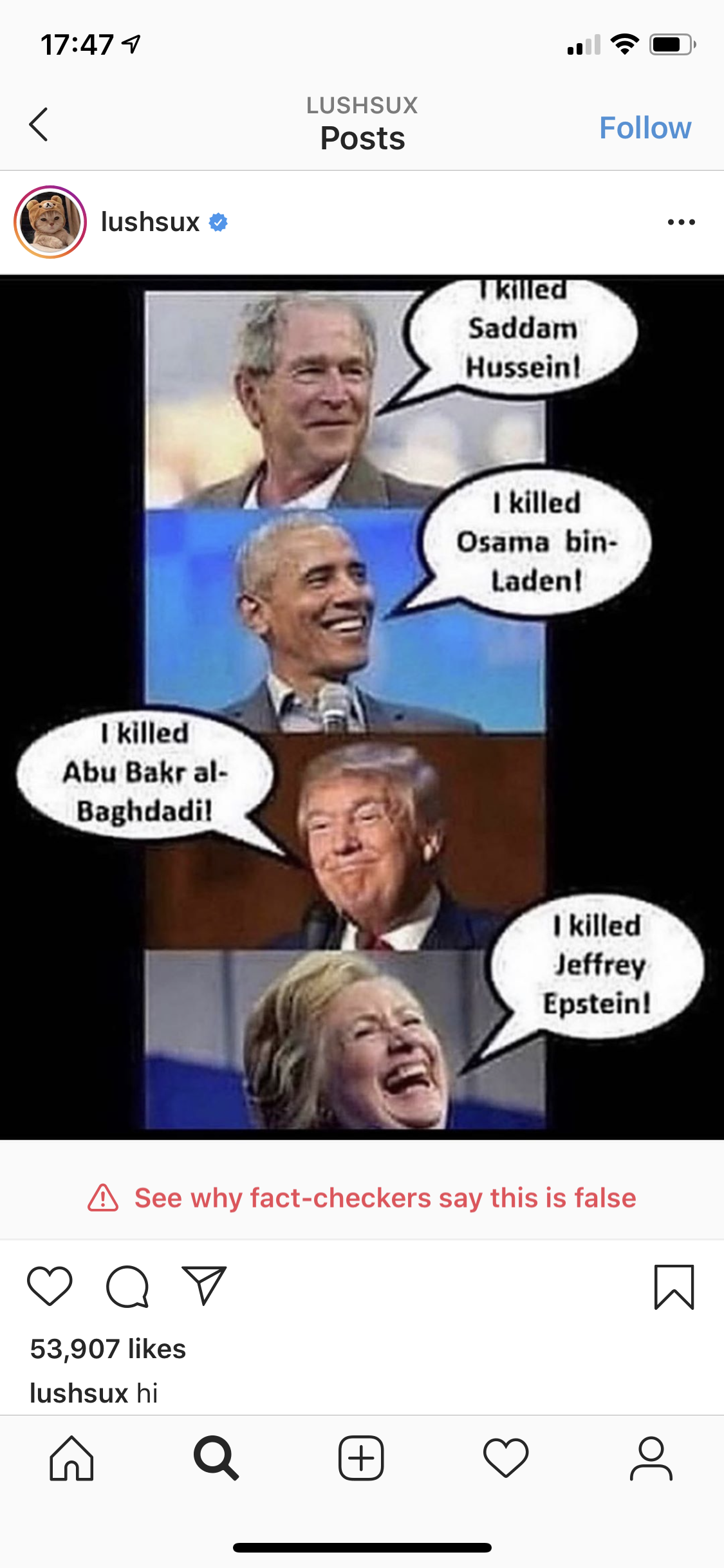 While the image itself was evidently a humorous meme, Instagram found the need to fact check the image and then place a statutory warning titled: "Independent Fact Checkers Say This Is False", with a subtitle that said that the "primary claims in this information are factually inaccurate."
Highlighting that the information was false, Instagram further elaborated its claims by displaying a message that read, "False: There's no evidence Hillary Clinton killed Jeffrey Epstein. It runs counter to medical examiner and federal prosecutor conclusions."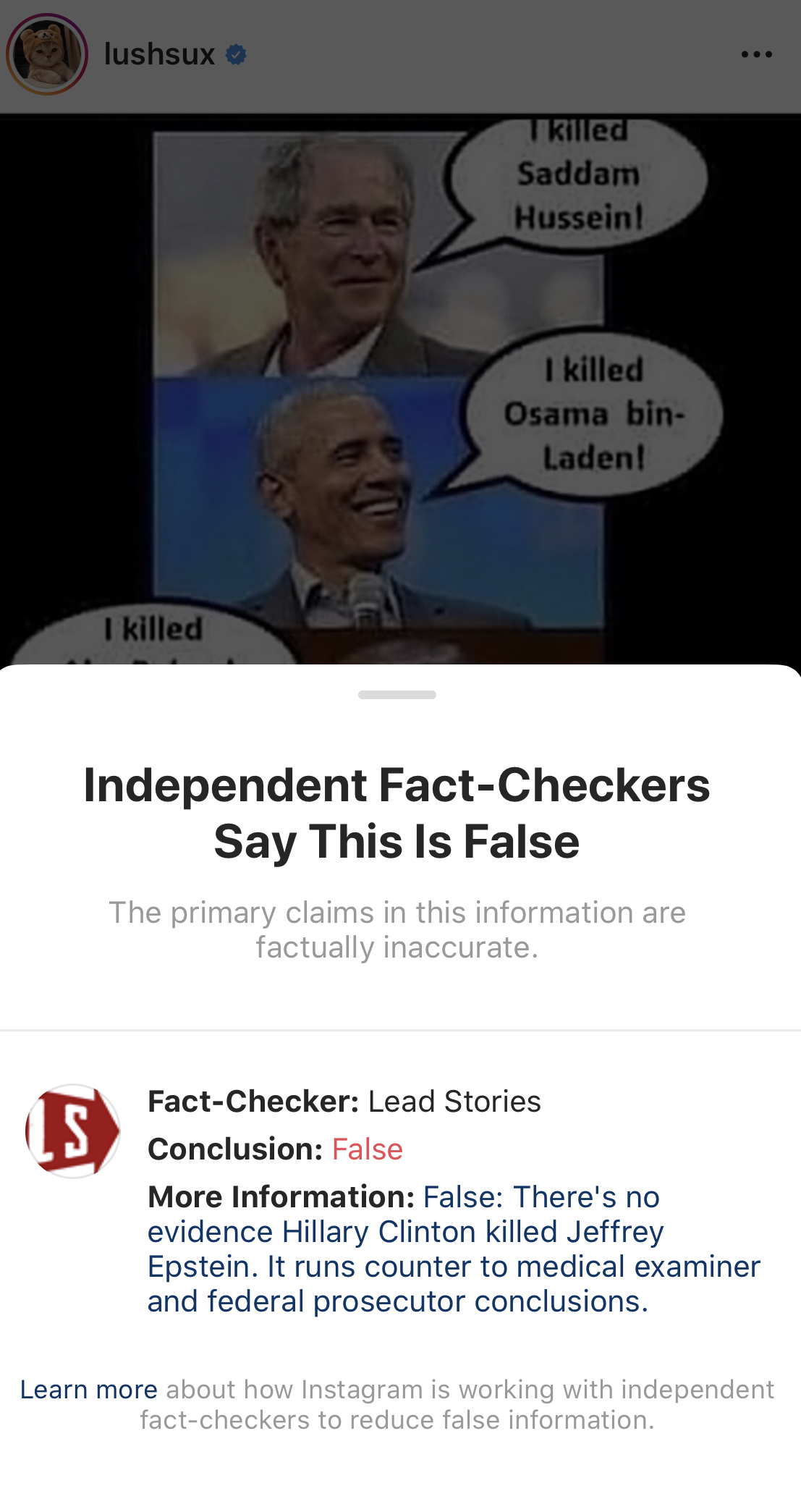 Moreover, in the recent past, a meme about Greta Thunberg was also fact checked and censored by Instagram.
On December 16, Instagram revealed that it was introducing fact checking on its platform globally as an effort to curb the spread of misinformation. What's more, Instagram has been working with several third-party fact checkers based in the US since early 2019.
The Facebook-owned photo-sharing network is levying several restrictions around content marked as "factually inaccurate".
"When content has been rated as false or partly false by a third-party fact checker, we reduce its distribution by removing it from Explore and hashtag pages. Also, it will be labeled so people can better decide for themselves what to read, trust, and share," wrote the company in an official blog post.