An audit conducted by the FBI's Office of Internal Auditing (OIA) found that the bureau had "insufficient justification" for two Foreign Intelligence Surveillance Act (FISA) searches related to the January 6 riot at the US Capitol.
We obtained a copy of the audit for you here.
FISA's Section 702 allows intelligence agencies to collect communication data of targeted foreigners. However, the agencies also collect the private communications of Americans communicating with foreigners.
Collecting communication data of American citizens requires a warrant, which makes searches for the communications of Americans collected under FISA unlawful.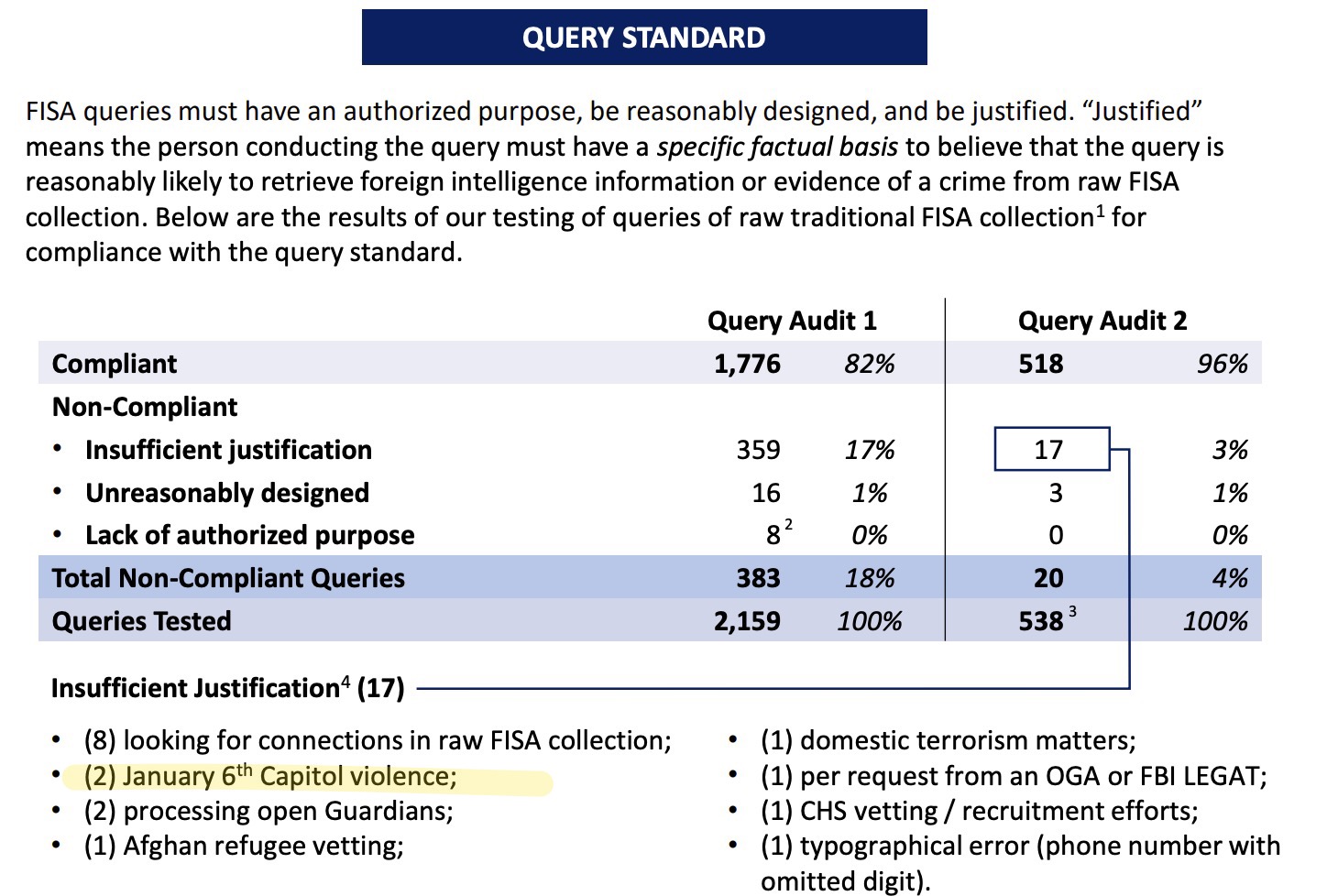 The OIA's audit found that 17 searches of the FISA database, including two searches related to the Jan 6th riot at the US Capitol, had inadequate justification.
The audit did not say if the two searches related to January 6 were of foreigners or Americans.
The audit noted that FISA searches must have an authorized purpose and be reasonably designed and justified.
"'Justified' means the person conducting the query must have a specific factual basis to believe that the query is reasonably likely to retrieve foreign intelligence information or evidence of a crime from raw FISA collection," the audit stated.