Earlier this week, the Ministerial Committee on Legislation, of Israel, voted to advance the Facebook Bill, being promoted by Justice Minister Gideon Sa'ar. The purpose of the bill is to create a new way to censor online speech.
The bill will give courts the power to demand content removal from online platforms if the content could cause "harm" to the public, a person, or national security.
According to the Jerusalem Post, the bill was inspired by similar legislation passed in Australia, Germany, and other Western democracies that have taken a turn towards more censorship in recent years.
For weeks, former Prime Minister, now leader of opposition, Benjamin Netanyahu has cautioned against the bill, saying it was anti-democratic.
"Israeli democracy is in danger," he tweeted following the bill's passage. "Sa'ar passed in the Legislation Ministerial Committee an Iranian bill that would censor social media networks in Israel."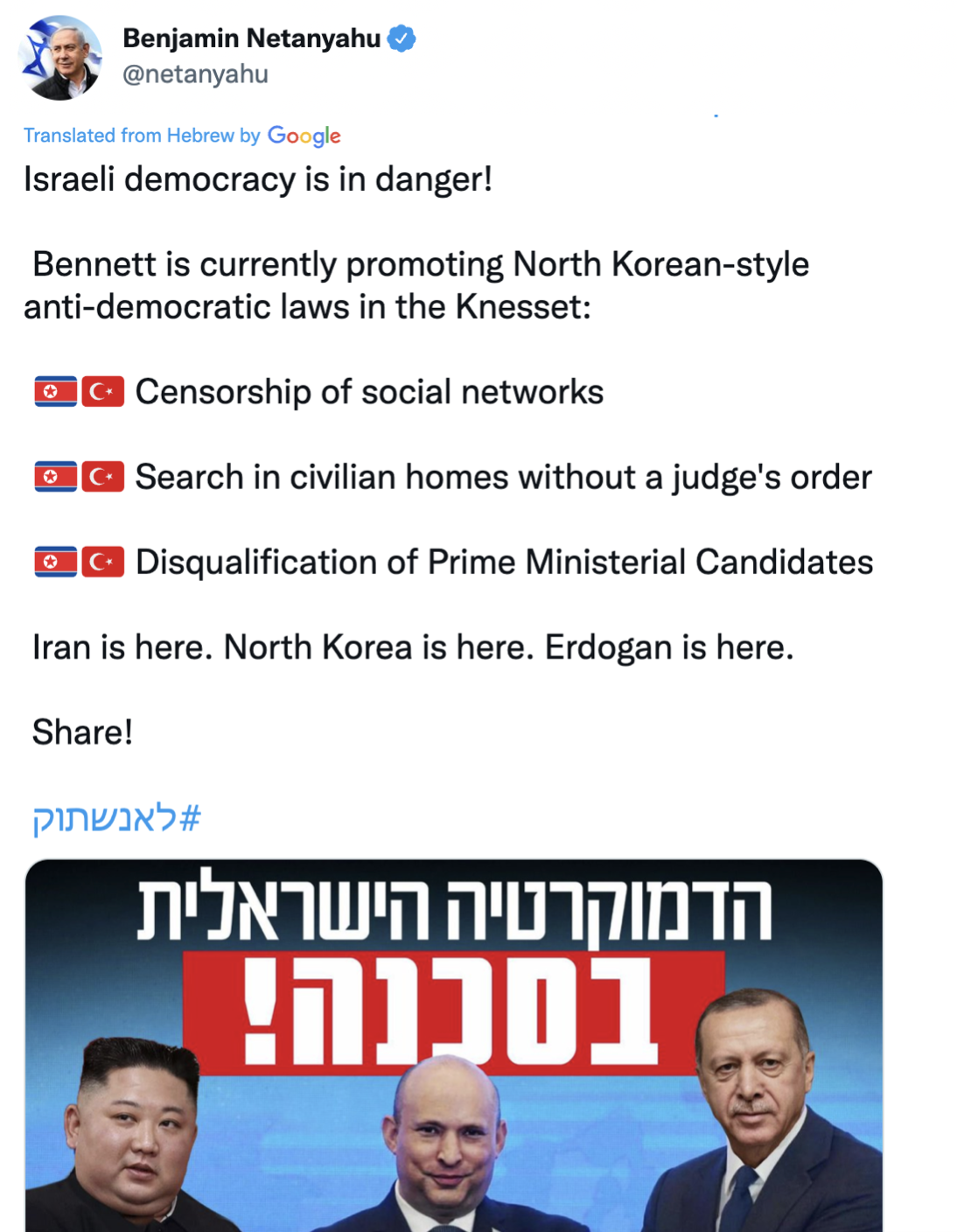 Sa'ar responded by telling Netanyahu to "calm down and drink cold water." The justice minister then noted that Netanyahu's government considered passing similar legislation.
"Everyone knows you defend criminality and incitement on social media, not democracy," Sa'ar added.