Twitter blocked an entire medical journal's website for publishing one study proving the efficacy of Ivermectin as a treatment for COVID-19. The antiparasitic drug has shown promise as a preventative measure for the coronavirus.
Karl Denninger, known on Twitter as Tickerguy, posted a link to a study published in the European Journal of Medical and Health Sciences that concluded that Ivermectin could be effective as pre-exposure prophylaxis (PreP) against COVID-19. Only 6.9% of the study participants tested positive for the virus after taking Ivermectin. On the other hand, 73.3% of those who did not take the drug tested positive.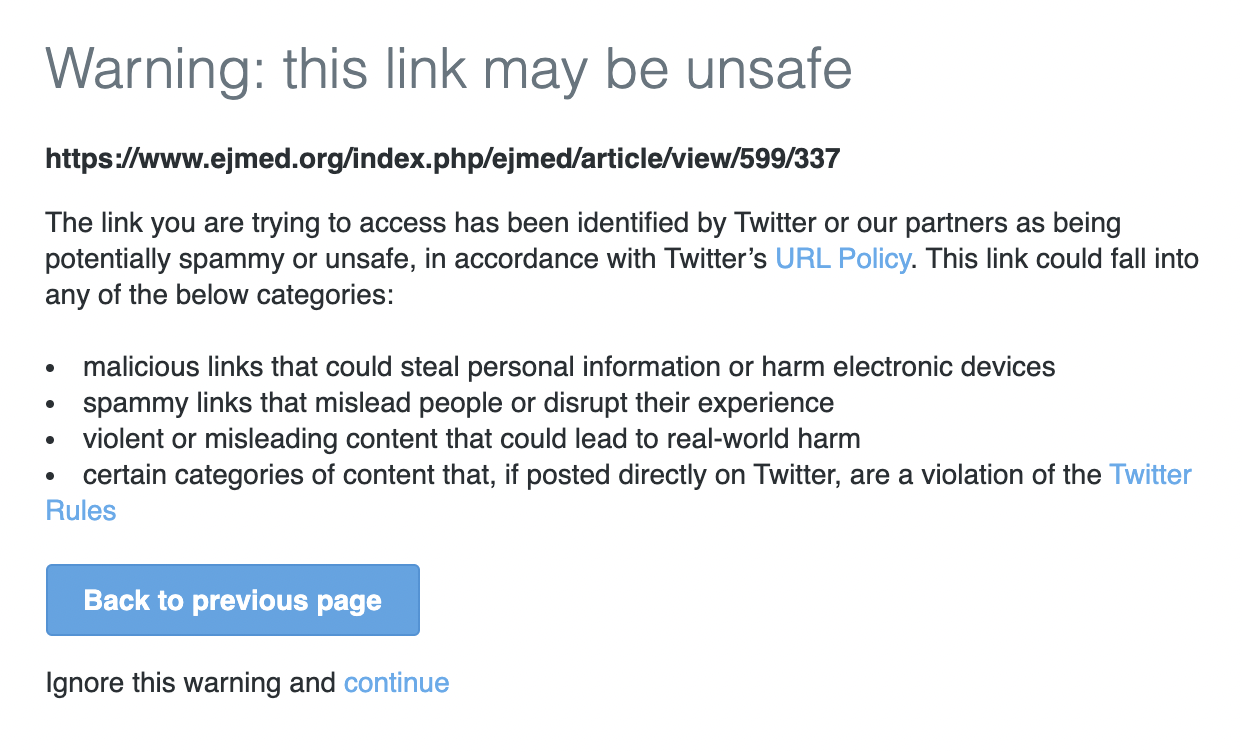 "Oh, so pre-exposure (vaccine-style) prophylaxis with Ivermectin doesn't work, you say? The drug is just an "animal wormer"? Perhaps you should read this and then shove it up your doctor's ASS; these GHOULS have killed 150,000 Americans on purpose," Denninger wrote in the tweet where he shared the link.
Shortly after he posted the tweet, Denninger realized that Twitter had blocked the link, warning users "this site may be unsafe." On clicking the link, users were presented with an alert stating the link was "identified by Twitter or [its] partners as being potentially spammy or unsafe," and could even "steal personal information or harm electronic devices."
In recent times, Twitter has a tendency to block traffic to sites with information it does not agree with, using bogus warning pages. In fact, Twitter not only blocked that one study but also the entire ejmed.org website.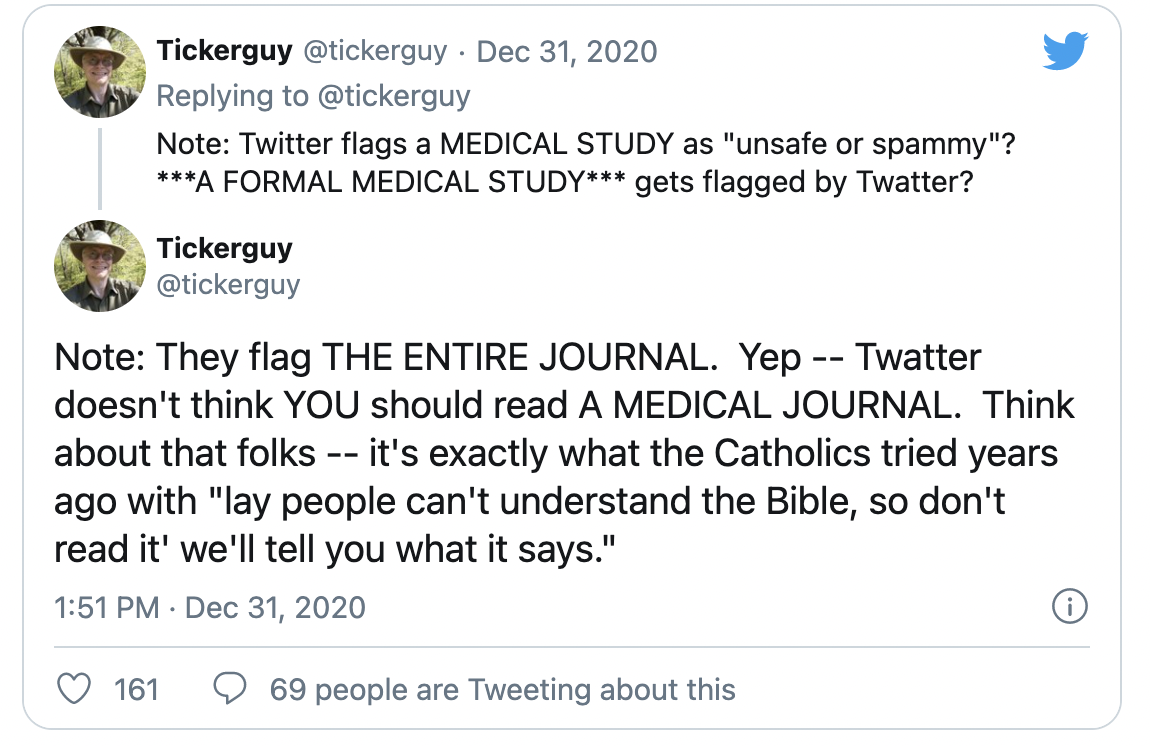 It is not like the authors of the study said people should just believe them. In their conclusions, they wrote that the drug "should be subjected to large-scale trials all over the world to ascertain its effectiveness as pre-exposure prophylaxis for COVID-19."
Ivermectin is a dewormer. However, over the years, it has evolved to become an effective antiviral. Multiple trials and studies have suggested its use in COVID-19 management, including in patients in the disease's late stages.
Twitter is yet to explain why it blocked the link and the entire website. However, in early December, the social media company said it would be removing all misinformation related to COVID-19 vaccines.