An engineering professor from the University of Cincinnati, John Ucker, was placed on leave by the university after he called COVID-19 a Chinese virus in an email he sent to a student. The incident took place back in September and, even after months have passed since the incident, the university is still not clarifying if the professor will be allowed to return to teaching in the upcoming semester.
Based on what a Cincinnati paper, The Enquirer says, as reported in November, the professor was likely to remain on leave for the entirety of the current semester. That being said, there has not been any public announcement on whether the professor will be teaching in the upcoming semester. Ucker's name, as of now, isn't displayed on the course catalogue for the upcoming semester.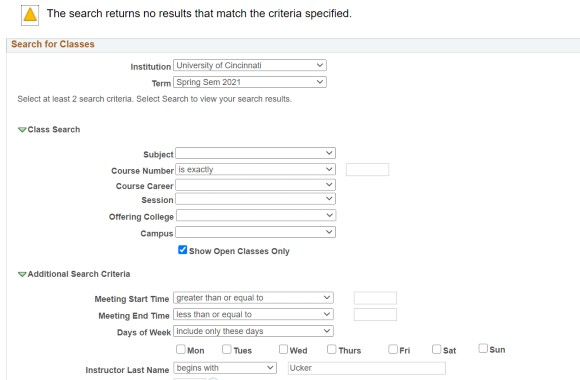 Ucker is not the only individual to come under fire for referring to the coronavirus as a Chinese virus. Even the US President Donald Trump was intensely criticized after he referred to COVID-19 as a Chinese virus when talking to the press. Calling the coronavirus a Chinese virus is now deemed politicized, while also driving intense backlash towards the individuals doing so.
It all started when the professor's email response was shared across social media by a disgruntled student.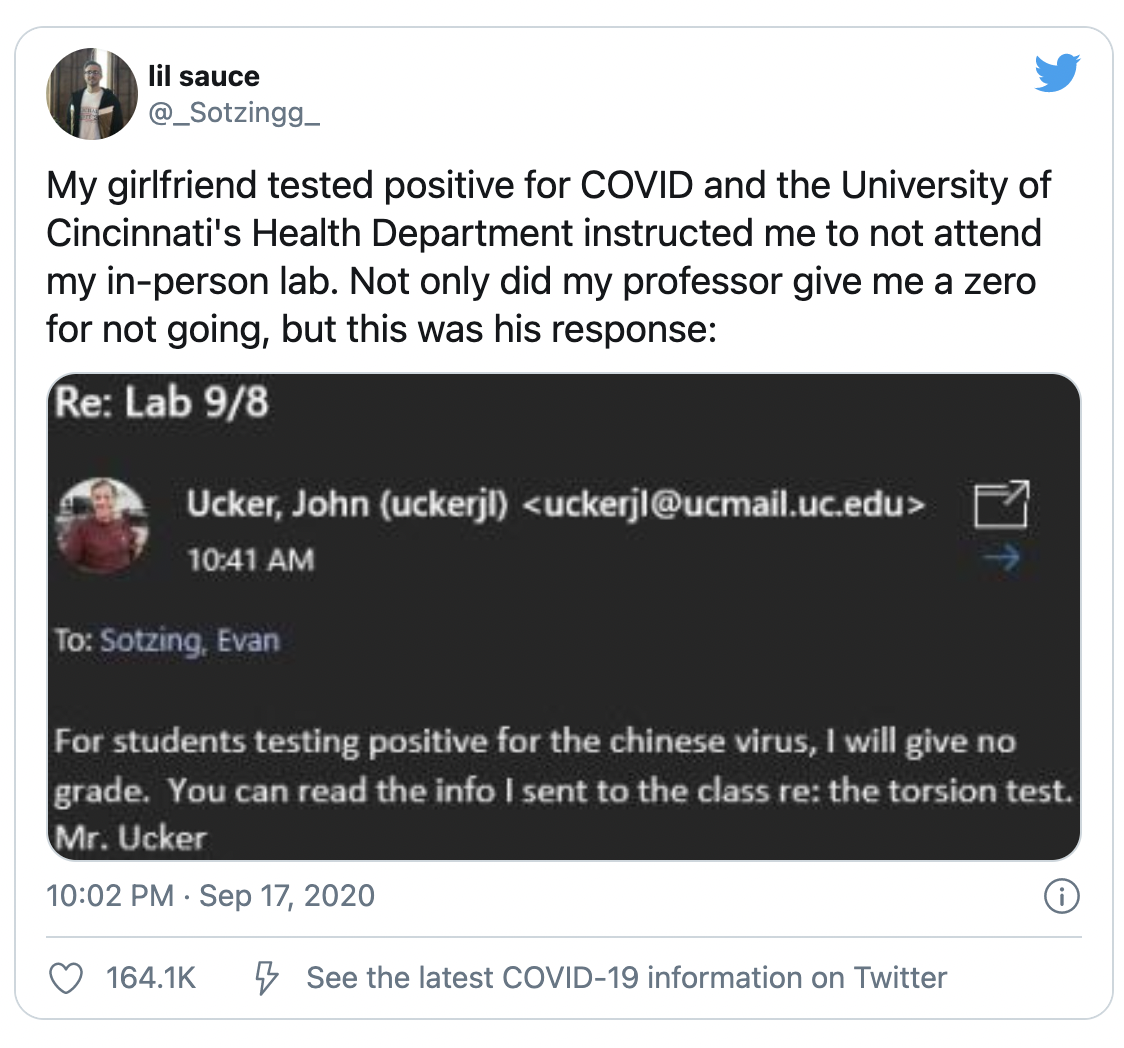 When a student reached out to Ucker stating that he was advised by the university's health department to avoid in-person lab sessions as his girlfriend got infected with COVID-19, Ucker responded back by writing: "For students testing positive for the chinese virus, I will give no grade. You can read the info I sent to the class re: the torsion test."
Naturally, the email response attracted intense backlash online, with the President of Cincinnati University, Neville Pinto, writing on Twitter: "There is no place for bigotry in our community or any other. We are better than this. Every Bearcat deserves to feel welcomed, respected and supported. Greatness starts with inclusion. And inclusion starts with each of us."
In an email written by Pinto to the CNN, he said that such "xenophobic comments and stigmatizations around location or ethnicity are more than troubling."