On Monday, a federal judge from the Western District of Louisiana, Terry Doughty, upheld his ruling, preventing the Biden administration from engaging in specific types of communication with key social media entities.
The initial request to lift the ban on these interactions came from the administration on July 6th, but has now been met with refusal by Doughty. The judge had previously instituted this ban in response to a lawsuit by the Republican state attorneys general of Missouri and Louisiana, who are challenging the manner in which government agencies cooperate with social media behemoths to curb the propagation of inaccurate or misleading information regarding the Covid-19 pandemic and election security.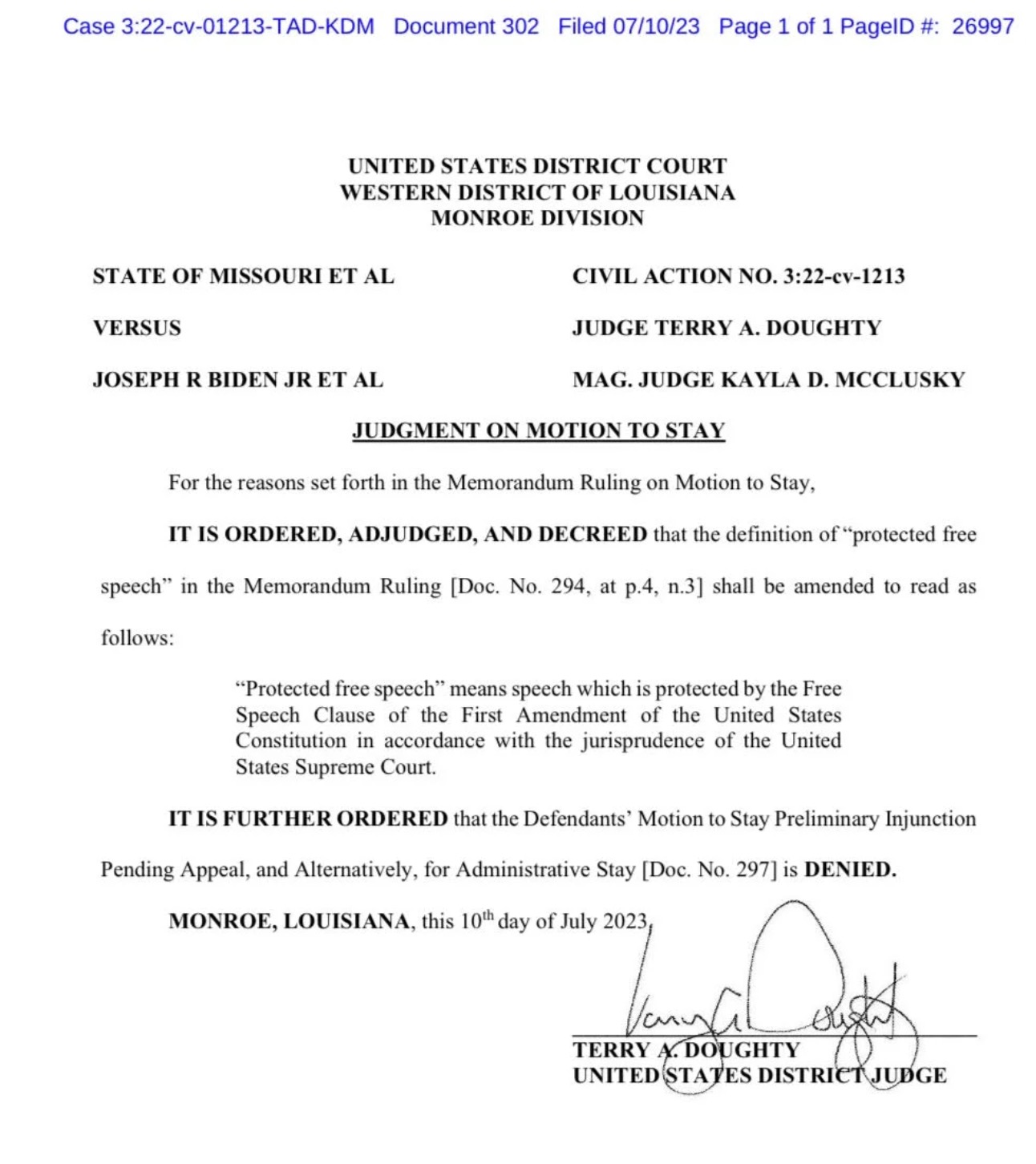 Judge Doughty reasoned that the chances of success for the plaintiffs in the lawsuit were high, and therefore upheld his order. The judge also rejected the notion that the administration would suffer any "irreparable injury" due to the communication restrictions between government agencies and social media platforms such as Facebook and Twitter.
"The First Amendment free speech rights of Plaintiffs by far outweighs the Defendants' interests," Doughty said in his judgment.
Doughty also dismissed the administration's assertion that his preliminary injunction issued on July 4 was too extensive. He held that the injunction was specifically designed to block only those types of collaboration with social media companies that could infringe upon users' "protected free speech." He further opined, "Defendant officials can be and should be trained to recognize what speech is protected and what speech is not prior to working with social-media companies to suppress or delete postings."
While the ruling restricts certain types of interaction, it does not ban all communication between the government and social media corporations. Doughty's injunction allows for the continuation of meetings between the government and social media companies, specifically on subjects like cyberattacks.