Former British member of the EU parliament (MEP) Nigel Farage, who is no stranger to politically motivated "de-banking," (watch our video report on it here) is keeping an eye on what the banks are doing next.
Nothing new, as it happens – the one that de-banked him, NatWest (via Coutts) – has changed its terms and conditions, but the big picture is that of the overall and long-standing push toward a cashless society.
Farage spotted that NatWest has now introduced a limit on how much cash can be both withdrawn and deposited. And if the banking group so chooses, they reserve the "absolute right" to refuse cash and/or cheques, according to the new rules, effective September 11.
In a video posted on X, Farage revealed the sheer scale of personal and business accounts terminated by banks – apparently without proper explanation or deadline.
The number he quoted is one million in the UK, in the last four years. The government there now wants better rules and more transparency (for personal accounts only), which Farage welcomes, but notes that banks are not doing this voluntarily.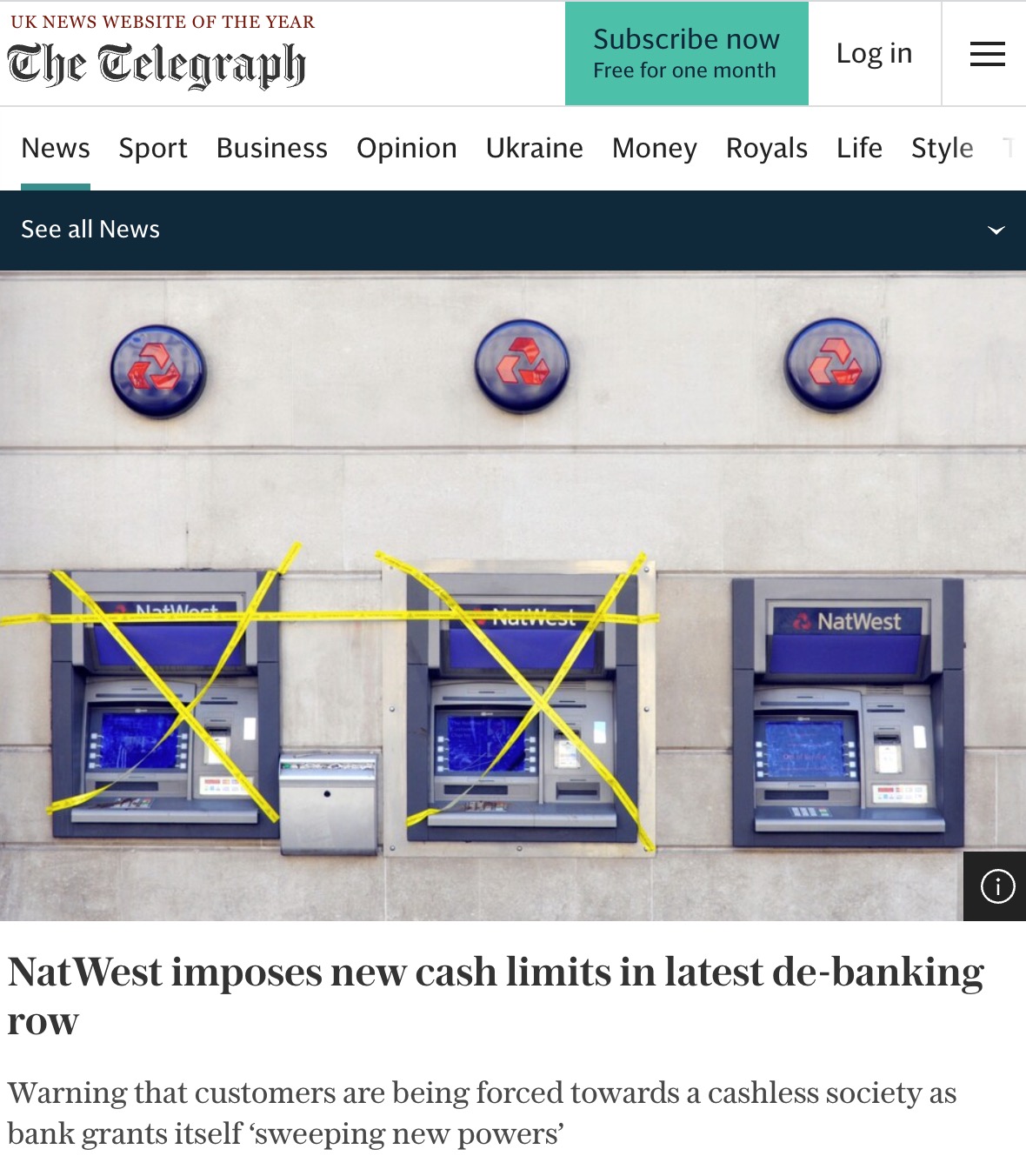 And while waiting for the sector to implement such new rules – and given the fact this is not their idea, that could take a while – the cashless push is happening much more efficiently.
Critics of the trend often cite it as yet another privacy-undermining policy aimed at giving those in power complete control over a citizen's assets and financial dealings, but Farage also points out the harm to small businesses.
Namely, according to him, many of those huge numbers of shuttered accounts belonging to small businesses heard from their bank that their using cash was, essentially, the reason.
The UK is by no means alone in this, since the move to limit usage of cash is a global phenomenon – logically, opponents would say, since they also see it as a part of the "globalist agenda."
Farage says the imposing of cash limits – i.e., banks deciding how you can dispose of your own money – is an overall trend of tighter government control, and predicts that "personal carbon limits" will start to be introduced soon.
"Cash is legal tender," though – Farage keeps reiterating, and wants the government to protect that.