After enduring extensive censorship and being ousted from mainstream social media platforms like Twitter and Facebook and most major payment processors, political activist and commentator Laura Loomer is making a significant comeback with an exclusive show on Rumble, the video platform renowned for championing free speech.
The new show, aptly titled "Loomer Unleashed," likely promises to deliver her unfiltered viewpoints, investigations, and commentary, bypassing the stringent content policies of larger tech companies.
"Loomer Unleashed" is set to capitalize on the growing audience on Rumble, a platform that has gained substantial traction among personalities, politicians, and commentators who have been silenced or shadow-banned by Big Tech platforms. Rumble has seen a surge in popularity as high-profile figures, often with anti-establishment views, seek new outlets for their content amid increasing allegations of censorship and bias from mainstream social media entities.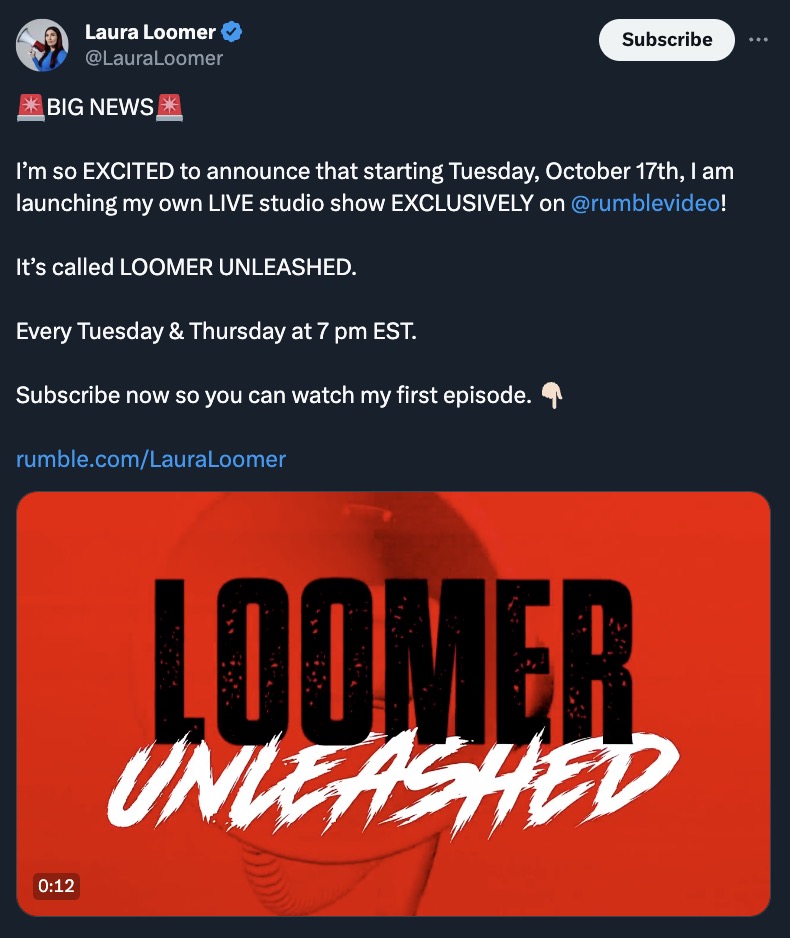 "I am so thankful to be doing what I'm most passionate about," Loomer posted on X. "For years I was unable to have a show because I was so heavily banned/deplatformed everywhere."
Loomer Unleashed will be broadcast every Tuesday and Thursday at 7pm Eastern, starting October 17th.