As a result of his claims that public health authorities have been overstating the protective properties of masks, Twitter temporarily suspended respected COVID-19 policies critic, Martin Kulldorff in June.
The Harvard Medical school professor had seemed to continue on LinkedIn but it appears lightning has struck twice in his case. Following his one-month suspension from Twitter, Martin Kulldorff turned to LinkedIn to share news and comments on COVID-19 policy.
In a June op-ed, Kulldorff presented a cost-benefit argument against obligatory COVID-19 vaccines for children. He directed his Twitter followers to view the op-ed on LinkedIn because "Twitter does not allow vaccine scientists to freely discuss vaccines."
The professor stated to Just the News that he's concerned about censorship: "…so I self-censor on Twitter."
LinkedIn started to investigate his posts, with two of them being removed for breaching the site's "misinformation" policy.
However, this isn't the first time that the Microsoft-owned professional social networking company has taken action against a vaccine scientist who has questioned the orthodoxy of COVID-19, it's happened at least twice.
Kulldorff spoke out against LinkedIn Thursday night, posting an email notice from the platform's Trust and Safety Team. Just the News reported that Kulldorff still hadn't heard from the company about the issues in the posts a day later.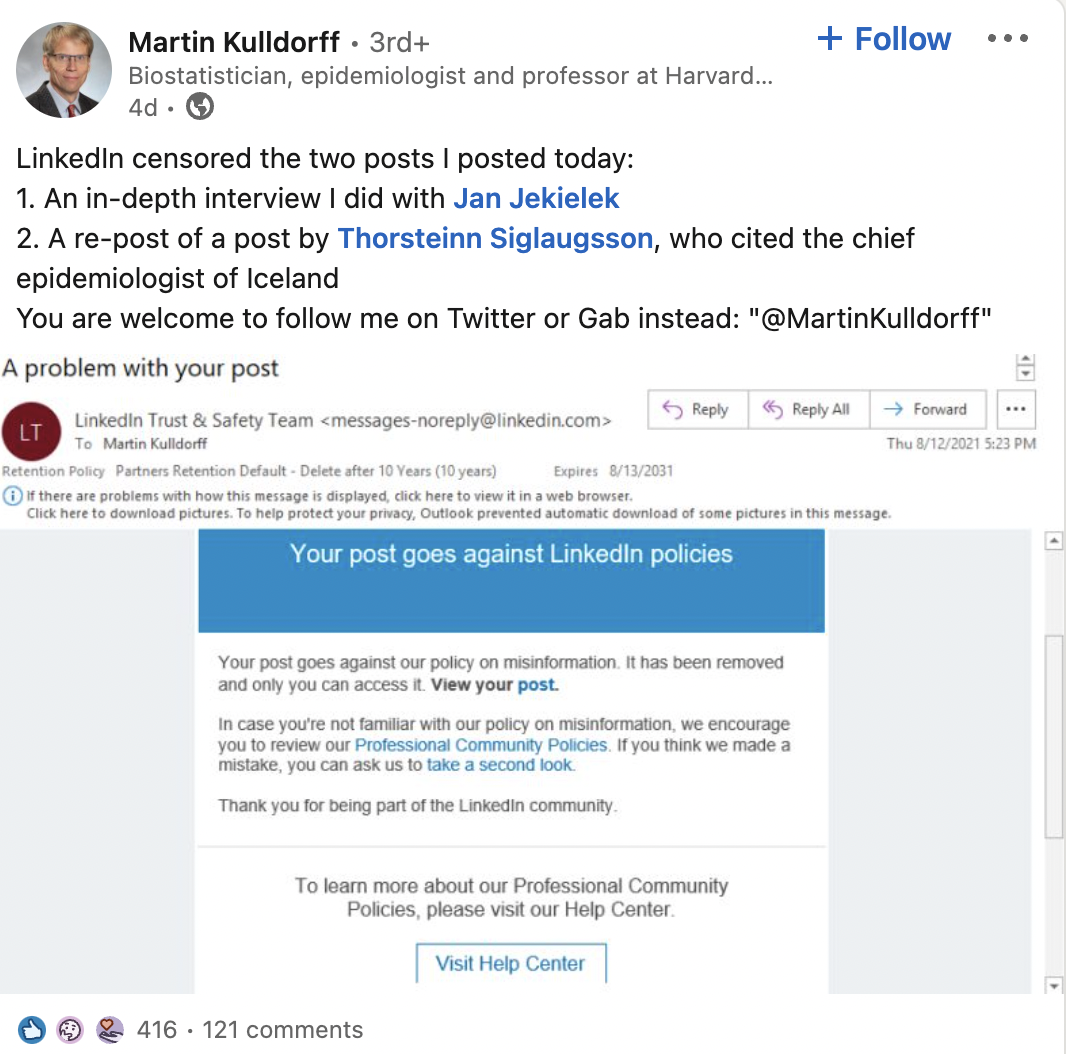 Kulldorff told followers to find him on the censorship-resistant social network Gab.