In a pivotal defense of free speech and online expression, the 5th US Circuit Court of Appeals has rendered a verdict upholding Waylon Bailey's right to jest about COVID-19 and zombies on social media. The Louisiana resident, previously arrested under the cloud of an anti-terrorism law for his humorous Facebook post, now sees the tide of justice turn in his favor.
We obtained a copy of the decision for you here.
Waylon Bailey's playful jab at the pandemic combined with a cinematic reference to the Brad Pitt-led movie "World War Z," whimsically warning that the local sheriff's office was tasked with shooting the "infected."
Instead of discerning the evident satire, the local sheriff's deputies responded with a disproportionate use of force. Without obtaining a warrant, the authorities dispatched a SWAT team to Bailey's residence, arresting him with guns drawn in his own garage.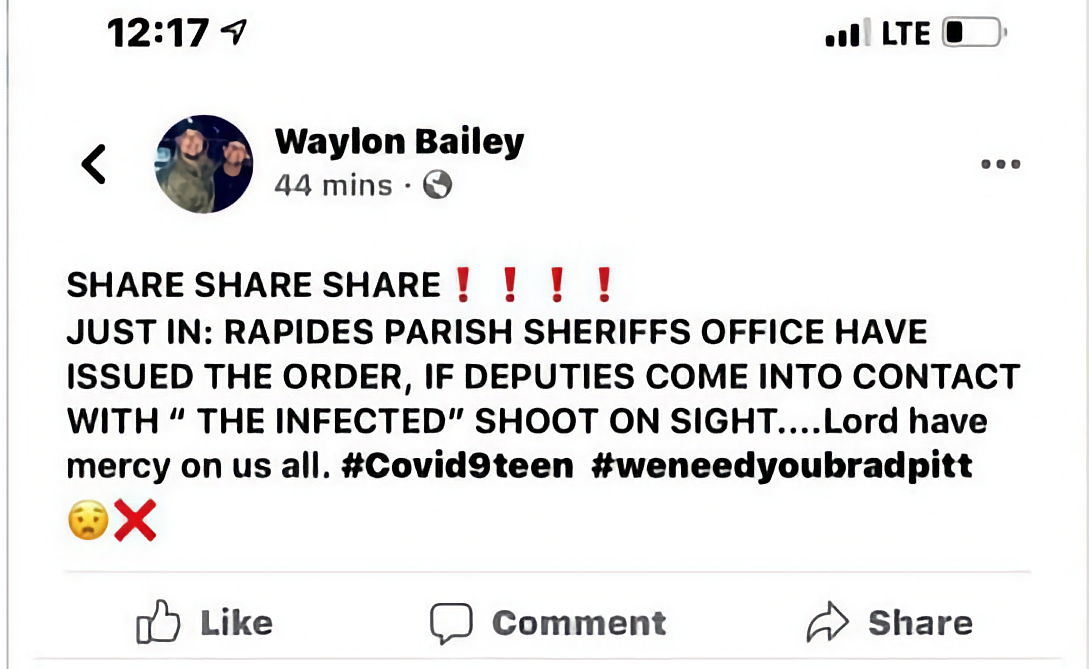 While the ludicrous charge against Bailey was soon dismissed upon a prosecutor's intervention, the subsequent civil-rights lawsuit encountered unexpected setbacks. Astonishingly, the district court not only granted the arresting deputy qualified immunity but also dismissed Bailey's First Amendment right to jest.
This verdict by the 5th Circuit signifies not just a personal vindication for Bailey but also a broader reiteration of the essence of free speech. Judge Dana M. Douglas, representing the unanimous panel, eloquently emphasized that the First Amendment unfailingly shelters humor, encompassing "jokes, parodies, satire," irrespective of their perceived taste.
The Institute for Justice, championing Bailey's cause, has expressed hope that this resolution might act as a beacon for law enforcement officials. Waylon Bailey himself shared his relief, expressing hope that his ordeal would illuminate the boundaries of the First Amendment for officers nationwide.
The gravity of the initial arrest, framed under the purview of "terrorizing" for a mere jest, was a chilling testament to the perilous grounds of unchecked authority.