Email marketing service Mailchimp has deactivated the accounts of independent news outlets SGTreport and Press For Truth – a move which both outlets say has prevented them from accessing the thousands of subscribers that they have paid to build up on the service.
SGTreport tweeted that it had over 14,000 email subscribers while Press For Truth's Dan Dicks said he had thousands of email subscribers and had been building his Mailchimp list for years.
SGTreport added that it had been paying more than $150 per month to maintain its email list via Mailchimp while Dicks said that he had been paying Mailchimp lots of money each month for years.
Dicks also said that he backed up his Mailchimp email list once but it was a long time ago and he has added many thousands of new subscribers since his last backup which he no longer has access to.
"I feel like that's my data," Dicks said. "I was using it as a hedge against the coming censorship and they just pulled the plug on me there."
SGTreport stated that its email list was "locked up" as a result of the termination.
SGTreport and Dicks both shared messages and support tickets that they received from Mailchimp with SGTreport's message stating the account had been deactivated and Dicks' support ticket stating: "Your account is in violation of our Terms of Use, and it has been disabled."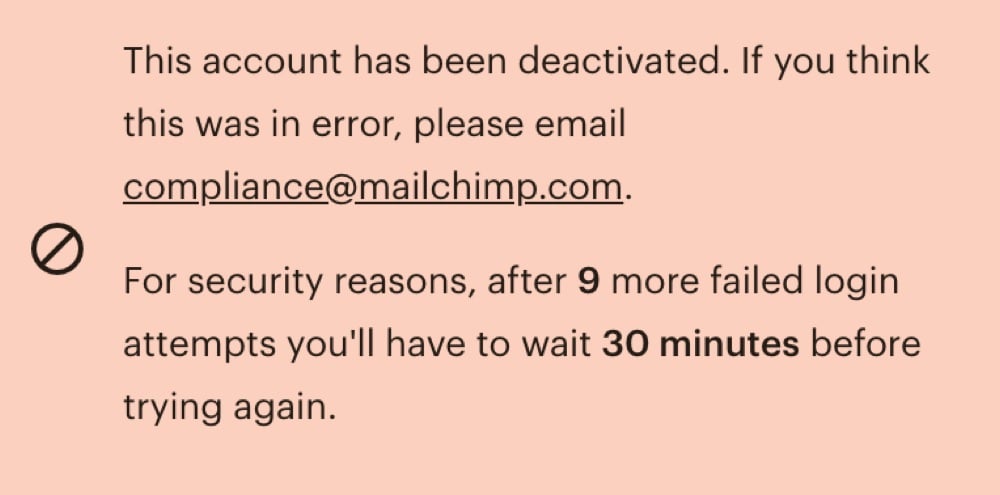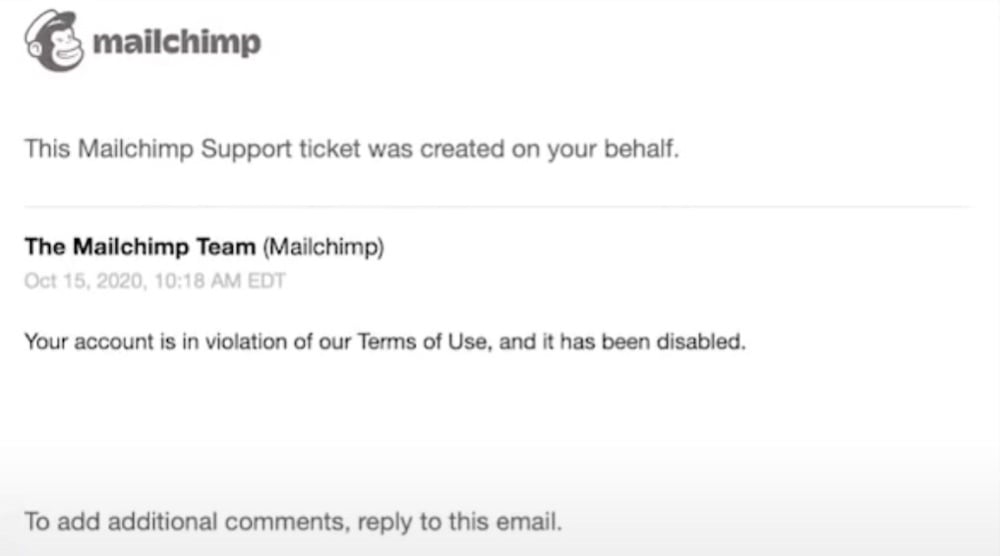 Mailchimp's termination of these accounts follows both outlets being suddenly banned from YouTube this year as part of a growing crackdown on independent media outlets.
SGTreport's YouTube channel with over 630,000 subscribers was purged last week after YouTube introduced new rules that prohibit what it deems to be "harmful conspiracies."
Press For Truth's channel had over 272,000 subscribers and was disabled in July. Dicks said the channel had no warnings or strikes before it was disabled and he had been uploading to the platform for more than 14 years.
SGTreport and Press For Truth's loss of their Mailchimp accounts follows several other creators and independent media outlets also losing their accounts over the last few years.
Freedomain host Stefan Molyneux lost his account after allegations from an activist, piracy news site TorrentFreak was booted for being "too risky," and alternative medicine site GreenMedInfo had its account terminated under Mailchimp's rules banning anti-vax newsletters.