Mainstream media outlets are continuing their crusade against alternatives to Big Tech social media networks and other services – which mainstream media just happens to be firmly aligned with.
Ignoring the fact that what spurred the emergence of these alternatives in the first place was a wave of unprecedented censorship on both legacy media and tech platforms over the past couple of years, the new "conservative" media are branded as rising "aggressively" and reviled as creating an "echo chamber."
As if acknowledging that the left wing already has its media echo chamber – and a powerful one, consisting of the largest platforms with the biggest reach – outlets like Axios frame these developments as right wing building "its own" echo chamber, as well as an ecosystem.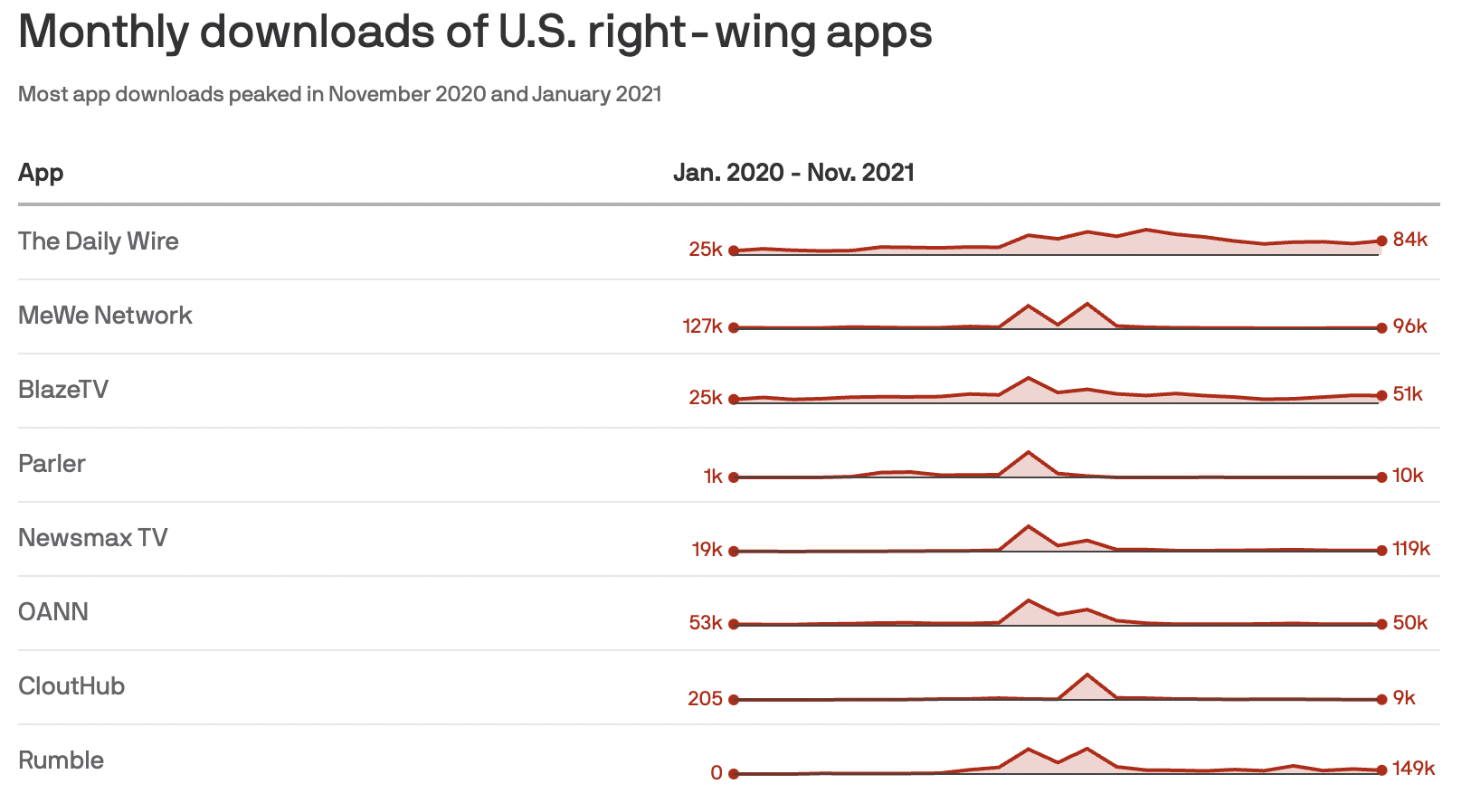 In the crosshairs of reports originating from the other side of the political and ideological chasm in the US are also the sources of funding behind a variety of new apps, devices, cryptocurrencies and publishers, that are getting set up as a reaction to deplatforming and cutting off access to Big Tech's products.
What's seemingly held against the emerging media is that they are backed by billionaires and corporate figures – as if all of those should for some reason be aligned with, or funding only one policy, or set of companies. What's really "problematic," from the point of view of mainstream media, is that this crop of "billionaires" finds issue with censorship and cancel culture and wants to actively participate in creating alternatives to that state of affairs.
This attempt to create choice and a plurality of platforms that allow different voices to be heard is dismissed as building "unregulated avenues" for political speech.
Singled out is YouTube alternative Rumble, which has agreed to go public in an implied valuation worth $2.1 billion via a special purpose acquisition company (SPAC) sponsored by financial services firm Cantor Fitzgerald. That company's "sin" is that it is headed by Trump fundraiser Howard Lutnick.
Donald Trump's own Trump Media & Technology Group will also go public after agreeing terms with Digital World Acquisition and securing $1 billion in private investment in public equity (PIPE) financing.