Microsoft's search engine Bing has stopped displaying image results for the term "Tank man," – that's including for users searching in the US.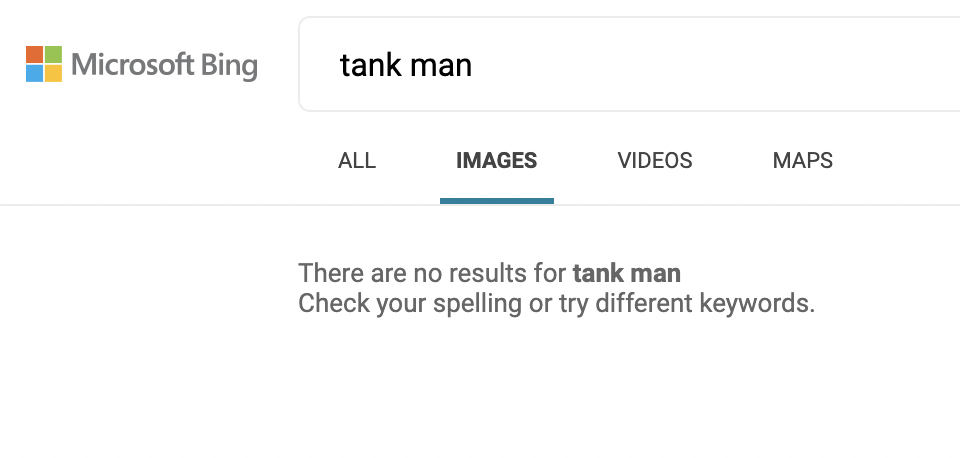 The censorship comes on the anniversary of China's June 4 attack on protesters in Tiananmen Square in 1989 and follows the yearly censorship of conversations around the event in China.
The term "Tank man" is the nickname given to the man who stood in front of tanks during the crackdown on the pro-Democracy protesters back in '89, as shown in the iconic photo of the incident.
When searching for "Tank man" on the regular search engine in the US, the results appear to show as normal. However, the image search results are completely empty.
Google's search engine displays the image as expected. However, Google doesn't operate publicly in China.
Microsoft however does operate in China and will censor for the Chinese government, doing so in a major way in recent times with its LinkedIn platform.
Due to Bing's search results also being used to power Yahoo and privacy-focused search engines DuckDuckGo, these other search engines are also affected by the censorship.
Update 6.07 PM Eastern: A Microsoft spokesperson said that the timely disappearance is "due to an accidental human error and we are actively working to resolve this."