The Prime Minister of India, Narendra Modi, announced today through a Tweet that he is considering abandoning social networks.
The abrupt decision of the Prime Minister
Twitter woke up today with the news that the second most influential politician on social networks may close his Facebook, Instagram, Twitter, and YouTube accounts.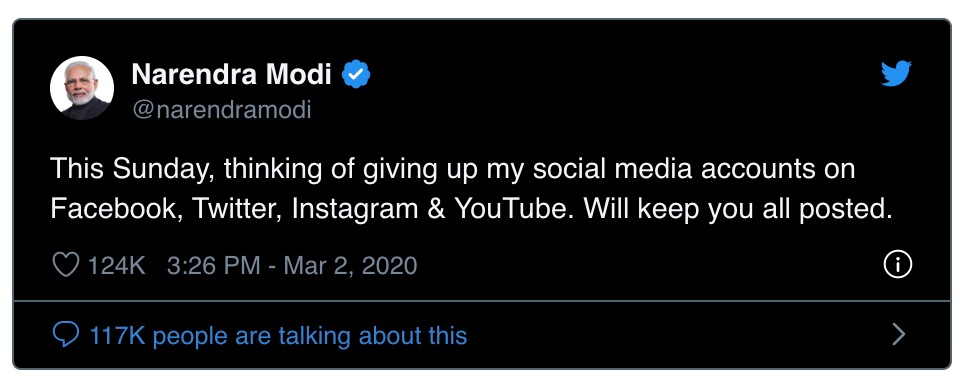 Narendra Modi said that he has been thinking of quitting popular social networks without saying the reason behind this decision.
Although he indicated that he would keep all his followers informed if he takes the decision, this has not prevented journalists and Twitter users from starting to speculate the reasons why the world's most technology-embracing leader would be abandoning his media presence on the internet.
The debate generated around Modi's Tweet was to be expected.
As SEMrush data shows, Modi is one of the most-followed politicians worldwide since May of last year, reaching a total figure between Facebook, Twitter, and Instagram of more than 132 million followers, being surpassed only by Barack Obama.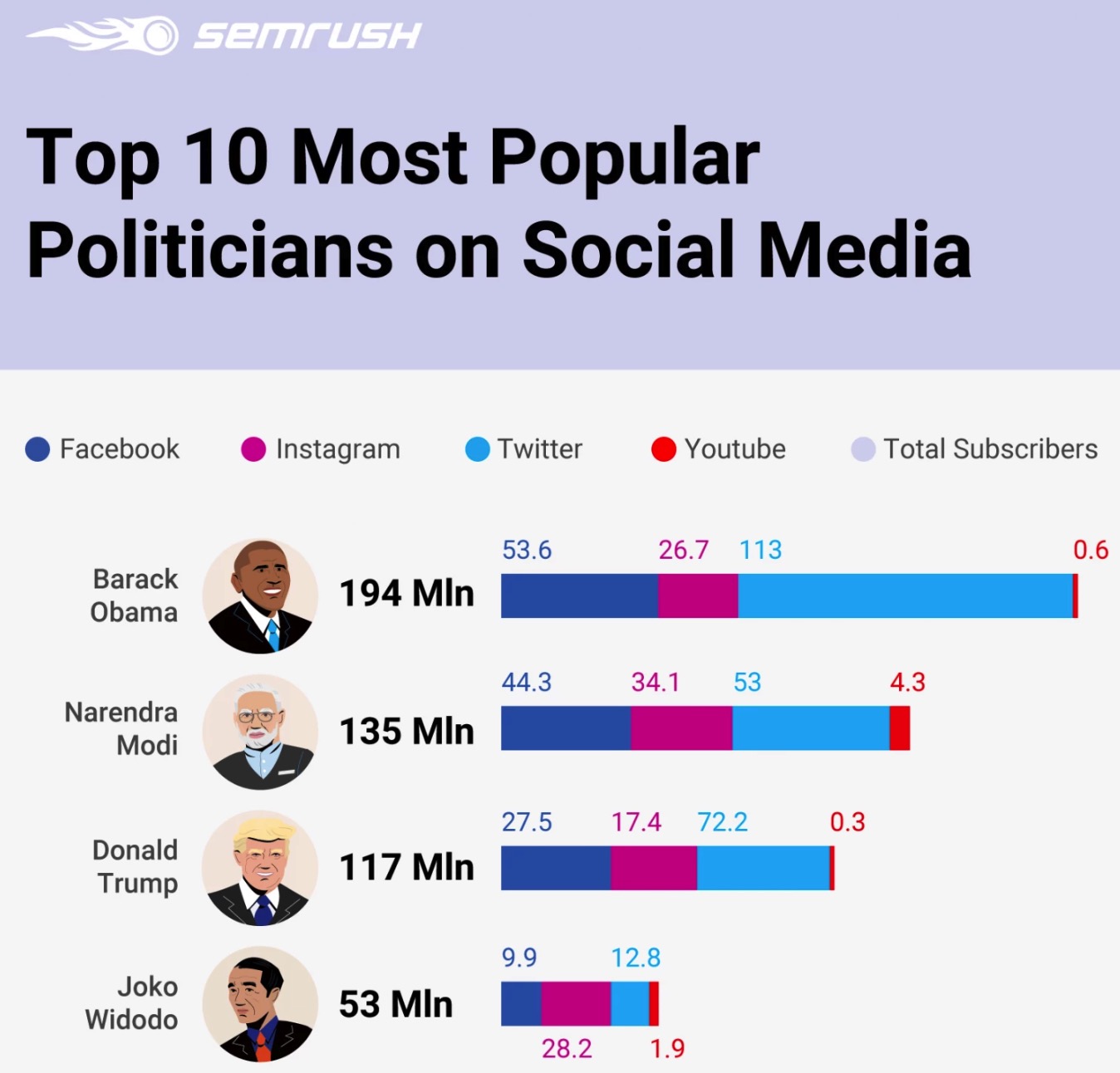 The fact that Narendra Modi is considering leaving social networks would not be so important if it were not because the politician has always communicated with the citizens in a non-conventional way, mostly avoiding press conferences and debates and, instead, communicating directly with the public on social media.
The main methods Modi has used to make himself known have been limited to those where he can avoid receiving questions, such as his monthly radio program.
The media impact
Some of the most popular theories about why the Prime Minister would be abandoning these social networks include that it is a strategy for Modi to help a new Indian social network gain popularity, or he just wants to quit them for political reasons.
The hashtag #NoSir quickly became popular among its fans, with which they asked the political leader to think twice before leaving social networks.
On the opposite side, those who are against Modi's decisions have boycotted him indicating that he should end his "hate policies" and not his use of social media.