Twitter owner Elon Musk accused the State Department's Global Engagement Center (GEC) of being the "worst offender in US government censorship & media manipulation."
Musk's comments came after the latest release of the Twitter Files which focused on GEC's attempts to get Twitter to censor accounts and content.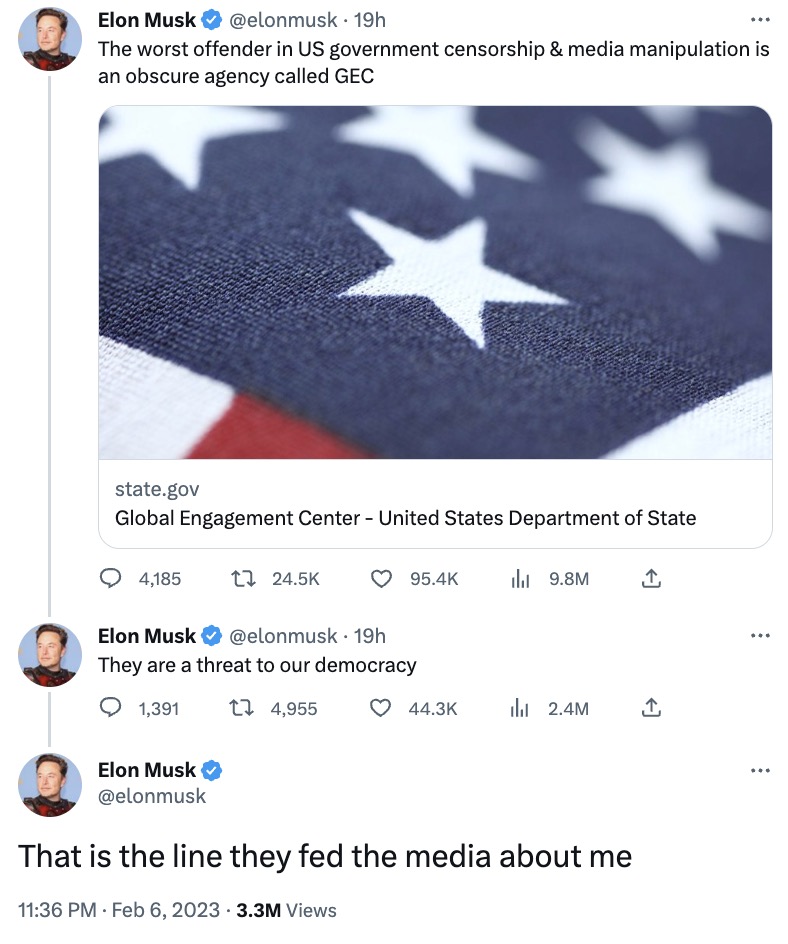 "The GEC flagged accounts as 'Russian personas and proxies' based on criteria like, 'Describing the Coronavirus as an engineered bioweapon,' blaming 'research conducted at the Wuhan institute,' and 'attributing the appearance of the virus to the CIA,'" journalist Matt Taibbi wrote. "State also flagged accounts that retweeted news that Twitter banned the popular U.S. ZeroHedge, claiming the episode 'led to another flurry of disinformation narratives.' ZH had done reports speculating that the virus had lab origin."
According to its website, the SEC's role is to direct and coordinate the US government's efforts to combat foreign state and non-state misinformation and propaganda.
Then-head of trust and safety Yoel Roth pushed back against GEC's analysis based on data from Homeland Security that showed "nearly 250,000" Chinese accounts that were spreading propaganda about COVID-19.