The Myanmar military rulers, who overthrew the elected government in a coup in February, have ordered the shutdown of wireless internet.
Earlier, the military had ordered the shutdown of mobile internet, in an attempt to quash opposition.
Thursday marked two months since the military took back power in Myanmar. Protesters of the military rule have been met with violence, including shooting. So far, about 500 protesters have been killed.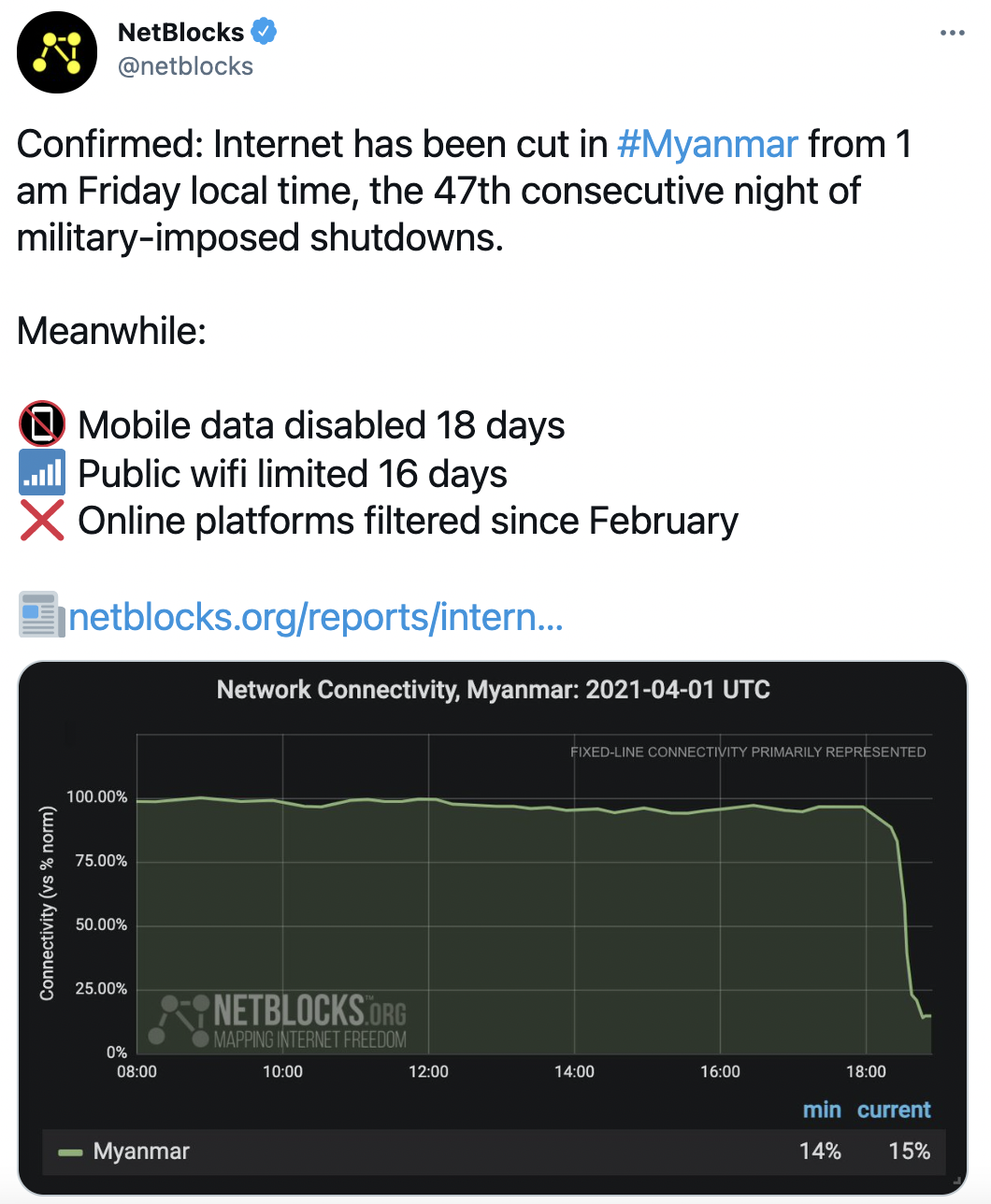 In an attempt to quash protests and criticism, the military ordered the shutdown of mobile internet. Now, it has extended the internet shutdown to wireless broadband.
The wireless internet shutdown order was sent to telecom providers via email. Employees at one of the telecoms provided Reuters with the email, which does not provide a reason for the order but warned compliance with the directive is required by law. The email also stated that the mobile internet shutdown would go on.
International efforts to restore peace to the southeast Asian nation, which seemed to be doing well after more than 50 years of military rule, including sanctions by western democracy, have failed. Over the past week, the situation has only worsened, with increased killings of protesters and airstrikes against guerilla forces opposing the military rule.