Millions of people are losing their jobs as economies around the world suffer massive disruption and losses due to coronavirus pandemic shutdowns. Governments are looking for ways to ease the burden on their citizens struggling with a loss of income, and even some billionaires want help in the form of bailouts.
But none of this seems to be making any impression on one tech company that's in the business of allowing landlords to "confidentially" screen tenants to avoid risk of late rent payments and property damage.
The company, Naborly, thinks this is the right time to encourage landlords to report tenants unable to make rent. A newsletter from the company that was sent to landlords, and was shared with Reclaim The Net, stated that the database formed in this way will in the future help other landlords learn if tenants had been "delinquent in the past."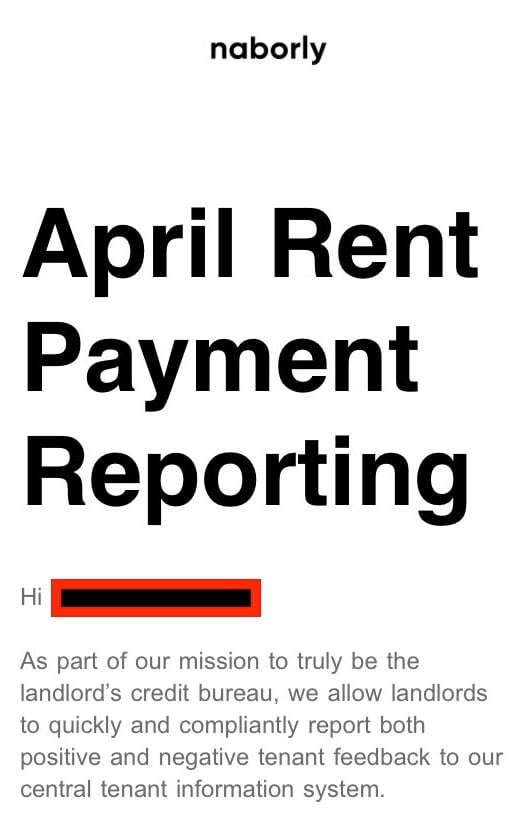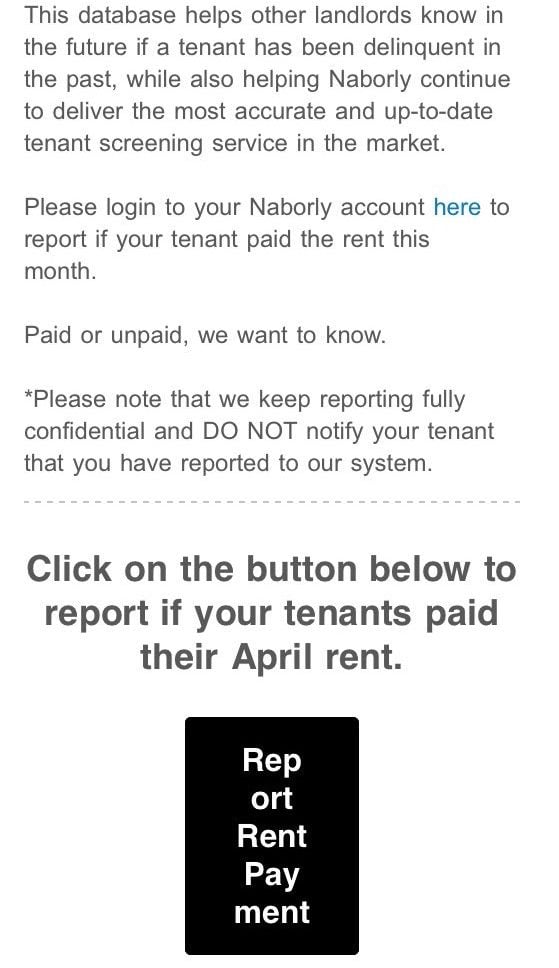 Naborly, a US company – where, according to reports, over 10 million people applied for unemployment benefits in just the past month – sees this time of crisis as a good opportunity to further its business, as the database expanded in this way will allow it to "continue to deliver the most accurate and up-to-date tenant screening service in the market."
Naborly works by providing the landlord with an online rental application form tenants fill out with data about their identity, income, etc. Naborly then runs a background check on them and submits a report to the landlord.
And the email states that landlords are promised that their tenants will never learn they had reported them to this self-styled "landlords' credit bureau."
"Please note that we keep reporting fully confidential and DO NOT notify your tenant that you have reported to our system," the email reads.
But what about the confidentiality of the tenant? Do they not have the right to know that whether or not they paid their rent during the pandemic was passed on to a 3rd party to build a data profile on them?
In this latest email, the company states that it wants landlords to report to them regarding April rent payments, whatever the case: "Paid or unpaid, we want to know."
And while the coronavirus pandemic is hitting both landlords and tenants, it could seem particularly unethical to build someone's future rating as a tenant based on a period in time of unprecedented economic downturn.
Update: 7/4/2020:
Naborly's response: