The Malaysian comedic persona "Uncle Roger," otherwise known as comic Nigel Ng, has found himself caught in the crosshairs of Chinese censorship, with his account suspended on Weibo, the nation's equivalent to Twitter. The ban followed the posting of snippets from his live show which incorporated jokes about China's pervasive surveillance and its President, Xi Jinping.
On Twitter, Ng shared a preview of his upcoming performance, humorously imploring the Chinese Communist Party not to "make him disappear." Days later, his Weibo account was rendered inactive, the platform citing violations of "relevant laws and regulations" as the cause for the ban.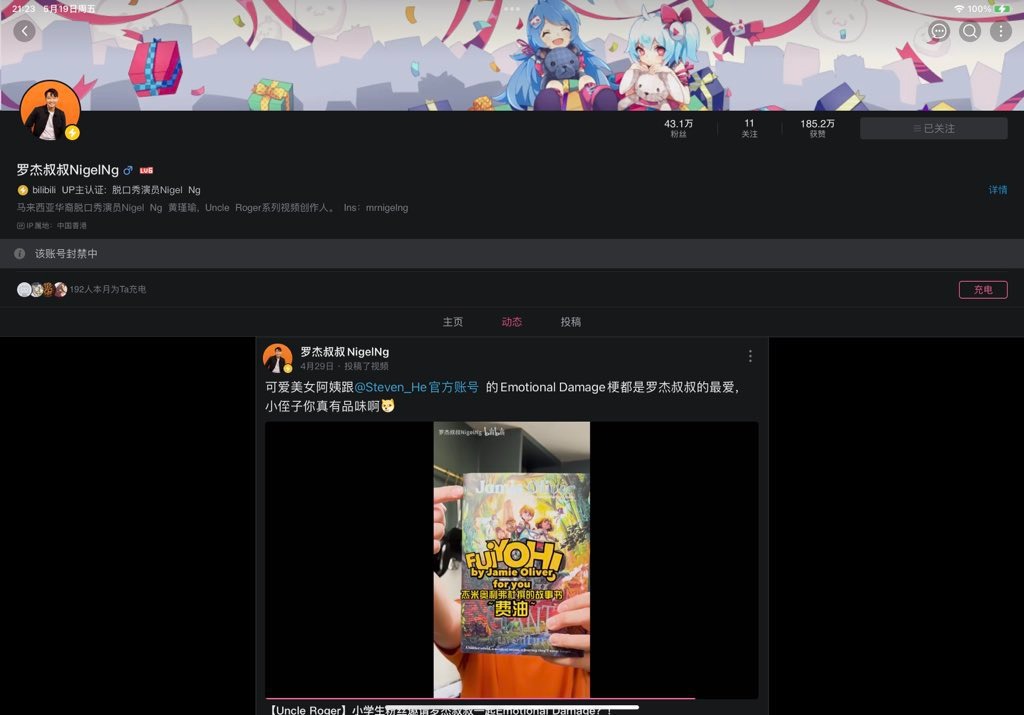 The footage, a brief excerpt from Ng's upcoming standup performance, reveals Ng interacting with a front-row spectator from China. Upon learning the audience member's origins, Ng quickly acknowledges, "China, good country, good country," his face then morphing into a playfully wary expression. He follows with a lighthearted jest, "We have to say that now, correct?"
"All the phones listening, all the phones listening," Ng said. "This nephew got Huawei phone. They all listening.
"Long live President Xi, long live President Xi," Ng said, patting the phone in his pocket.
"Uncle Roger gonna get canceled after tonight," Ng said. Choosing an audience member, Ng told him to "go write good report for Uncle Roger," so that he doesn't face backlash from Chinese authorities.
Ng mocked handwriting a report, saying, "Dear CCP, Uncle Roger good comrade. Good comrade. Don't make him disappear please."
Ng's full-length comedy show, scheduled for release on June 4, coincides with the anniversary of the tragic Tiananmen Square incident, a date tightly controlled by the Chinese authorities.
Known for his character Uncle Roger, Nigel Ng, 32, attained international fame through a viral video where he humorously critiqued BBC Food presenter Hersha Patel's fried rice recipe.