Leaders in the state of New York are calling for the criminalization of sharing videos of violent crime.
While the proposals are seemingly ignorant of the First Amendment, and were spurred by a mass shooting, they also could be used to stop people from sharing videos of crimes that take place in the city.
Overall indexed crime in New York City increased in July 2022 by 30.5% compared with July 2021 and, after a recent uptick in crime in New York over the last two years, social media users are sharing videos of violent crime to draw attention to a reversing trend.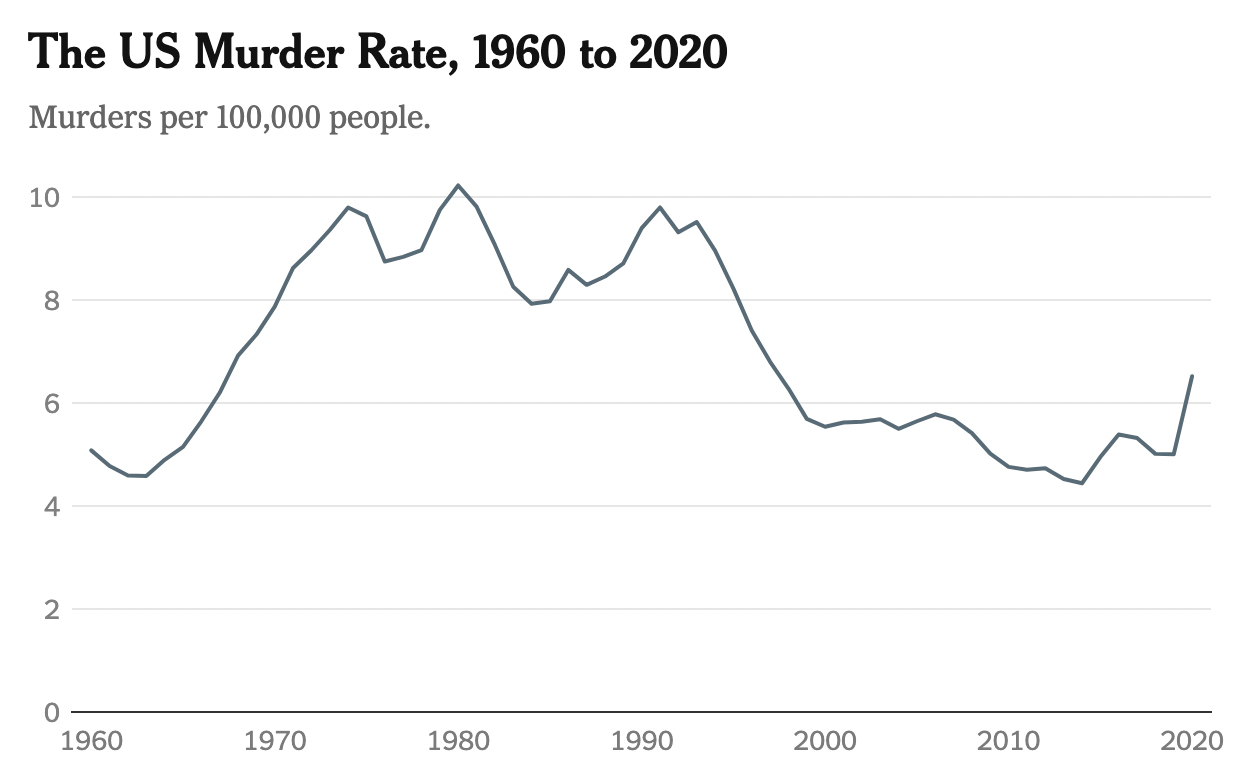 Following the racially-motivated mass shooting in Buffalo, NY, Gov. Kathy Hochul requested a report on the role of social media in mass shootings. The report, prepared by Attorney General Letitia James, describes how social media platforms failed to flag content posted by the suspect in the massacre that resulted in 10 deaths and recommends the criminalization of spreading violent content.
We obtained a copy of the report for you here.
In June 2021, state police picked the suspect, Payton Gendron from his high school over a social media post where he said he was considering a murder-suicide during graduation. His mental health was evaluated, and he was released after convincing officials that he was joking.
Later that year, Gendron began detailing his plans for an attack daily in a diary on Discord. The platform did not flag his diary, with James' office saying that the platform's tools "either did not scan his writing, or else were not calibrated to develop any assessment about the profusion of popular racist memes, inflammatory rhetoric and precise details about a planned mass shooting."
Gendron streamed his attack on Twitch, although the stream was cut-off two minutes after the first shooting. Before that, he had streamed on the platform three times, but none of the videos violated Twitch's rules.
AG James recommended that lawmakers should criminalize spreading violent content.
"Online platforms should be held accountable for allowing hateful and dangerous content to spread on their platforms," James said in a statement, calling unregulated social media platforms "breeding grounds for white supremacy."
James criticized the anonymity of platforms such as 4chan: "The anonymity offered by 4chan and platforms like it, and their refusal to moderate content in any meaningful way, ensures that these platforms continue to be breeding grounds for racist hate speech and radicalization."
However, the report acknowledges that there will be challenges since online platforms are shielded from liability over user-generated content by Section 230 of the Communications Decency Act and the First Amendment. James, therefore, recommended the reform of Section 230.
New York Governor Kathy Hochul has recently ignored the First Amendment when making proposals about online speech, saying "hate speech" isn't protected speech. ? It is.