Tech platforms are constantly trying to change and mold people's speech.
Nextdoor, a social networking platform that connects neighbors, will introduce a new "anti-racism" notification, an alert asking a user to consider revising speech that it thinks might be offensive.
In 2019, the platform introduced a Kindness Reminder, which pops up when a user is about to say something Nextdoor thinks might be hurtful to others.
Nextdoor claimed that the Kindness Reminder has helped reduce "incivil content" by 30%.
"The new anti-racism notification detects certain phrases such as 'All Lives Matter' or 'Blue Lives Matter,' and prompts the author to consider editing their post or comment before it goes live," Nextdoor said in a statement.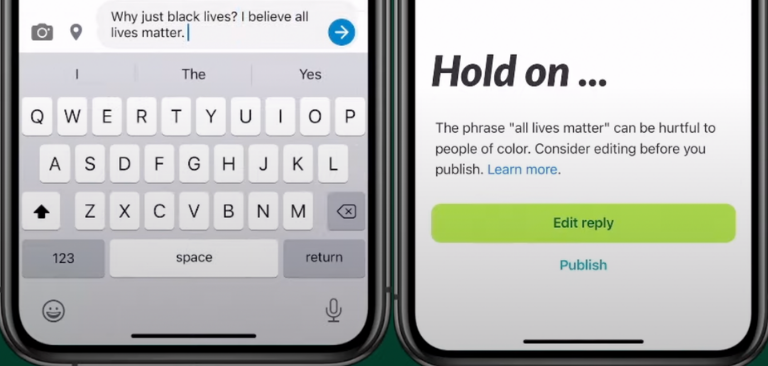 In a video demonstrating the new feature, Nextdoor shows an example of someone responding to a BLM post by saying "all lives matter," who then changes their mind after receiving the notification.
Nextdoor says the purpose of the notification is to alert users that they could be violating the platform's community standards.
Nextdoor is following other platforms such as Twitter and Instagram in using subtle prompts to "correct" its users speech.