Free speech video sharing platform Odysee has launched a Roku app that makes it easy for users to watch videos and follow creators on their smart TV.
This is Odysee's first smart TV app and the video sharing platform said that more TV apps will be coming. Before the launch of this app, Odysee was available on the web and it had launched mobile apps.
The Roku app has a similar layout to the web version of Odysee but the navigation is optimized for smart TVs. It lets users search for content, browse by category, or sign in to view the latest content from accounts that they follow.
You can get the Roku app by searching for "Odysee" on Roku or by adding the Odysee channel to your Roku account via the web.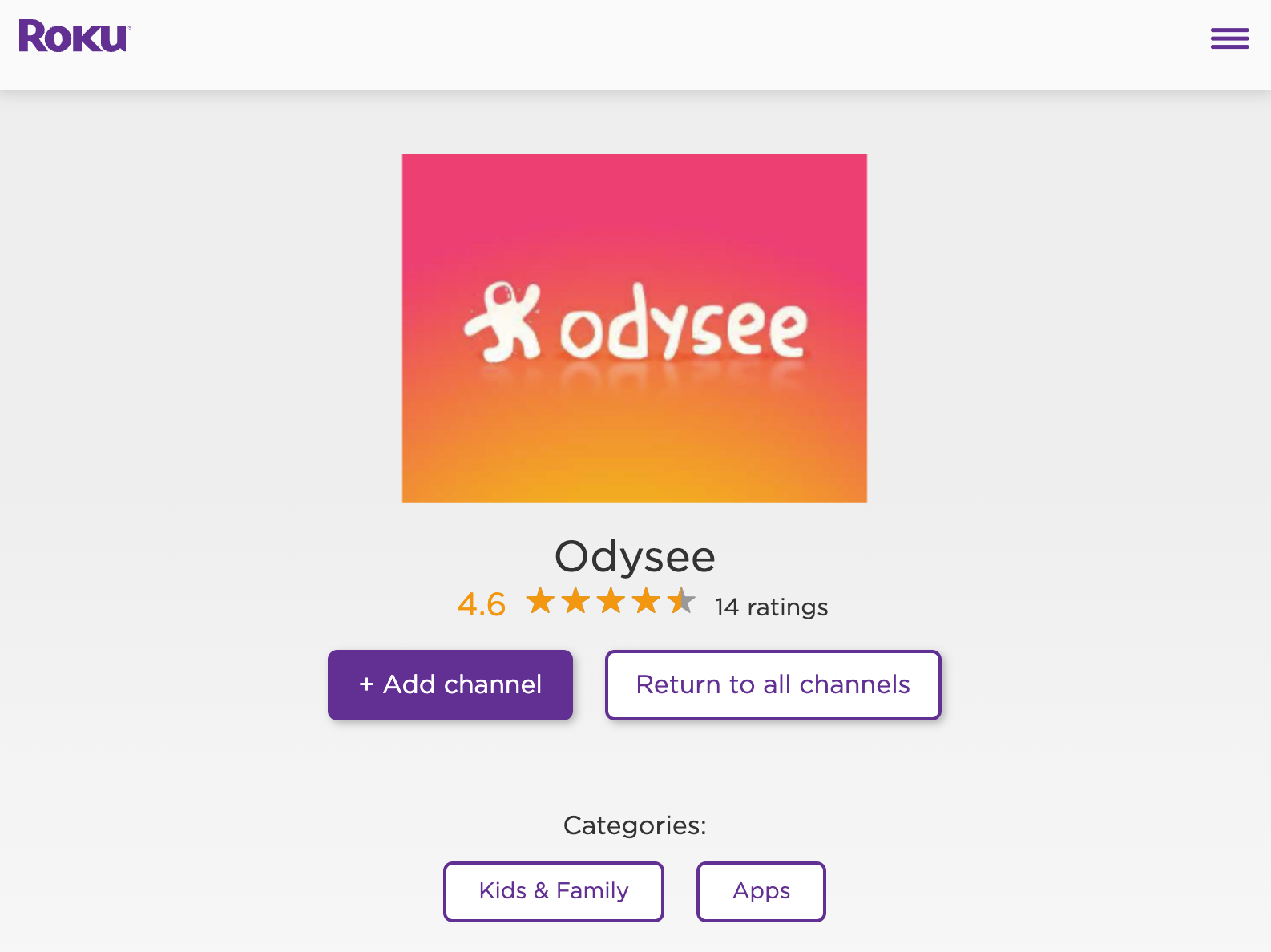 The expansion into smart TVs follows Odysee making numerous updates throughout the year.
Odysee has launched an Android app (which is available via the Google Play Store, the free and open-source Android app repository F-Droid, or as an Android Package), added numerous creators to the platform (including satire site The Babylon Bee and Brazil's biggest podcast Flow), made its biggest ever performance upgrade, added video chapters, and launched premium plans (which offer ad-free viewing and exclusive features).
Related: Reasons to ditch YouTube for Odysee
Unlike the world's biggest video sharing platform YouTube, which has consistently censored creators, Odysee has embraced free speech. It also has a dislike button, doesn't boost so-called "authoritative sources" ahead of other creators, and gives creators a higher revenue share.