Republicans are mostly celebrating Elon Musk's acquisition of Twitter as Democrats raise concerns.
Republicans are celebrating the acquisition, considering Musk is a self-described "free speech absolutist." Democrats are raising concerns because they advocate for more content moderation.
In a tweet, Massachusetts Senator Elizabeth Warren, even though major social media platforms have been ran by billionaires for some time, described the Elon Musk-Twitter deal as "dangerous for our democracy" because "billionaires like Elon Musk play by a different set of rules" to accumulate "power for their own gain."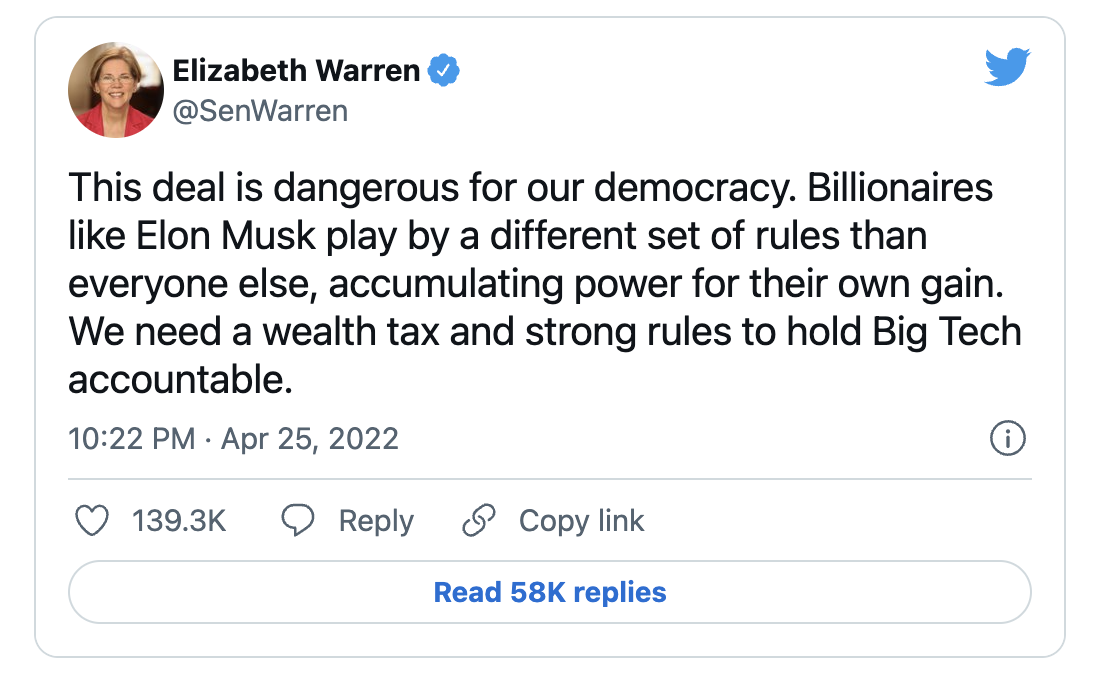 "We need a wealth tax and strong rules to hold Big Tech accountable," the Democrat added.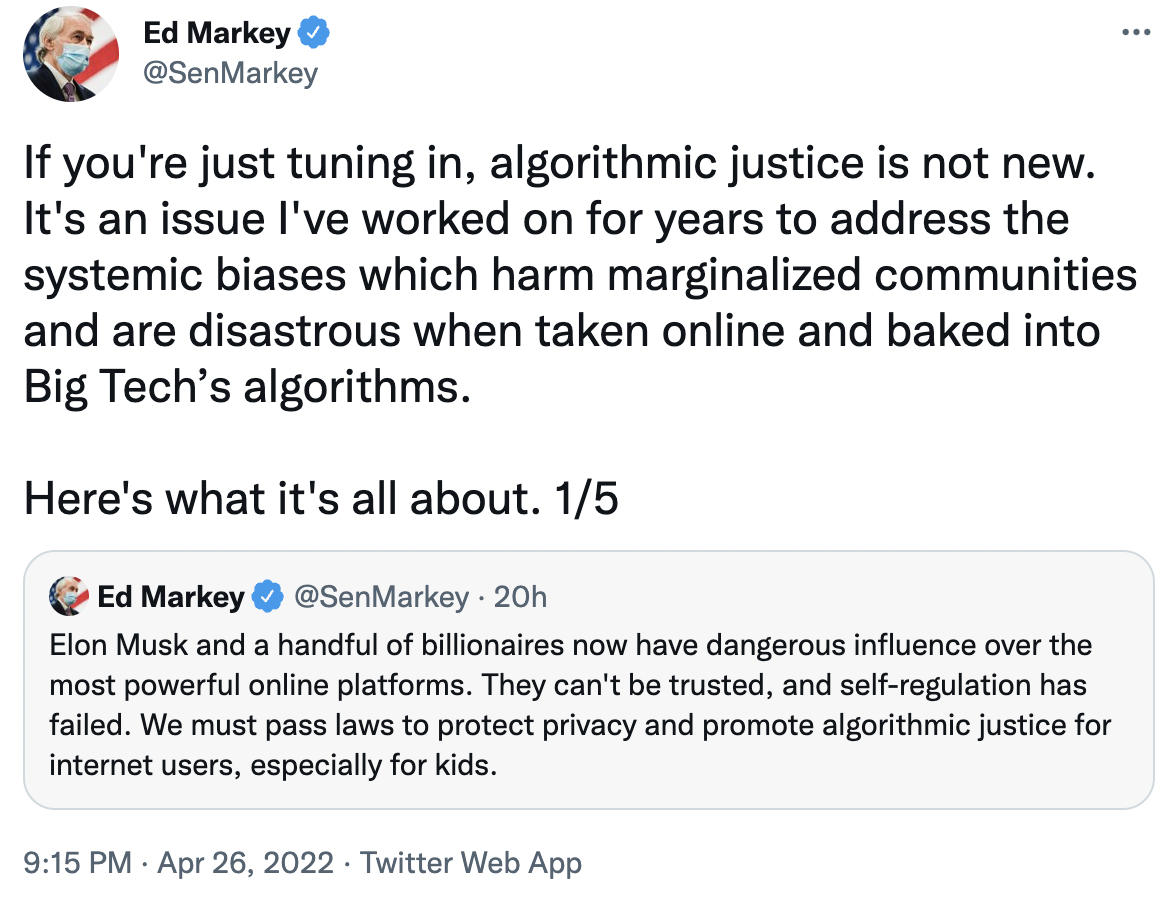 Tennessee's Republican Sen. Marsha Blackburn tweeted: "This is a great day to be a conservative on Twitter."

Republican Rep. Jim Jordan said, "Free speech is making a comeback," as fellow Rep. Lauren Boebert quipped, "Elon Musk now literally owns the libs."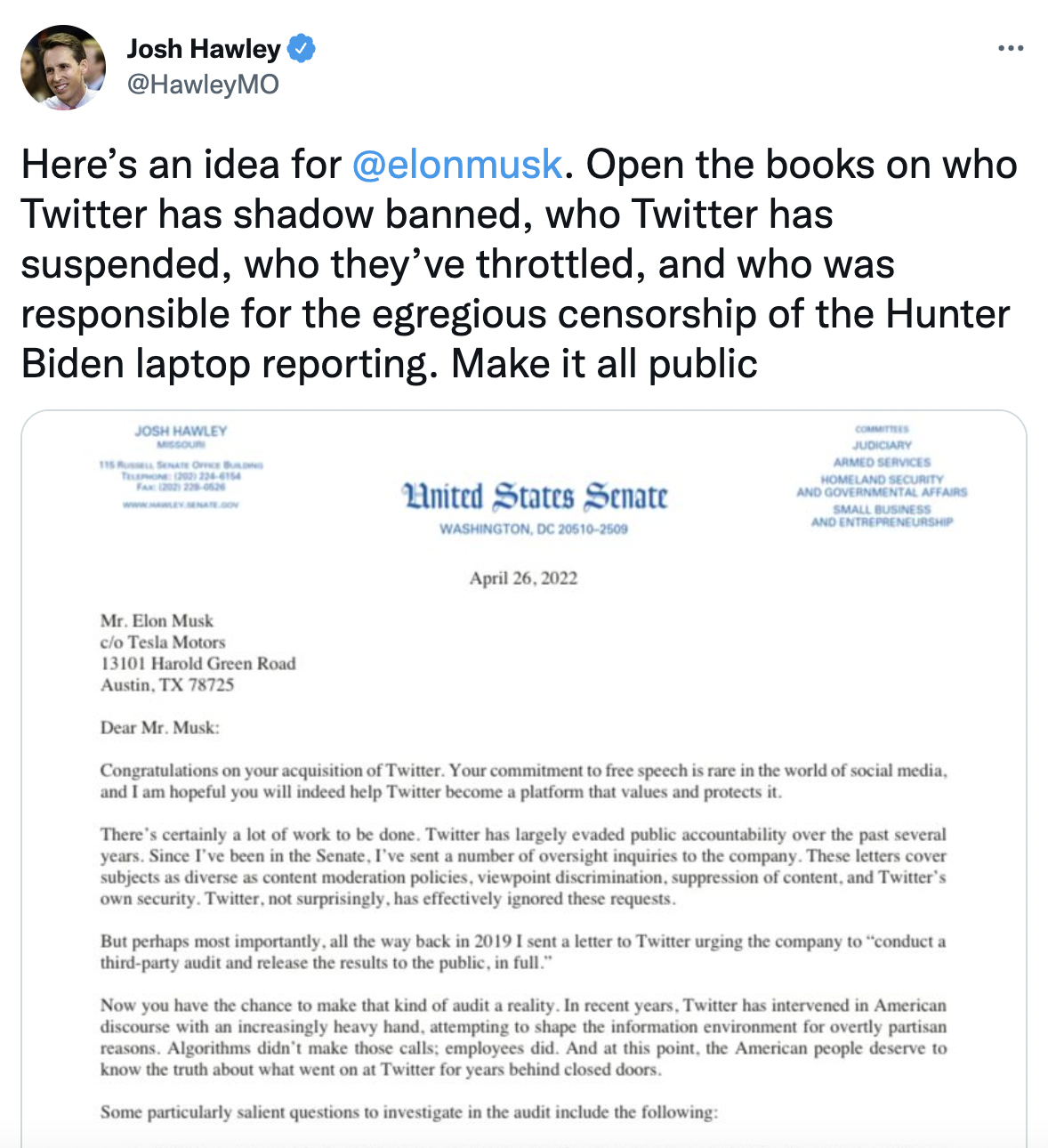 Musk has been a long-time critic of Twitter, because of its content moderation practices, spam and scam problems, bias in its verification program, and more.
At a TED conference after submitting his first bid to acquire the platforms, Musk said: "If in doubt, let the speech exist. If it's a gray area, I would say, let the tweet exist. But obviously, in the case where there's perhaps a lot of controversy, you would not necessarily want to promote that tweet."
In a press release announcing the deal, Musk wrote: "Free speech is the bedrock of a functioning democracy, and Twitter is the digital town square where matters vital to the future of humanity are debated. I also want to make Twitter better than ever by enhancing the product with new features, making the algorithms open source to increase trust, defeating the spam bots, and authenticating all humans."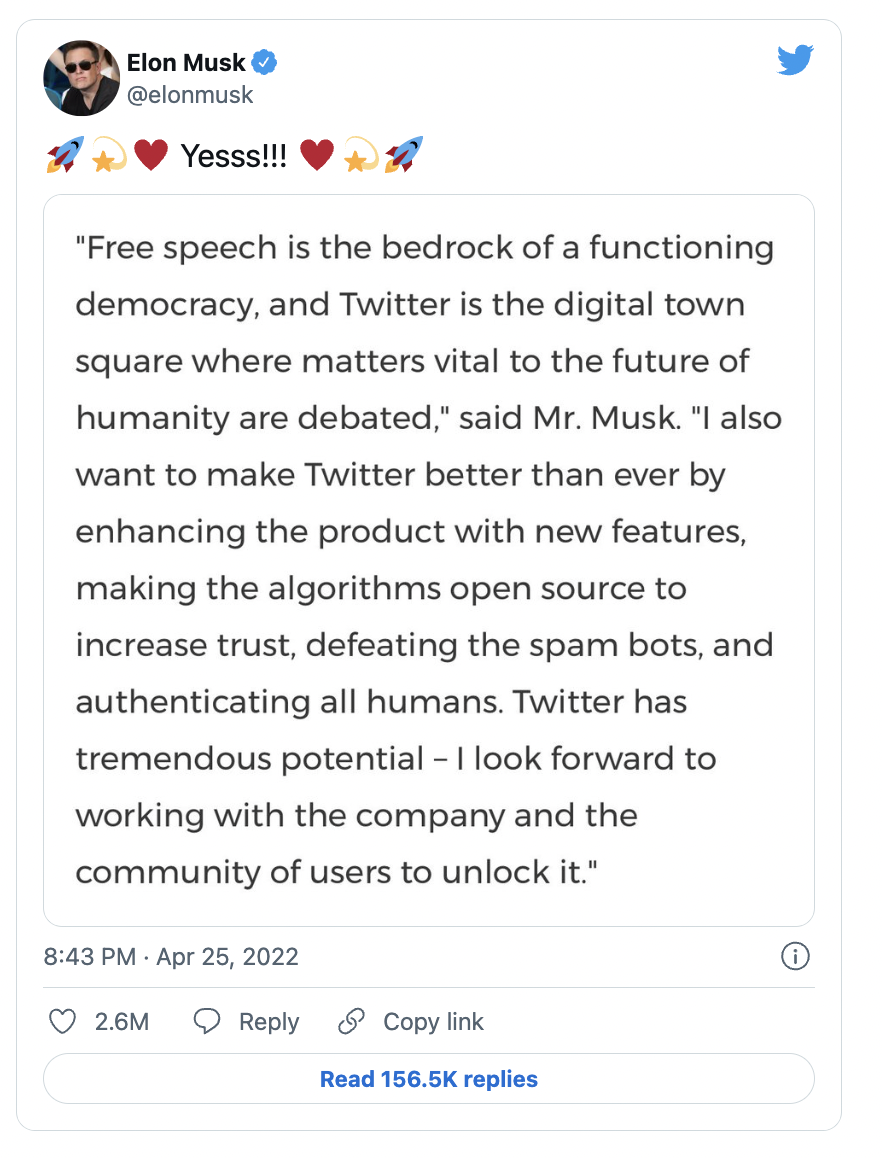 "Twitter has tremendous potential – I look forward to working with the company and the community of users to unlock it," he added.